War of the Words: The Best and the Worst Things Said About the RH Bill
We dig up killer sound bytes about the controversial bill.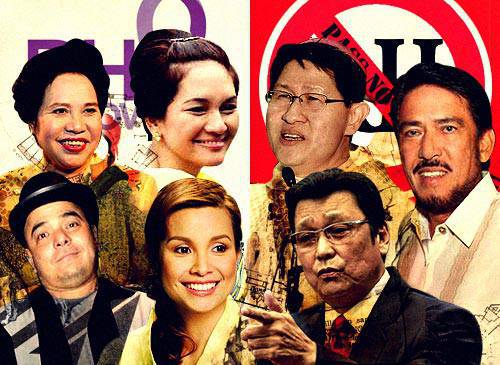 (SPOT.ph) On August 7, the House will vote on whether to give the Reproductive Health (RH) Bill that final birthing push or abort the law that was first proposed in 1998-yes, it's been that long-altogether. The controversial bill has caused the majority of Pinoy Catholic Church officials to bring out the big guns against those who think that the legislation will do our country a world of good. The debates often become so heated that we get confused about where God's legit words end and the narrow-minded moralists' begin. (In any case, you should read the contents of the bill by clicking this link.)
That said, we've compiled the most memorable quips from public figures-as well as the average Juan, Pedro, and Maria-who weighed in on the bill. They range from the exasperating to the penetrating. We start with the former-since it's always best to get over the worst first.
The Worst
"Yes to saved sex. No to safe sex."
-Words written on placards during the August 4 Church-backed anti-RH Bill prayer rally on EDSA, with the former referring to Church-sanctioned coitus (strictly for procreation only) and the latter referring to the sex act with one or both parties using contraceptives or one or both parties actually enjoying the act even if it won't result in a baby nine months after they do it.
"Ang ulan na 'yan binasbasan na ng mga pari at obispo. Holy water na 'yan. Matakot kayo sa mga nagsusulong sa RH Bill (That rain has been blessed by the priests and bishops. That's already holy water. Be afraid of the RH Bill advocates)."
ADVERTISEMENT - CONTINUE READING BELOW
-Father Melvin Castro telling the crowd not to be afraid of getting wet from the downpour during the August 4 Church-backed anti-RH Bill prayer rally on EDSA and letting us know just one of the many ways that holy water is produced.
"There is no Tagalog or Pangasinan word for contraception, not because it is not only ungodly, it is also un-Filipino."
-Archbishop of Pangasinan Socrates Villegas in a speech delivered on his behalf by Tita de Villa during the August 4 Church-backed anti-RH Bill prayer rally on EDSA.
"Hence, the right and proper title is 'Sex Bill 4244.' Take away the dear trimmings and endearing niceties from the Bill and this is its fundamental tripod: Sex. Safe sex. Sexual methods. The conclusion is then elementary: It is the 'Sex Bill 4244' in plain and elementary language."
CONTINUE READING BELOW
Recommended Videos
-Archbishop Oscar Cruz in his May 2011 opinion piece, insisting that the RH Bill "promotes sex without consequences and amorality."
"Well, if the man wants to satisfy himself by manipulating himself alone, if it is only for pleasure, then it interferes with the production of life."
-Senator Juan Ponce Enrile in a 2011 plenary debate where he revealed that he believes that masturbating "interferes with the production of life."
"The bill seeks to impose a hedonistic sex-oriented lifestyle that aims to reduce the conjugal act to a mere exchange of physical sensations between two individuals and marriage to a purely contraceptive partnership."
-Former Senator Francisco "Kit" Tatad in an August 17, 2008 opinion piece for The Philippine Daily Inquirer.
ADVERTISEMENT - CONTINUE READING BELOW
"Tignan mo mga bakla! Nakainom ng mga pills. Hindi na bagay inumin ng mga bakla ke lalaki silang lalaki. Ginagawa sila ng Diyos na lalake. Pero uminom talaga sila ng pills para maglaki ang dede. Bawal 'yan (Look at the gays, they keep taking pills. They're not supposed to take that because they're men. God made them men. They take pills so their breasts will get bigger. That's forbidden.)
-Dionisia Pacquiao's diatribe against Sen. Miriam Santiago, whom she thought had looked down on her son, boxer-congressman Manny Pacquiao's capacity to discuss the complexities of the RH Bill.
"Eleven maternal deaths a day. [That's] 365 days a year, [so that would add up to] 4,015 a year. They should have a death certificate. May I ask the Committee to furnish the Senate a copy of how this survey was arrived at? Even just the 11 mothers that died yesterday."
-Senator Tito Sotto, questioning the maternal mortality statistics from the National Statistics Office during one of the RH Bill debate sessions.
"Kung nag-condom po ang aking ama, si Mommy D, wala pong Manny Pacquiao."
-Boxer and Sarangani Rep. Manny Pacquiao presenting his argument against the RH Bill.
"Noong una hindi kami nag-family planning. 'Yung pangatlo, sabi ko mag-control na tayo. Ang ginawa ng misis (ko) nag-injection sya...injection sa puwet. Nabuntis bigla itong asawa ko sa pangatlo. Noong iluwal yung pangatlo, may diperensya (At first we didn't practice family planning. Then, before our third child came, I said we should practice self-control. So my wife got herself injected in the buttocks [with contraceptives]. But she unexpectedly got pregnant for the third time and gave birth to a baby with defects)."
ADVERTISEMENT - CONTINUE READING BELOW
-Senator Lito Lapid at the Senate, discussing his concerns about the RH Bill with a liberal dose of self-deprecation and laughter, as well as revealing that the child he had been referring to, born a "blue baby," died at age nine.
Next: Lea Salonga, P-Noy, Senator Miriam, and the rest of the best!
The Best
"I know some sectors are against this bill, but it is the right thing to do. It is right to educate our people, instead of holding them hostage to the scant resources available to them, and it is right to grant them free will, which is their inherent right-the concept upon which this democracy and, not to mention, the Catholic Church, were built."
-President Noynoy Aquino in his speech at the 104th annual convention of the Philippine Medical Association in 2011.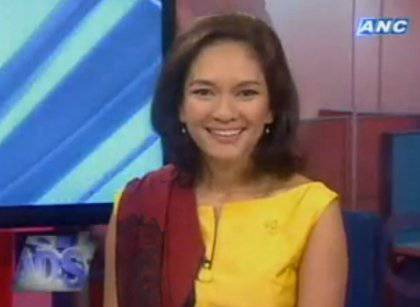 "As a conference of men located outside women's experience, good bishop, could you not show a little more respect for us?"
ADVERTISEMENT - CONTINUE READING BELOW
-Risa Hontiveros-Baraquel in her letter to the Catholic Bishops' Conference of the Philippines (CBCP) President Nereo Odchimar, a reaction to the CBCP's anti-RH Bill pastoral letter.
"My protest was [an] appeal to (the Church) not to be the new Padre Damaso in the new millennium because they really shouldn't be getting involved in [the] affairs of the state. They threatened civil disobedience. I said, 'Why don't I show them what civil disobedience is about and see if they like it?' I really am sorry for the method but I hope you heard my message loud and clear. My message is unapologetic. But for interrupting the mass and ruining your day, sorry about that."
-Artist Carlos Celdran explaining why he staged a protest at the Manila Cathedral in 2010, in which he was dressed as Crisostomo Ibarra from Jose Rizal's Noli Me Tangere.
"What right, constitutional or otherwise, does another human being, plus an entire barangay, have to what I practice in the privacy of my bedroom?"
-Internationally acclaimed singer Lea Salonga expressing her opinion about a Barangay Ayala Alabang ordinance requiring people to present prescriptions when they purchase condoms.
"In brief, the RH bill merely wants to empower a woman from the poorest economic class to march to the nearest facility operated by the Department of Health or the local government unit, to demand information on a family planning product or supply of her choice. The bill, at the simplest level, wants to give an indigent married woman the freedom of informed choice concerning her reproductive rights.
ADVERTISEMENT - CONTINUE READING BELOW
If the bill is highly controversial, it is not because it is dangerous to humans or to the planet. It is not subversive of the political order. It is not a fascist diktat of a totalitarian power structure. The reason this bill is emotionally charged is because of the fervent opposition of the Catholic church in the Philippines and those who wish to be perceived as its champions."
-Senator Miriam Defensor Santiago in her September 15, 2011 speech at the inter-university forum sponsored by the UP Law Center Human Rights Institute at the UP College of Law.
"There clearly is an urgent material need for an RH Law, but its hard-line critics refuse to see the reality. They refuse to lift a finger to help alleviate the condition of Filipino mothers despite the alarming rise in maternal deaths. It's high time we end this vicious cycle where mothers are callously denied access to reproductive health services, which is their right and need. It's high time to pass the RH Bill."
-Senator Pia Cayetano in a speech delivered at the Senate in July this year.
"RH is not about sex and religion. It is about health, human rights, and sustainable human development."
-Rep. Edcel Lagman explaining what the RH Bill aims to accomplish in a nutshell.
"Before I take my stand to support the RH bill, I asked myself if couples should be given the right to decide to plan their family and if the government should pay for the health services for those pregnant women who cannot afford it. And my answer to both questions is yes."
ADVERTISEMENT - CONTINUE READING BELOW
-Former Department of Health Secretary Dr. Esperanza Cabral reiterating her support for the RH Bill.
"Ill health among women, high maternal mortality, and immorality of mass poverty-these are the central issues that RH bill authors would like to resolve by their determined efforts to pass this important piece of legislation. These are also the issues that opponents of RH bill continue to muddle by throwing threats and lies meant for public consumption."
-Ramon San Pascual, Executive director of the Philippine Legislators' Committee on Population and Development Foundation, Inc., questioning the nasty moves of the anti-RH Bill group.
"The issue here is not about the use of condoms or contraceptives. It's not about religious dogma or abortion, which was denied, prohibited in the RH Bill and against the law. It's more about ensuring a better quality of life for the poor and the younger generations of Filipinos that we should be talking about."
-Former President Fidel V. Ramos, discussing the RH Bill in a 2011 interview with The Philippine Daily Inquirer.
Art by Warren Espejo

Share this story with your friends!
---
Help us make Spot.ph better!
Take the short survey
Load More Stories