Hot on Spot: RH Bill Meme Watch
Check our picks from the hottest meme of the moment.
(SPOT.ph) It's do-or-die tomorrow, August 7, for the Reproductive Health Bill. The debates are heating up and the memes related to it are flooding our newsfeed. Here are 15 of the best!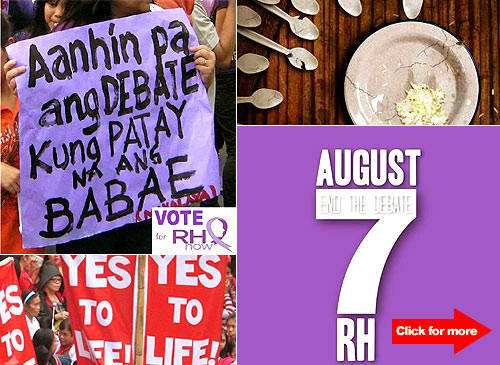 Our picks from the hottest meme of the moment. Click for more.
Disclaimer: These photos were selected based on variety and do not necessarily reflect SPOT.ph's opinion. The photos featured in this gallery were all uploaded online-via Facebook, Tumblr, Twitter, blogs, and other such sites-by various users. The altered images or photos were likewise sourced by the users themselves. SPOT.ph does not claim ownership of any of the said images. Please note that in cases where we could not determine who originally uploaded a photo, we refer to the website or social networking platform where we saw the photo uploaded. If you are the creator of a meme or know the person reponsible for the photos whose original upload author is not identified, please contact us via our comments section so we can cite you properly.
ADVERTISEMENT - CONTINUE READING BELOW
CONTINUE READING BELOW
Recommended Videos
Share this story with your friends!
---
Help us make Spot.ph better!
Take the short survey
Load More Stories