Top 10 Cutest TV Newsmen: 2012 Edition
See who made it to this year's list!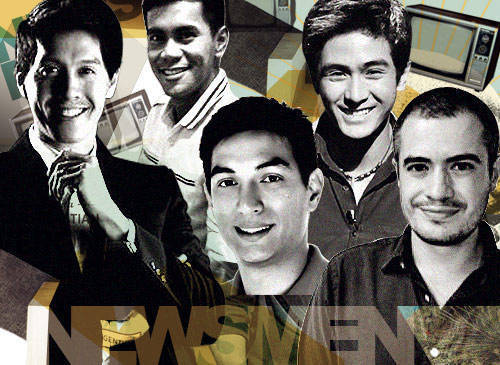 (SPOT.ph) For this year's edition of the cutest newsmen, we decided to keep things fresh. Translation: the newsmen listed as the cutest in 2010 and 2011 were disqualified from the 2012 list. It wasn't such a tough call to make: The flooding last week had us watching a lot of news, where we learned that yes there are still a lot of adorable newsmen out there who deserve to be recognized.
This year, aside from hardcore news staples, our "hunting ground" covered news magazine shows, lifestyle news programs, and even Web-based newscasts.
In the spirit of brainless fun, SPOT.ph lists this year's 10 cutest TV newsmen in the country. (If you know more cute newsmen, let us know. They might just make the cut for next year's list.)
You can also check out: "Top 10 Cutest TV Newsmen: 2011 Edition" and "Top 10 Cutest TV Newsmen: 2010 Edition."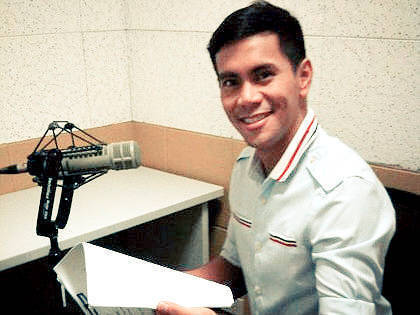 ADVERTISEMENT - CONTINUE READING BELOW
Screenshot of photo from Tonipet Gaba's Facebook page
10. TONIPET GABA
This lifestyle newsman is the host of Pop Talk, which airs on GMA News TV 11. We first spotted him when he was still hosting (and eating everything in sight) in Tara, Let's Eat. He has the kind of unassuming moreno good looks that may not be immediately striking-but then one day you think, "Hey, this guy is actually cute." His perpetually animated deep-set eyes certainly help. And, of course, his dimples seal the deal.
Past No. 10 cuties: GMA-7's Ian Cruz (2011) and IBC-13's Aljo Bendijo (2010).
CONTINUE READING BELOW
Recommended Videos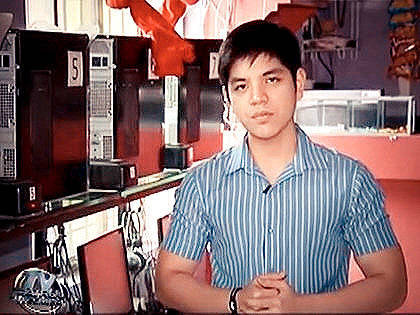 Screenshot of photo from the fan-made Jerome Lantin Facebook page
9. JEROME LANTIN
This babyfaced ABS-CBN correspondent drew us in with his "Hindi makabasag pinggan" charm. Later on, we noticed just how sexy his biceps were. They're the kind of arms in which young girls (and, perhaps, cougars) would want to be held. We're certain that this young newsman will just get yummier as he gets older.
ADVERTISEMENT - CONTINUE READING BELOW
Past No. 9 cuties: GMA-7  newsmen Hadji Rieta (2011) and Ferds Recio (2010).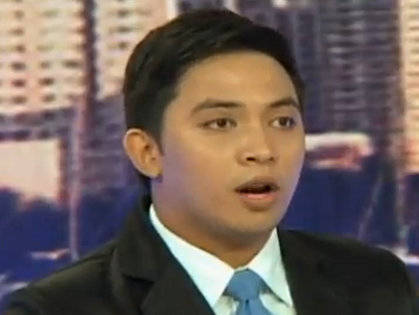 Screenshot from a News@1 teaser clip
8. KIRBY CRISTOBAL
It's too bad that lighing is not that great in the government-owned network PTV's News@1 set. That's the only reason why there haven't been droves of screaming girls flocking to see this adorable newsman. Despite the iffy lighting, Cristobal's very pleasant features are still very much discernible. Thank the TV gods for that. This newsman could be cast as an adorable college kid.
Past No. 8 cuties: ANC newsmen Warren de Guzman (2011) and Paolo Abrera (2010).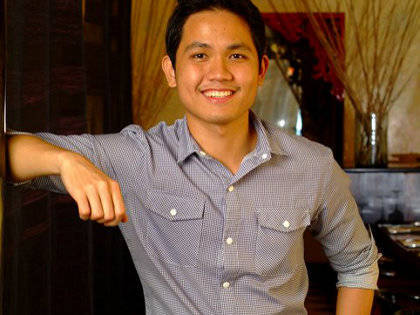 ADVERTISEMENT - CONTINUE READING BELOW
Screenshot of photo from Joseph Ubalde's Facebook page
7. JOSEPH UBALDE
This tisoy TV5 newsman writes for InterAksyon.com and takes on the weather report for the network's Balitang 60. His charming toothpaste-ad smile and lean frame make him worthy of being a matinee idol. If this is the face of your weather forecast, then, yes, it will always be sunny in Metro Manila.
Past No. 7 cuties: GMA-7's Kiko Rustia (2011) and ANC's TJ Manotoc (2010).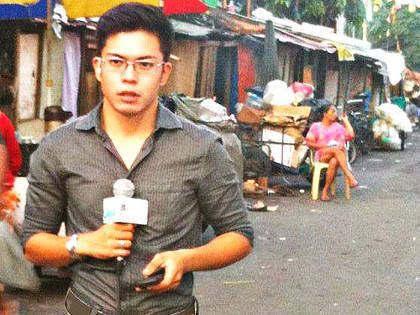 Screenshot of photo from Dano Tingcungco's Facebook page
6. DANO TINGCUNGCO
This GMA-7 reporter's skin is to-die-for. He always seems to have that glow and is always put together so well that you'd think he has a stylist hidden somewhere. He looks fabulous enough in photos where he's looking at the camera, but it appears that he's also one of those people who look even better in candid shots. When God gave away those "I look good even if I'm not trying" genes, Tingcungco got a lot of them. Heck, even his glasses only amplify his cuteness.
ADVERTISEMENT - CONTINUE READING BELOW
Past No. 6 cuties: ABS-CBN's Cris Zuñiga (2011) and GMA-7's Mark Salazar (2010).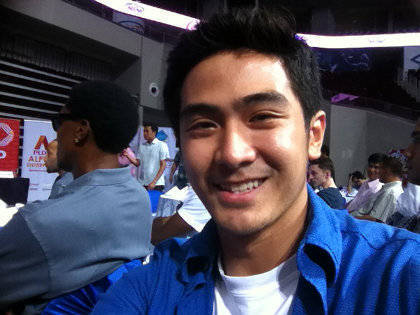 Screenshot of photo from Renz Ongkiko's Twitter photo album
5. RENZ ONGKIKO

This TV5 sports reporter was also a model, with a six-pack that's worthy of being bared on a billboard (but it may get banned). In fact, under a slighly different moniker (Renzie Ongkiko), he was part of Cosmopolitan Philippines' 2011 Bachelor Bash. Just a guess: Ongkiko's smiling eyes and upbeat demeanor can probably transform women who have no idea what a shot clock is to absolute sports nerds.
Past No. 5 cuties: ABS-CBN's Andrei Felix (2011) and TV5's Paolo Bediones (2010).
ADVERTISEMENT - CONTINUE READING BELOW
Screenshot detail of photo by Niña Sandejas from Pochoy Labog's Facebook page
4. POCHOY LABOG
Before he became a newsman, he was already a band  musician (Dicta License and Malay) and a lawyer (a graduate of the Ateneo de Manila College of Law). He's now also known as one of the anchors in the ABS-CBN public service show, Ako ang Simula. Indeed, we believe that the day will come when Labog's cheekbones will save the world. His lips are...well, we better stop before this write-up becomes X-rated.
Past No. 4 cuties: Net 25's Paolo Soler (2011) and GMA-7's Ivan Mayrina (2010).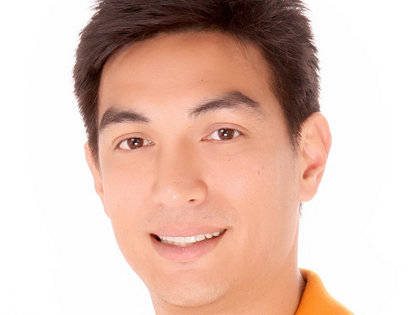 Screenshot of photo from Jason Webb's Twitter page
3. JASON WEBB
A former basketball player-turned-sports commentator for the Philippine Basketball Association (broadcast on AksyonTV), Webb also appears on GMA News Online's web show, For the Win. Tall, lean, and with a face that's even "prettier" in person, Webb is much like a tall drink of water each time you see him on screen during tense games. He could have been a movie star just like his dad, Freddie.
ADVERTISEMENT - CONTINUE READING BELOW
Past No. 3 cuties: AksyonTV's Jinno Rufino (2011) and ABS-CBN's Alex Santos (2010).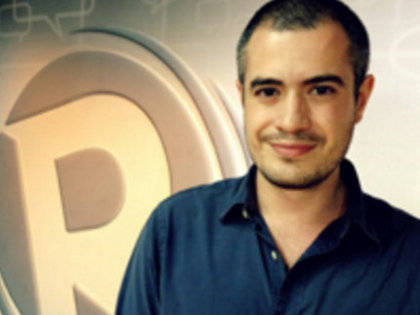 Screenshot of photo from Carlos Santamaria's Twitter page
2. CARLOS SANTAMARIA
This Rappler correspondent, whose reports are featured in the website's newscasts, is from Spain, but he's now based in Manila with his wife, Rachel Alejandro. Needless to say, the man looks like a millon bucks even when he's not shaved clean or wearing a suit.  The downside of his job at Rappler is that he's never really seen. Most of the time, only his voice makes it to the news clip. Dear Rappler, please do not deprive us of this eye candy. In fact, he should be on old-fashioned TV and not just "Web TV."
Past No. 2 cuties: GMA-7's Mark Zambrano (2011) and TV5's Martin Andanar (2010).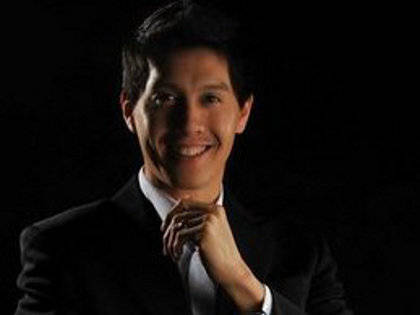 ADVERTISEMENT - CONTINUE READING BELOW
Screenshot of photo from Edric Mendoza's Twitter page
1. EDRIC MENDOZA
We're told that the host of ANC's On the Money was the "crush ng bayan" of Ateneo de Manila University during his college days. We're not surprised. Along with his good looks, he radiates that "I will protect you" vibe. He looks like the kind of man you'd want to bring home to mama or just hang out with. We have to admit it's difficult to concentrate on his spiels about financial gobbledygook when we're busy just staring at his face. Hopefully, ANC considers making him a daily news anchor.
Past No. 1 cuties: TV5's Mike Templo (2011) and ABS-CBN's Atom Araullo (2010).
To check out our past news cuties, click on these links: "Top 10 Cutest TV Newsmen: 2011 Edition" and "Top 10 Cutest TV Newsmen: 2010 Edition."
Art by Warren Espejo, with photos sourced from video clips, various fan-made social media accounts, as well as the public profile photos of the newsmen listed.
Share this story with your friends!
---
Help us make Spot.ph better!
Take the short survey
Load More Stories