Martial Law Quotes: Sound Bites from a Tumultuous Era
We've gathered some of the most interesting quotes from one of the country's most tumultuous periods.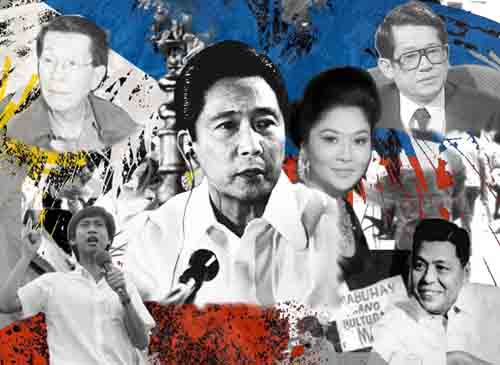 (SPOT.ph) In September 1972, President Ferdinand E. Marcos saw it fit to place the country under Martial Law. At the time, the government believed there were (allegedly real and some tagged as imaginary) enemies of the state everywhere.
What was it like back then? An Inquirer.net article reveals: "Journalists remember the first months of Martial Law as among the darkest. Airline flights were suspended indefinitely and overseas telephone operators refused to accept incoming calls. [At first], there was no immediate official announcement, but news about what had happened while the nation was sleeping spread like wildfire."
ADVERTISEMENT - CONTINUE READING BELOW
CONTINUE READING BELOW
Recommended Videos
If you were perceived as an enemy of the state, you were arrested. No questions asked. Many suffered unspeakable horrors while in prison, others were never seen again. It's been 40 years since that dreadful day, but the scars remain. You don't really move on from something like this. We've rounded up some sound bites from the era, to help us remember that this should never happen again.
"Sec. Juan Ponce Enrile was ambushed near Wack-Wack at about 8:00 p.m. tonight. It was a good thing he was riding in his security car as a protective measure... This makes the martial law proclamation a necessity." -President Ferdinand E. Marcos (1917 to 1989) in a diary entry dated September 22, 1972. At the time, Enrile was the Defense Minister. On September 23, 1972, Marcos went on air on TV and announced that the country had been placed under Martial Law. However, the official document for the proclamation is said to be dated September 21, 1972 due allegedly to Marcos' numerology-related specifications. In 1986, Enrile revealed that the ambush had been staged in order to justify Martial Law.

ADVERTISEMENT - CONTINUE READING BELOW
"My countrymen, as of the twenty-first of this month, I signed Proclamation 1081 placing the entire Philippines under Martial Law." -President Ferdinand E. Marcos formally announcing Martial Law in September 1972
"This building is closed and sealed and placed under military control." -notice posted on the doors of news agencies and broadcast stations after the police stormed the premises and asked staffers to leave
"How many of our esteemed colleagues are privately ashamed of what is happening and yet praise the dictator openly and on radio and television as if he were the greatest Filipino ever born?" -former Senator Benigno "Ninoy" Aquino Jr. (1932 to 1983) in a letter addressed to fellow Senator Francisco "Soc" Rodrigo on June 19, 1973, which he wrote while he was detained at Fort Bonifacio (Rodrigo had also been incarcerated but was released earlier, while Aquino was a prisoner for seven and a half years.)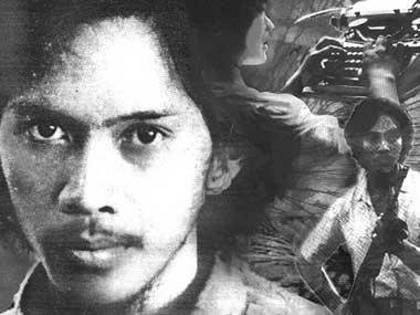 ADVERTISEMENT - CONTINUE READING BELOW
Screenshot of photo from ArkibongBayan.org
"The road less traveled by we've taken-/ And that has made all the difference:/ The barefoot army of the wilderness/ We all should be in time./ Awakened, the masses are Messiah./ Here among workers and peasants our lost/ Generation has found its true, its only home." -poet-activist Emmanuel "Eman" Lacaba (1948 to 1976) in "Open Letter to the Filipino Artists," from a segment that he wrote on January 1976 in Davao del Norte. On March 18, 1976, reports alleged that Lacaba and three others were "slain in an encounter with the Davao Del Norte Constabulary Command." Lacaba was only 27 years old.
"Ako po si Kris Aquino. Ako'y pitong taong gulang na ngunit halos anim na taon ko nang hindi nakakapiling ang tatay kong si Ninoy Aquino. Sana'y tulungan po ninyo ako para makapiling po naman (s'ya) ng mommy ko, ng mga kapatid ko, at para makapaglingkod na rin po sa inyo (My name is Kris Aquino. I am only seven years old but I haven't been with my dad Ninoy Aquino for six years. I hope you can help me so that he can be with my mommy and my brothers and sisters, as well as serve you)." -Kris Aquino in 1978, campaigning for her father Ninoy Aquino, who was running for senator once more

ADVERTISEMENT - CONTINUE READING BELOW
"When authoritarianism is no longer necessary to protect the welfare of the people, I will be the first to move for its dismantling. But the easy, casual wave of the hand dismissing the dangers that confront the worsening world situation and us is not for me." -President Ferdinand E. Marcos (1917 to 1989) in a speech delivered in 1979 during the inauguration of the Philippines Columbian Association's New Clubhouse Complex, Plaza Dilao, Manila
Load More Stories