The Lucy Liu-Pokwang connection, Ralph Recto's hissy fit + more lowlights
Plus, Derek Ramsay becomes He-Who-Must-Not-Be-Named and more nutty tales.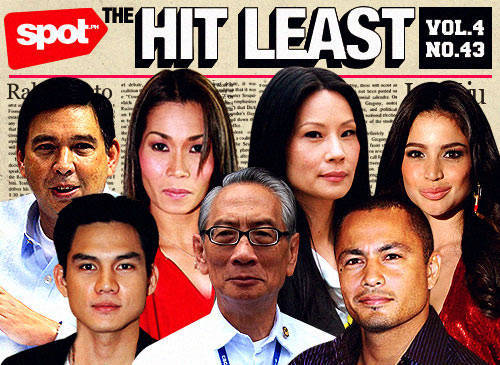 1. ACTRESS LUCY LIU GETS FLAK FROM HYPER-SENSITIVE PINOYS AFTER SHE INNOCENTLY QUIPS, "ALSO, IF I GET REALLY DARK, I'LL START TO LOOK A LITTLE FILIPINO. IT WOULDN'T MATCH." This is what they must have said: "How dare she call us 'dark'!? Inject us with gluthathione, ASAP!"
2. PEOPLE WHO WERE QUICK TO BRAND LUCY LIU AS "RACIST" RIDICULE HER BY SAYING THAT SHE LOOKS LIKE POKWANG. So, they're actually saying that Pokwang ?-with her Pinay looks ?-is ugly. (Who's the racist here? By the way, we think Pokwang looks fine...it's just sad that many other Pinoys seem to think otherwise.)
3. THERE ARE MORE "BIRD STRIKES" AT NAIA THIS YEAR. Well, at least one group thinks our airport is the place to be.
4. ANAKBAYAN MEMBERS CRASH AN AKBAYAN PRESS CONFERENCE, SCREAMING, "FAKE PARTY-LIST!" (APARENTLY, THE LATTER HAS FILED WITH THE COMELEC A PETITION TO DISQUALIFY THE FORMER.) We thought we were watching Face to Face.
ADVERTISEMENT - CONTINUE READING BELOW
5. AFTER GETTING FLAK FOR HIS CONTROVERSIAL REPORT ON THE SIN TAX REFORM BILL, SENATOR RALPH RECTO RESIGNS AS CHAIMAN OF THE COMMITTEE ON WAYS AND MEANS, THEN TELLS THE COMMITTEE, "WRITE YOUR OWN REPORT." Awww... He's feeling so bad that not even Darna herself can tell him, "Chin up! Have a glass of Bear Brand."
6. EX-PBA PLAYER BONG ALVAREZ SURRENDERS TO PDEA OFFICIALS AND WILL GO THROUGH THE AGENCY'S REHAB PROGRAM. Pardon us for being shallow, but the man is still mighty fine meat! (Make that processed meat ?-what with his drug habit.)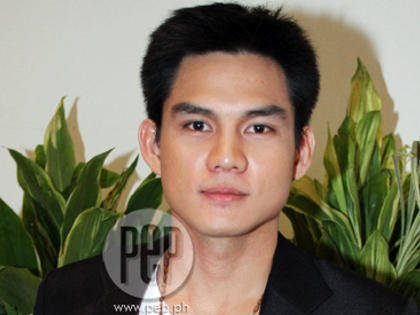 ADVERTISEMENT - CONTINUE READING BELOW
7. ERVIC VIJANDRE SAYS, "PARANG GUSTO KONG MAGING ZANJOE MARUDO NG GMA." It sure sounds like you're admitting that your network doesn't have enough stars. (But at least you've probably made the delicious Mr. Marudo very happy.)
8. ARCHBISHOP EMERITUS OSCAR CRUZ BLAMES MOVIES AND CELEBRITIES FOR THE FACT THAT FEWER PINOYS ARE GETTING MARRIED. This almost tops his "I support Chief Justice Corona" spiel.
9. ANNE CURTIS WAS ALLEGEDLY TOLD NOT TO MENTION DEREK RAMSAY'S NAME WHEN SHE PROMOTES A SECRET AFFAIR. Maybe they want to keep him a secret, too.
10. P-NOY CONFIRMS THAT THERE WILL BE SOME SHUFFLING IN THE CABINET. It seems that all the trips to this place called Daang Matuwid always end up getting re-routed.
Art by Warren Espejo, with photo from PEP and screenshots from various news videos.
CONTINUE READING BELOW
Recommended Videos
Share this story with your friends!
---
Help us make Spot.ph better!
Take the short survey
Load More Stories