Notes and New Design Trends from Manila FAME
Renowned designers clue us in on what we can expect to see in the design scene.
(SPOT.ph) Manila FAME is the biggest trade show of its kind. Organized by the Center for International Trade Expositions and Missions (the export promotions arm of the Department of Trade and Industry), this twice-yearly showcase of artisans and craftsmen all stretching the limits of the creative scene, organized by the Center for International Trade Expositions and Missions. Even the featured designers live up to the show's name-design heavyweights like Olivia D'Aboville, Milo Naval, Ito Kish, Stanley Ruiz, and more were given individual Design Houses to express their own unique takes on Philippine indigenous materials.


With the vain hope that we could transform our own dinky apartments, we talked to these designers to get clued in on what new trends we can expect to come out of this year's FAME. Find out what they had to say below.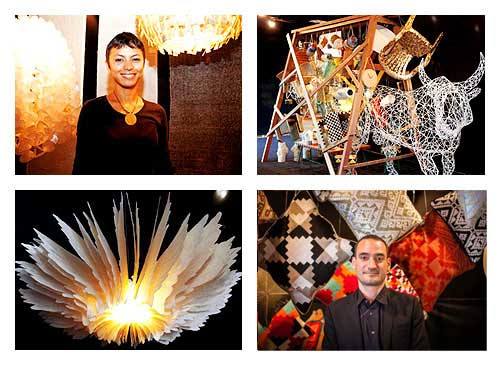 ADVERTISEMENT - CONTINUE READING BELOW

1. Transplanting the outdoors
Ito Kish: The use of a lot of natural materials, and anything that's outdoor that can also be used for indoor living. That is basically what the main setting [of Manila FAME] is all about. It's called the Garden Pavilion. Just the fact that we are doing an outdoor is a major thing. We are doing a 320sqm garden pavilion.
Milo Naval: I use what's available! I have a lamp made from coconut husks.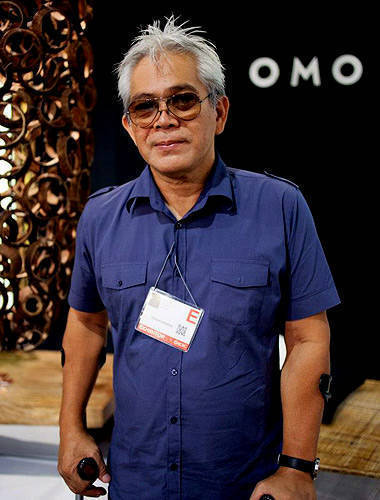 Milo Naval. Behind him is the lamp made with coconut husks
ADVERTISEMENT - CONTINUE READING BELOW

Stanley Ruiz: I see a lot of going back to basic materials-unprocessed and raw. Some people call it organic, but "organic" is very broad, so I think I would say more raw and unprocessed materials. I see a lot of people using paper. I see a lot of coconuts here, and a bunch of other natural materials. Maybe not one material will dominate the design world, but I think paper is a good direction.

2. Getting inspiration from nature
Ito Kish: A lot of Filipino designers who are part of Manila FAME have used nature as their inspiration for their products, like Olivia D'Aboville, who used sea urchins, if I'm not mistaken.
There's an Asian Garden that's basically inspired by serenity, the stillness of Asian lifestyle that's very clean, that's why you see all the bamboos hanging there and a big urn with orchids. In the American setting, we're doing this going-to-the-beach-for-a-picnic, so it's really nature-inspired. We did a French garden and the inspiration is Versailles: how green and lush Versailles is during summer. And the British is outdoor dining, with movie showing, outdoor movie screening and outdoor dining. So everything is really for outdoor and together with nature.
ADVERTISEMENT - CONTINUE READING BELOW
Olivia D'Aboville: The ocean has always inspired my work and this time, it's the same.  My inspiration for this collection is the sea and sea creatures. And I used a lot of natural materials, too, like capiz for my lamps and fish nets for my carpets.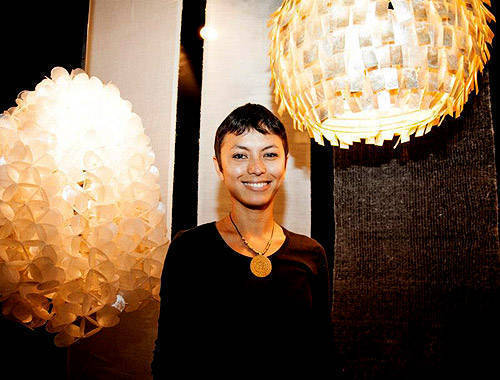 Olivia D'Aboville with pieces of her collections
ADVERTISEMENT - CONTINUE READING BELOW
3. Working with small spaces
Stanley Ruiz: I see a lot of downsizing, like smaller scale objects. It's like a play of scale. You put a very large object in a small space-something like that, the incongruency of that. As an idea, I think it's very interesting."
Ito Kish: I wouldn't say it's "in" but that's what our lifestyle dictates now-that sometimes you have to live in a smaller space because you have to live in the city because it's near your work and everything, so the essential is very important nowadays so you go back to the basic and pick the things that you need for the house.

4. Recalling your Filipino roots
Stanley Ruiz: I'm shooting for a folk-inspired setting or installation, and I think the ox cart is the perfect example of that. It has a very Filipino sensibility.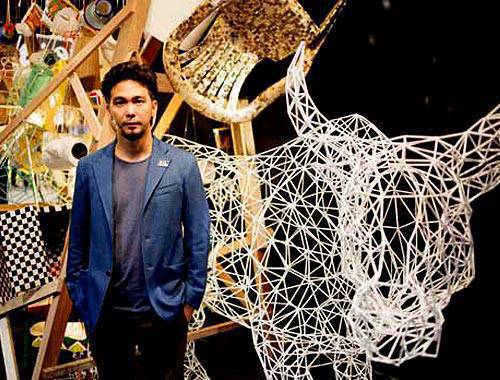 ADVERTISEMENT - CONTINUE READING BELOW
Stanley Ruiz with The Ox, which is his homage to the Filipino mobile store. He explains he also borrows the Horror Vacui sensibilities of the jeep for his creation.



Ito Kish: For example, Inigo Elizalde used the jeepney as his inspiration for a lot of things: for stools, for carpet, for a chandelier. He used it as an inspiration-how noisy it is, colorful and vivid, and everything.
Inigo Elizalde: This collection is inspired by Philippine Jeepneys, which is essentially a collage of different things, right? Eureka came while still in New York because I was homesick! We looked at the jeepney aesthetics of collage and patterns, studied a lot of local patterns from different regions in the Philippines, and then named the carpets after jeep stops along Manila (i.e. Guadalupe).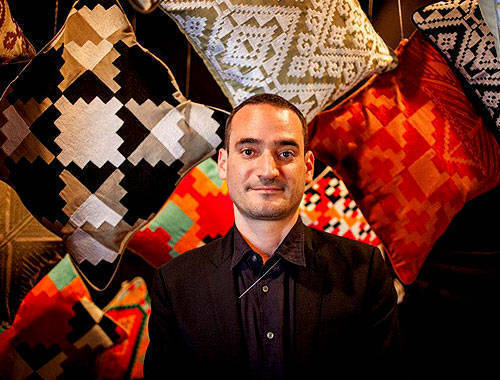 Inigo Elizalde with his patterns


ADVERTISEMENT - CONTINUE READING BELOW
Olivia D'Aboville: We used materials that aren't just natural, but also very Filipino. For instance, Capiz, which we used for the lamps. Capiz is actually from the sea! So it's all very cohesive.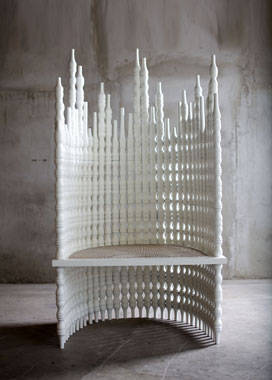 Ito Kish's award-winning designs incorporates the classic Filipino balustrades into furniture.


5. Using neutral colors
ADVERTISEMENT - CONTINUE READING BELOW
Ito Kish: It's a very easy way to apply some touches of colors, but the basic is still what's very important: neutral colors. A lot of it [got its] inspiration from nature, so the colors are very close to that also.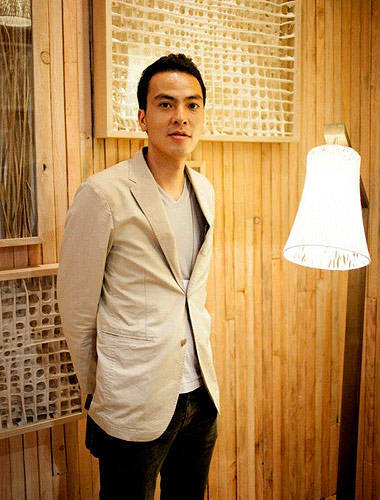 Wataru Sakuma and his designs in neutral colors
ADVERTISEMENT - CONTINUE READING BELOW

6. Growing awareness of sustainable design
Ito Kish: I think that will be something of a concern to a lot of people to look into and even develop further. I think in the past, CITEM or Manila FAME have encouraged [that]. In fact, they give an award for eco design, which is geared towards that objective of developing products that are eco-friendly. With that, I'm sure it will get even further boost and develop it.
Milo Naval: The coconut husks are actually waste materials from my farm.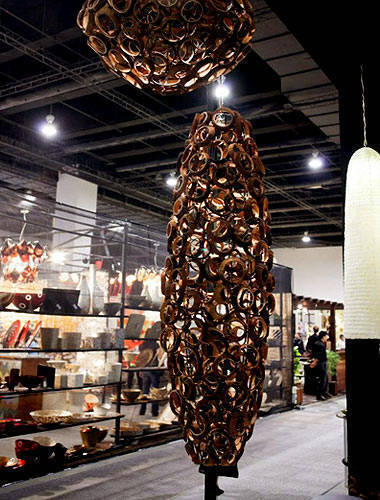 Naval's lamp which is made with repurposed coconut husks


ADVERTISEMENT - CONTINUE READING BELOW
Stanley Ruiz: I know it's very ideal to say that, okay, I'm all for sustainability, but everyone can say that. That's easy. It's quite challenging to implement, but I'm not saying it's impossible. It's very possible. It needs a conscious effort and a lot of budget. It doesn't only need to come from designers. [It should also come from] consumers, the general buying public, or even institutions: government and private sector.
CONTINUE READING BELOW
Recommended Videos
Share this story with your friends!
---
Help us make Spot.ph better!
Take the short survey
Load More Stories