The Aman Futures fiasco, Miriam slams JLo + more lowlights
Plus, the 146 missing Marcos paintings, Lindsay Lohan's new BFF, and more nutty tales.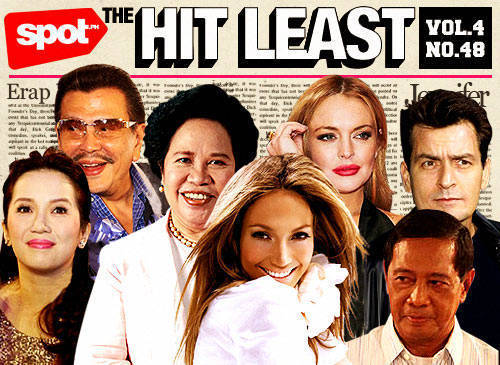 1.  THE PCGG REVEALS THAT AROUND 146 PAINTINGS BY VAN GOGH, PICASSO, AND OTHER MASTERS-WHICH THEY CLAIM WERE BOUGHT USING ALLEGED STOLEN FUNDS BY PRESIDENT FERDINAND MARCOS-ARE STILL MISSING. Let's just lower our expectations and consider them gone forever.

2. A NEWBORN BABY GIRL WAS LEFT ON THE STEPS OF A HOSPITAL IN ABRA, THE CHILD LATER DIES DUE TO AN INFECTION. Is this what they call pro-life?
3. THE AMAN FUTURES TRAGEDY CONTINUES TO UNFOLD. If it's too good to be true, it's probably a scam.
4. A REPORT SAYS ONE OF THE HOTTEST TOYS FOR CHRISTMAS IN SOME METRO MANILA STORES IS A PREGNANT TEEN DOLL. Who the heck is buying these things?
5. CHARLIE SHEEN GIVES $100,000 TO HELP PAY OFF LINDSAY LOHAN'S DEBTS. He's like the father she should have had.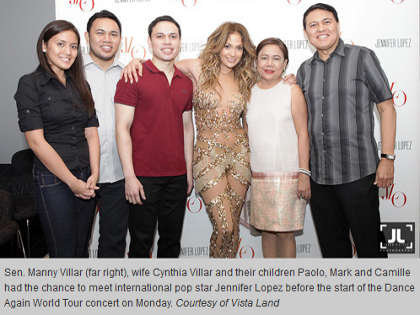 6. SENATOR MANNY VILLAR AND HIS FAMILY GET TO PERSONALLY MEET JENNIFER LOPEZ. This is more effective than the "dagat ng basura" schtick. (Screenshot of photo posted on ABS-CBNNews.com)
7. SENATOR MIRIAM SANTIAGO SAYS SHE WAS NOT IMPRESSED BY JENNIFER LOPEZ. Oh, you didn't like "Let's Get Loud"?
8. SENATOR MIRIAM SANTIAGO SLAMS VICE PRESIDENT JEJOMAR BINAY FOR OPPOSING THE ANTI-POLITICAL DYNASTY BILL. What did you expect?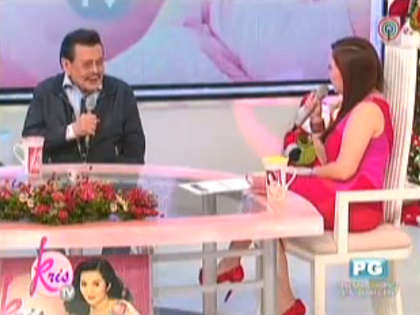 9. FORMER PRESIDENT JOSEPH "ERAP" ESTRADA MAKES A GUEST APPEARANCE ON KRISTV AND KRIS AQUINO REMARKS THAT HE LOOKS YOUNGER THAN HIS AGE (75) BECAUSE HE STILL HAS A LOT OF HAIR UNLIKE P-NOY. We sure hope P-Noy wasn't watching.
10. SMARTMATIC, WHICH PROVIDES THE PCOS MACHINES FOR OUR AUTOMATED POLLS, IS ACCUSED OF USING PIRATED TECHNOLOGY. On the bright side, Pinoys forgive piracy pretty easily.
ADVERTISEMENT - CONTINUE READING BELOW
Art by Warren Espejo, with screenshots from news video clips and publicity photos
Load More Stories