Top 10 Most Popular Buzzwords of 2012
The year's most-used terms on the Web and on the street
(SPOT.ph) This year's biggest news stirred interesting (and sometimes downright entertaining) discussions in and out of the Internet. Everyone wanted to weigh in on the issues-some made sense, while some just left us shaking our heads. Aside from opinions, new terms that have become part of our local lingo also serve as our take-away from the experience. Browse our list of 2012's hottest buzzwords, and take a trip down memory lane while you're at it.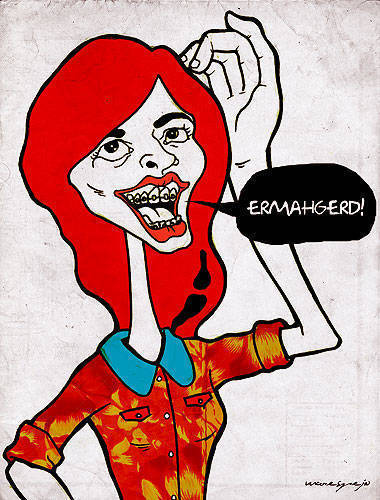 10. Ermahgerd

Etymology: Another slang term for "Oh my God"

Definition: Also a popular Internet meme, "ermahgerd" is how an obnoxious person or a person with braces/retainers would say, "Oh my God."

Usage: "Ermahgerd! I can't believe it's this hot during the holiday season!"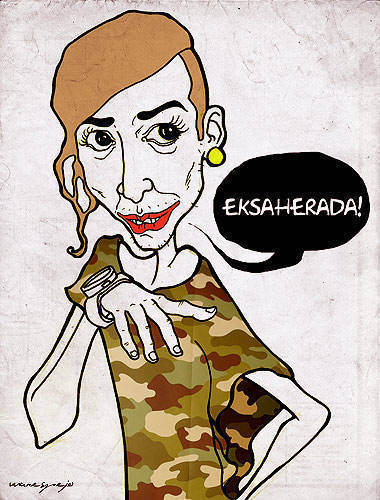 ADVERTISEMENT - CONTINUE READING BELOW
9. Eksaherada

Etymology: Local slang for "exaggerated"

Definition: This term, popularized by comedian Vice Ganda, refers to someone who's overreacting or being ridiculous.

Usage: "Nginitian ka lang mahal mo na? Eksaherada!"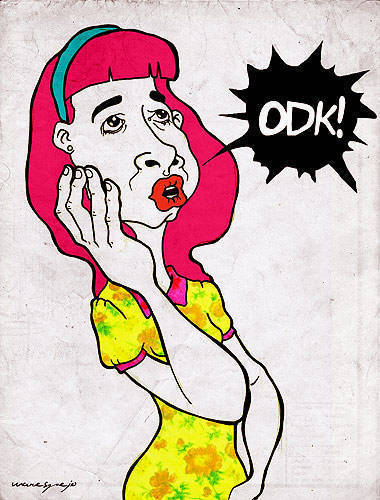 8. ODK!

Etymology: O Diyos Ko!

Definition: This is the local version of "OMG!" The acronym was popularized by @superstarmarian, the parody Twitter account of actress Marian Rivera.

Usage: "ODK! May bagong music video ang One Direction!"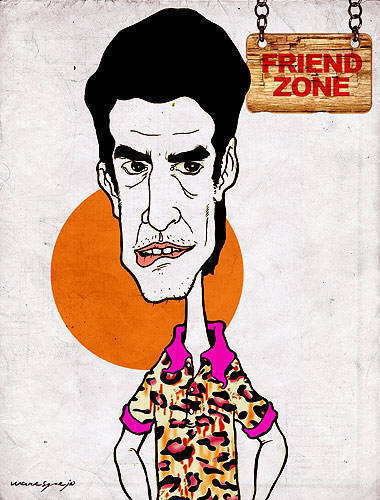 ADVERTISEMENT - CONTINUE READING BELOW
7. Friend zone

Etymology: Friend + Zone

Definition: This pop-culture slang refers to a relationship wherein one wishes to take it to the next level, while the other prefers to keep things platonic. Locally, the term was popularized by filmmaker and TV personality Ramon Bautista and director RA Rivera through their online show titled Tales from the Friend Zone.

Usage: "After so many failed attempts at asking her out, he now understands that he's stuck in the friend zone."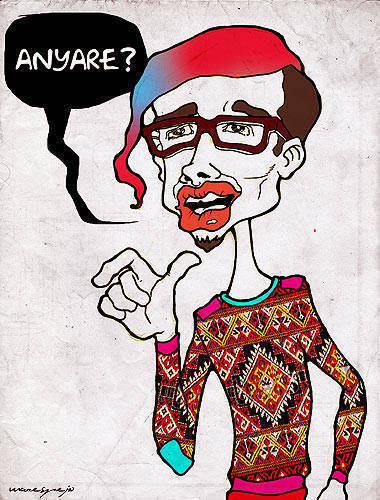 6. Anyare?

Etymology: What happened? The local slang version of, "Ano'ng nangyari?"

Definition: This is used to denote disappointment over a bad turn of events.

Usage: "Ang tagal ko nang pinapagawa 'yan hindi pa rin tapos? Anyare?!"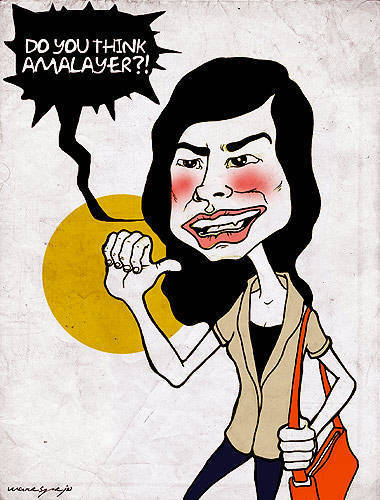 ADVERTISEMENT - CONTINUE READING BELOW
5. Amalayer

Etymology: I'm a liar.

Definition: This means to go ballistic or to lose your temper in public. The term spread like wildfire on the Internet later this year along with a viral video of a young woman named Paula Salvosa. She was caught on video raising her voice and repeatedly saying, "I'm a liar?!" at a lady security guard inside the LRT 2-Santolan station.

Usage: "Why won't you believe what I'm saying? Do you think amalayer?!"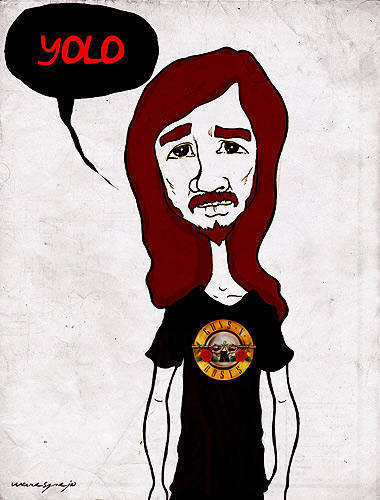 4. YOLO

Etymology: You Only Live Once

Definition: This is usually uttered to defend immature, irresponsible, and absurd decisions.

Usage: "I quit my job and used up all my savings on booze. I know it's crazy, but YOLO."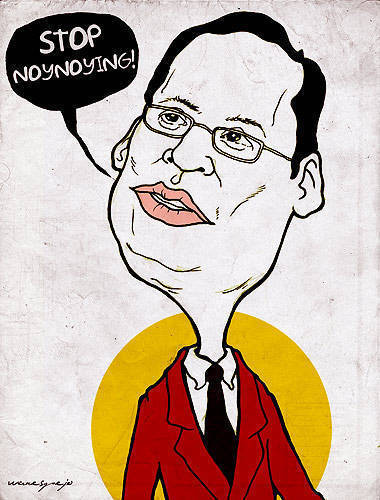 ADVERTISEMENT - CONTINUE READING BELOW
3. Noynoying

Etymology: A play on the name of President Noynoy Aquino

Definition: This means to sleep on the job. The term was first used in 2011, but entered local lingo earlier this year when anti-administration protesters used "Noynoying" (inspired by the planking trend) as their protest pose.

Usage: "Could you please stop Noynoying around and do something?"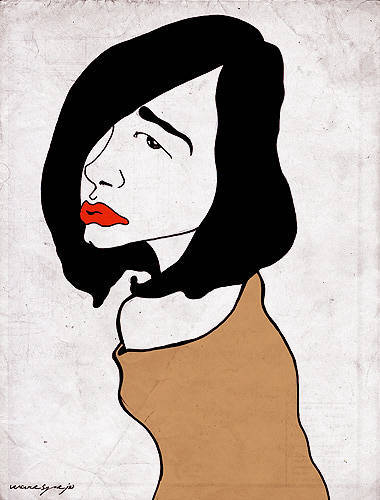 2. Cyberbullying

Etymology: Cyberspace + Bullying

Definition: This means to use the Internet or other forms of technology to harm, harass, embarrass, threaten, and malign others. Cyberbullying in different social networking sites were observed this year in relation to the cases of Senator Tito Sotto, Robert Blair Carabuena, Paula Salvosa, and well, Charice's hair.

Usage: "Poor lady. Even though she was rude, she still didn't deserve all the cyberbullying."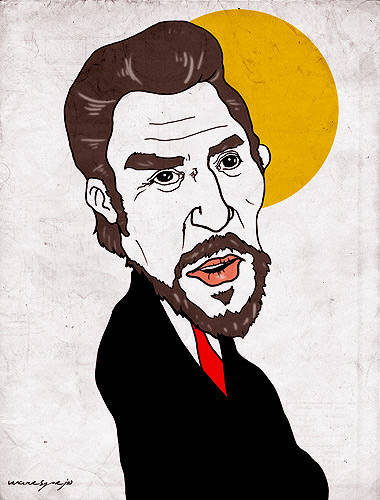 ADVERTISEMENT - CONTINUE READING BELOW
1. Sinotto

Etymology: A play on the name of Senator Tito Sotto

Definition: This means to plagiarize and not own up to it. The term (used alternately with "Sottocopy") was coined after Senator Tito Sotto was found to have copied parts of his anti-RH Bill speech from U.S.-based blogger Sarah Pope. "Sinotto" gained even more popularity, both locally and internationally, as Sotto refused to apologize to Pope, and was later on accused of also plagiarizing the 1966 speech of late U.S. Senator Robert Kennedy.

Usage: "Gayang gaya 'yung design natin ha. Mukhang sinotto tayo!"


Load More Stories