SPOT.ph's 50 Quotable Quotes of 2012: Words of Wisdom and Madness
Who said what in the year that was.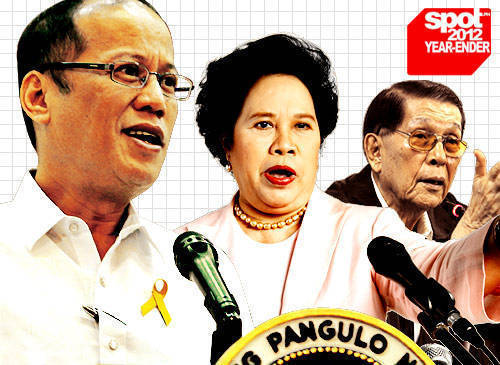 (SPOT.ph) For the first few days of 2013, many of  us will be walking around with 2012 hangovers-mostly brought on by the sheer bewilderment over the fact that time has passed by so quickly. So, to help you remember what happened last year (and pass the time before getting around to facing this year), we rounded up some of the most interesting sound bites from the nation's newsmakers. The quotes we picked (in no particular order) range from the inspiring to the infuriating.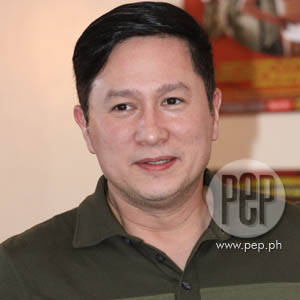 "Heaven is a happier place with him there. And for us whom he's left behind, comedy is dead, but long live comedy." -Eric Quizon on the death of his father, Dolphy, who has been hailed as the country's King of Comedy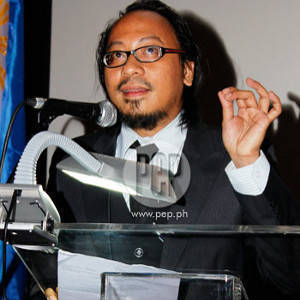 ADVERTISEMENT - CONTINUE READING BELOW
"Para sa inyong lahat: walang sisihan. At para sa lahat ng mga aktibista dito, sana ay patapusin niyo muna akong magsalita bago kayo umakyat dito at magwagayway ng banderang 'Serve the People.' Tingnan natin kung makakapag-'serve the people' pa rin kayo habang nagsusulat ng dialogue sa telenovela ni Aljur Albrenica sa susunod na taon (For all of you here: Don't blame me. And for all the activists here, please let me finish what I have to say before you come up here to wave the 'Serve the People' banner. Let's see if you can still 'serve the people' while you're writing the dialogue for Aljur Abrenica's telenovela next year)." -Lourd de Veyra in a speech delivered at the UP College of Mass Communication graduation
CONTINUE READING BELOW
Recommended Videos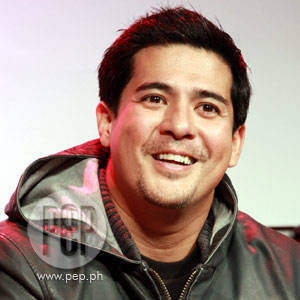 "Mas marami ang walang alam kaysa sa akin sa Kongreso at mas marami akong alam kaysa sa kanila sa totoo lang (There are a lot more people who know less than I do in Congress and I know a lot more than they do, truth be told)." -Actor Aga Muhlach, who is running for congressman of Camarines Sur in 2013 and was sworn in as a Liberal Party member, when asked about how he thinks he stacks up against other politicians
ADVERTISEMENT - CONTINUE READING BELOW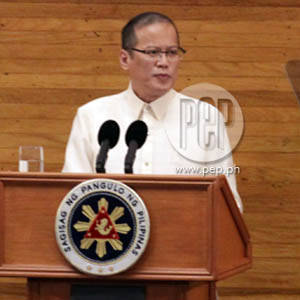 "Normally, my schedule and my wishes are not synchronized." -President Benigno "Noynoy" Aquino III, when asked if he would be able to attend the January 22 wedding of his former girlfriend, Valenzuela City councilor Shalani Soledad, to Pasig Rep. Roman Romulo at St. Benedict Church in Silang, Cavite (Romulo had invited Aquino to the wedding.)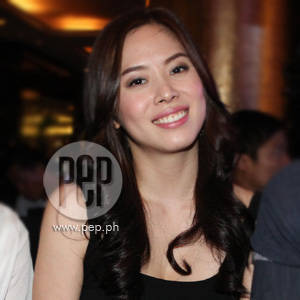 ADVERTISEMENT - CONTINUE READING BELOW
"You know the president really has my highest respect. I think it's better to let the president speak on the matter." -Grace Lee, addressing rumors alleging that she is the new lady in President Noynoy Aquino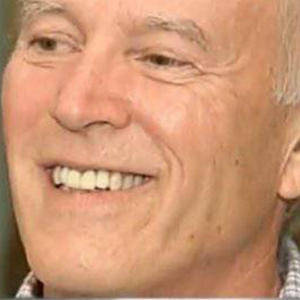 "This is the most production-friendly country that we have visited." -Frank Marshall, producer of The Bourne Legacy, talking about the Philippines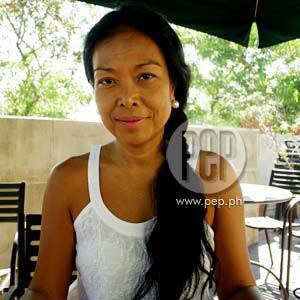 ADVERTISEMENT - CONTINUE READING BELOW
"If you cannot write lyrics in 15 minutes, you shouldn't write at all. I think I wrote seven songs in one day." -Marlene Aguilar, mother Jason Ivler, talking about how she put together the line-up for her album, She-Dragon: In The Name of Freedom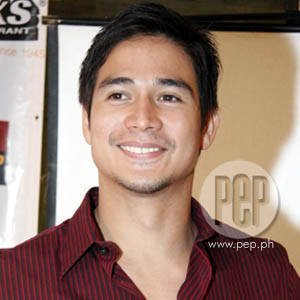 "Yes, I had wanted to be a pastor, but my church (Victory Christian Fellowship) told me I'm more important where I am now because many are becoming pastors, but to be Christian in showbiz is important." -Actor Piolo Pascual talking about his spiritual goals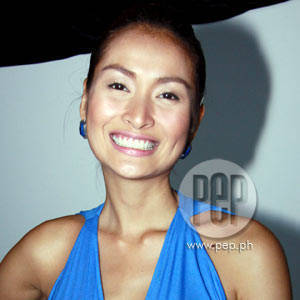 ADVERTISEMENT - CONTINUE READING BELOW
"You have to be mentally prepared. You do it because you really need it for yourself. You don't have to do it for other people." -Model-TV host Phoemela Baranda addressing women who are thinking about undergoing plastic surgery (She admitted that she underwent breast augmentation in 2009 by way of the Belo Medical Group. Her cup size reportedly went from a 32A to 34B.)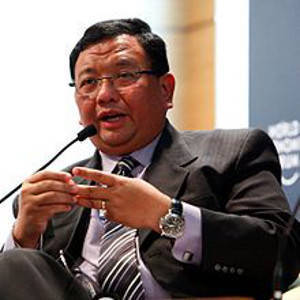 "Tsinelas leadership is about no frills, no kaartehan but with a clear vision." -Cabinet Secretary and former Energy Sec. Rene Almendras in his eulogy for the late Department of Interior and Local Government Sec. Jesse Robredo, who was known for being so down-to-earth that he didn't hesitate to get down in the trenches, so to speak, to serve the public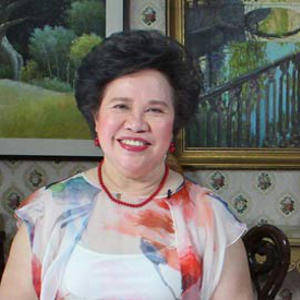 ADVERTISEMENT - CONTINUE READING BELOW
"When I married my husband, I thought to myself, well everyone has to get married some time so I might as well get married now rather than later. Just like measles, I would already have passed it (laughs) and got inoculated. That is what happened to my life: after I got married, I completely lost interest, meaning to say, sexual interest in the other sex." -Senator Miriam Defensor Santiago in a SPOT.ph interview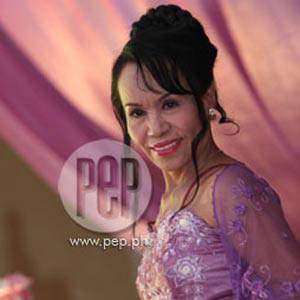 "Ang nakapag-champion sa anak ko, ang dati niyang relihiyon na pinanggalingan niya (What made my son a champion was the religion he came from)." -Dionisia Pacquiao, mother of boxing champ Manny Pacquiao, speculating that her son lost to Juan Manuel Marquez because he had forsaken being Catholic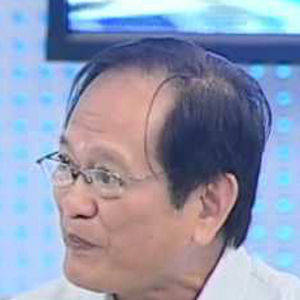 ADVERTISEMENT - CONTINUE READING BELOW
"You'll notice that even if the speeches of these preachers are long, the people are awake. But when we are giving long homilies, the people are asleep." -Novaliches Bishop Emeritus Teodoro Bacani in his speech during the 6th National Charismatic Congress, where he lamented the fact that other preachers seemed to excite people more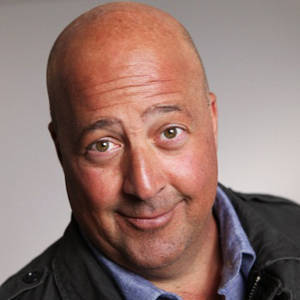 "I think that's going to be the next big thing. I want to go on record-this is not something that's hot now somewhere and will get hot everywhere else. It's just starting. I think it's going to take another year and a half to get up to critical mass." -Bizarre Foods host Andrew Zimmern in a TODAY.com interview published in June, predicting that Filipino food will dominate the world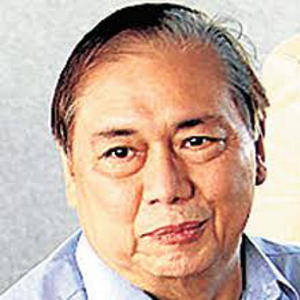 ADVERTISEMENT - CONTINUE READING BELOW
"Remain steadfast-this will all pass." -Former First Gentleman Mike Arroyo, giving some encouraging words to Chief Justice Renato Corona, who ended up getting impeached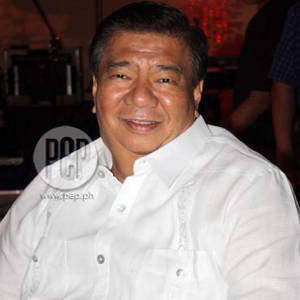 "The real Magsaysay, our candidate, is Ramon Magsaysay Jr." -Senator Franklin Drilon in the weekly Kapihan sa Senado media forum (The comment drew the ire of Zambales Rep. Mitos Magsaysay, who found the comment insulting and misogynistic. Magsaysay is running for senator in the 2013 polls under the United Nationalist Alliance ticket. Drilon belongs to the Liberal Party.)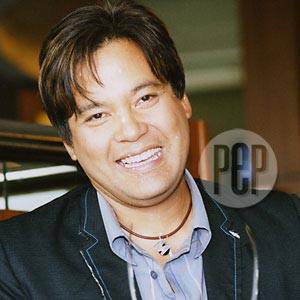 ADVERTISEMENT - CONTINUE READING BELOW
"Kung ako 'yan, papalitan ko lyrics ko, kung talagang offensive ang lyrics ko, para directed sa ibang bagay. Sana gawin din ni Lady Gaga 'yun. Sana mag-adjust siya sa Christianity natin (If it were me, I'd change the lyrics if they're really offensive, so they would be directed at other things. I hope Lady Gaga does that, I hope she adjusts to our Christianity)." -Singer Martin Nievera dishing out unsolicited advice to Lady Gaga, who had to deal with groups protesting her SM Mall of Asia Arena concert (Some religious groups branded Lady Gaga as "evil" because of the song "Judas," which they felt had "highly objectionable" lyrics.)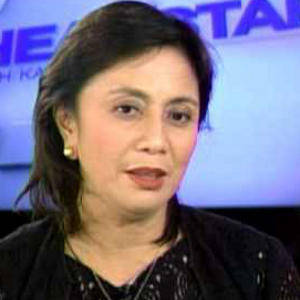 "I am not sure that my decision is wrong or right, because I only used my gut feel for this." -Atty. Maria Leonor "Leni" Robredo, widow of former Interior Secretary Jesse Robredo, talking about her decision to run as representative of Camarines Sur's third district (She explained she wanted to continue the work of her late husband.)
ADVERTISEMENT - CONTINUE READING BELOW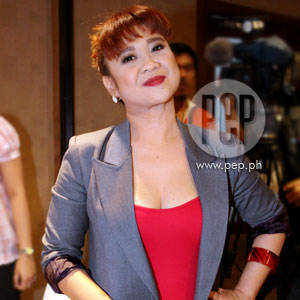 "Now you have to kiss me because I won!" -Actress Eugene Domingo to Hong Kong superstar Andy Lau at the 6th Asian Film Awards, where she brought the house down with her hilarious acceptance speech (She got a big kiss from Lau, too.)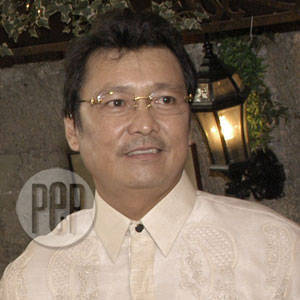 "Kaya noon pong nagsasalita si Chief Justice Corona, nagsusumbong sa taumbayan, awang-awa po ako sa kanya. Akala ko totoo ang sinasabi niya. Hindi pala. Mas pinaniwalaan ko pa si Congressman Fariñas noong nag-Powerpoint dito. Ngayon ang sinasabi niya, dyan sa isang picha pie...'Hindi totoo yan na may 82 akong account.' (When Chief Justice Renato Corona told the people about his plight, I felt so much pity for him. I thought he was telling the truth. That was not the case. I believed Congressman Rudy Fariñas more with his PowerPoint presentation. As for [Corona], he said through his pizza pie...'I don't have 82 [dollar] accounts')." -Senator Lito Lapid in his explanatory speech at the Corona impeachment trial (Many people wondered why Lapid was talking about a "pizza pie" in his explanatory speech. He was actually referring to the pie chart that Corona presented to the Senate during his May 22 testimony.)
ADVERTISEMENT - CONTINUE READING BELOW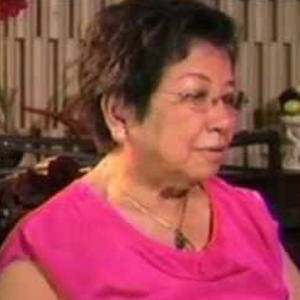 "I don't care who you are, you don't abuse your authority. Forcing a person to eat fake land titles is in fact a form of torture. It was so blatant and nobody could do anything because he is Vice Mayor Duterte. He is like God in Davao City." -Commission on Human Rights (CHR) chair Loretta Ann "Etta" Rosales calling out Davao City Vice Mayor Rodrigo Duterte for allegedly forcing an accused swindler to eat his counterfeit documents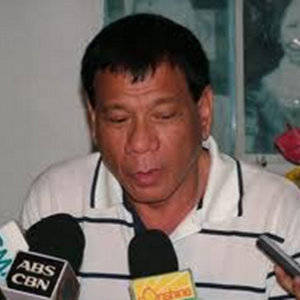 ADVERTISEMENT - CONTINUE READING BELOW
"There's a time for everything. Now is my time to remain silent." -Davao City Vice Mayor Rodrigo Duterte, who chose not to issue any statements as his critics ranted about the fact that he allgedly made a swindler eat fake documents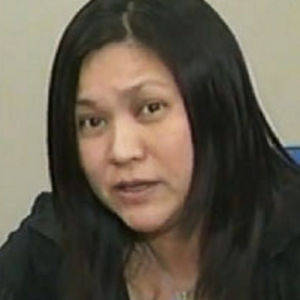 "We should stop celebrating adultery and glorifying homewreckers." -Alicia "Aleli" Arroyo, estranged wife of the late Representative Iggy Arroyo, pointing out that it should be she who decides how Iggy's remains should be handled and not his partner, Grace Ibuna (Iggy had been separated from Aleli since 2005 but they remained legally married until he died in January 2012. Their marriage was still in the process of being annulled.)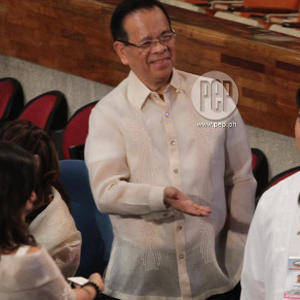 ADVERTISEMENT - CONTINUE READING BELOW
"Siyempre, hindi mo pwede itapat sa Budoy ito (You can't pit this against Budoy)." -former senator Francisco "Kit" Tatad on the Corona impeachment trial's "bore factor"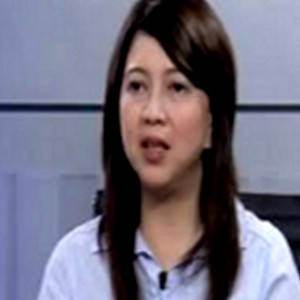 "Heaven must be crying...we have to undo what has been done." -Representative Mitos Magsaysay in a tweet at the height of the RH bill debates (Magsaysay is anti-RH and it just so happened then that there was a storm. That was why many people immediately thought she was talking about the RH Bill in her tweet.)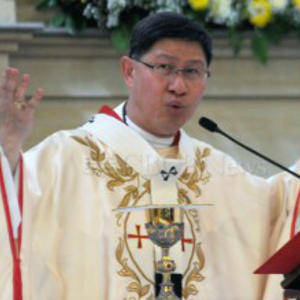 ADVERTISEMENT - CONTINUE READING BELOW
"What has become of weddings nowadays? What is the significance of the dog to faith?" -Manila Archbishop Luis Antonio Tagle criticizing couples whom he thinks focus too much on "gimmicks,"  such as the inclusion of their pets, in their church wedding ceremony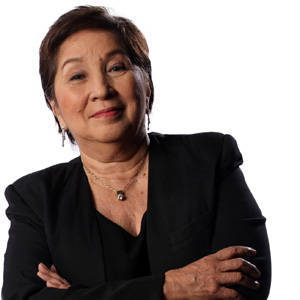 "(My parents) brought back my confidence right away. And as a result, I learned a lesson. They taught me that lesson and it was a very hard lesson to learn. Not all adults should be respected. Not all adults should be obeyed. That a child, no matter how young, must use their minds to say 'This is wrong and I will do something about it.'" -Winnie Monsod in her show, Bawal ang Pasaway kay Mareng Winnie, admitting that she was sexually harrassed by a family acquiantance when she was 12 years old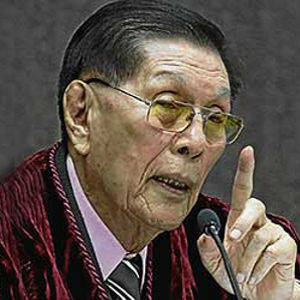 ADVERTISEMENT - CONTINUE READING BELOW
"Since many of the events in this book are events that not only I but the whole nation witnessed and experienced, I lay no claim to a monopoly of the truth. This book is simply my own rendition of what I know to be true because I was there, and I lived through and survived these events." -Senator Juan Ponce Enrile in the prologue of the 753-page Juan Ponce Enrile: A Memoir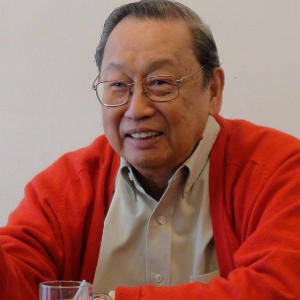 "The point about which Enrile is most consistent is his admission that he is a bastard. In his own narrative, he boasts of a sneaky ability to do anything in order to obtain power and wealth." -Communist Party of the Philippines (CPP) founding chairman Jose Maria "Joma" Sison in a statement about Senate President Juan Ponce Enrile's memoir, which he had scoffed at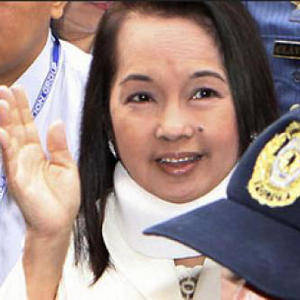 ADVERTISEMENT - CONTINUE READING BELOW
"Neither the President nor anyone else can truly expect to govern the next five years with nothing but a sorry mix of vilification, periodically recycled promises of action followed by lethargy, backed up by few if any results, and presumptuously encouraging gossip about one's love life in which no one can possibly be interested." -former president and current Pampanga Representative Gloria Macapagal-Arroyo in the paper, "It's the Economy, Student!," which was read to the media by economist Gonzalo Jurado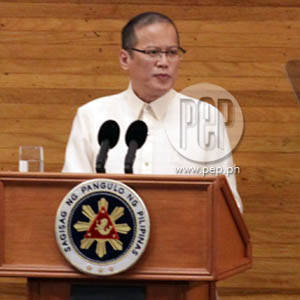 "I will enter priesthood by 2016. That is what you call late vocation." -President Noynoy Aquino's "icebreaker" at the National Transport Conference in Marikina City in May, which led the public to conclude that it was over between him and Grace Lee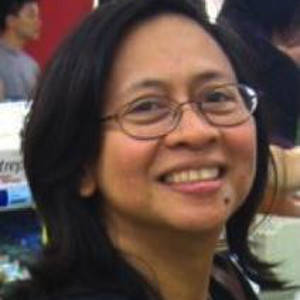 ADVERTISEMENT - CONTINUE READING BELOW
"Because of Sotto, libel is now a crime that's lumped together with cybersex, child porn and strangely enough, the electronic mailing of advertising spam. What makes the libel rider interesting is that it is such a clumsy cut-and-paste job, without any attempt to take into account the nature of the Internet." -Journalist Raissa Robles, explaining Senator Tito Sotto's contribution to Republic Act No. 10175 or The Cybercrime Prevention Act of 2012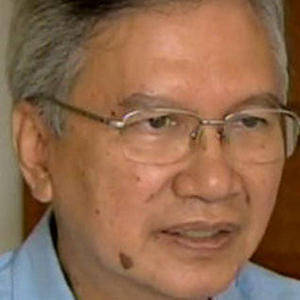 "Even our image was copied from God. We are all plagiarists." -Atty. Hector Villacorta, Senator Tito Sotto's chief of staff who insists plagiarism is an acceptable practice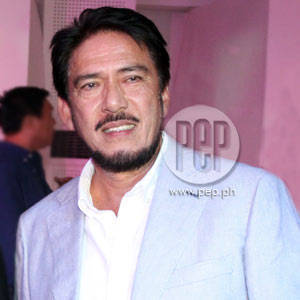 ADVERTISEMENT - CONTINUE READING BELOW
"Copying or imitation is the highest form of flattery." -Senator Tito Sotto, defending himself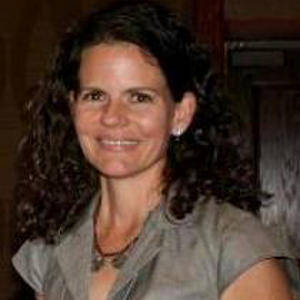 "A thief is a thief, Mr. Senator. Denying it won't get you off the hook.; it just makes you a lying thief." -U.S. blogger Sarah Pope, calling out Senator Tito Sotto for copying her work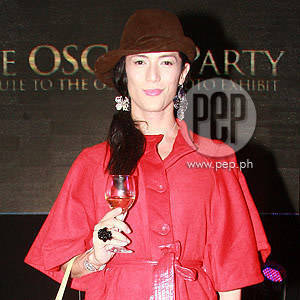 ADVERTISEMENT - CONTINUE READING BELOW
"I am androgyny in process." -BB Gandanghari in a Bandila interview with Boy Abunda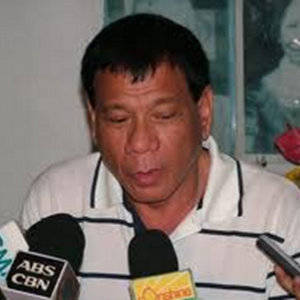 "You can cut his head off, put it in the ice to preserve it and present it before me before you can get the P5-million reward." -Davao City Vice Mayor Rodrigo Duterte telling the media what he thought should be done to carnap gang syndicate leader Ryan "Baktin" Yu ("Baktin" in the Davao City vernacular means "piglet.")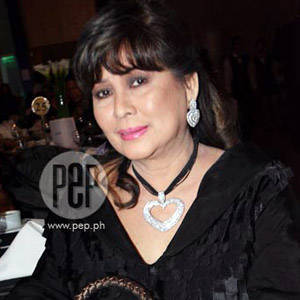 ADVERTISEMENT - CONTINUE READING BELOW
"Minsan ako na lang ang naglason para matapos na rin. Uminom ako ng shampoo at saka ano pa. Kasi gusto mo nang tapusin at hindi mo na matiis, in love na in love ka (I wanted to take poison so it would all end. I drank shampoo and other stuff. I wanted to end it because I couldn't take it anymore and I was so in love with him)." -Annabelle Rama in an interview on KrisTV, confessing that she once tried to kill herself just to stop the agony of jealousy caused by her intense love for actor Eddie Gutierrez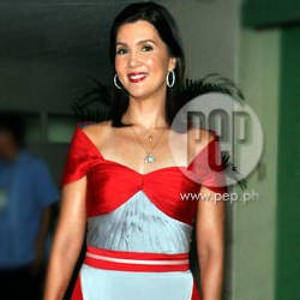 "You know I really think it's high time for the divorce bill. I've talked to lawyers, and psychologists and psychiatrists, and it is so traumatic for people to go through annulment because under our Philippine law, you have to blame someone, you have to say 'You are incapacitated.' You are saying, 'This marriage never existed,' which is not true." -Senator Pia Cayetano, who's been separated from her husband Ari Ben Sebastian for eight years and is still in the process of annulment
ADVERTISEMENT - CONTINUE READING BELOW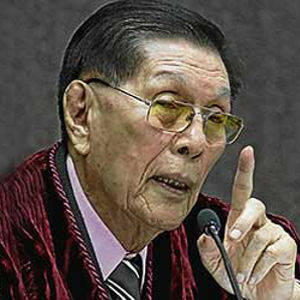 "The culmination of this national drama is at hand, and the time has come for me to render judgment on the person before whom I took my Oath of Office as a Senator of the Republic...no less than the Chief Justice of the Supreme Court, Renato C. Corona." -Senator Juan Ponce Enrile on the last day of the Corona impeachment trial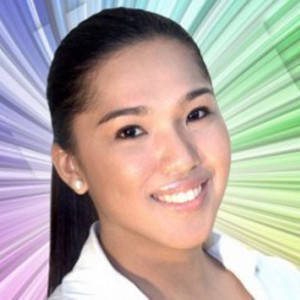 ADVERTISEMENT - CONTINUE READING BELOW
"As a teenager, I endured stigma and discrimination from my classmates and peers because of my gender. And when I entered college, it was in UP where I got the opportunity to be accepted and grow. Serving the students in the student council for the past two years has been my way of thanking UP for embracing who I am." -Gabriel "Heart" Diño, an MS Applied Math student at the University of the Philippines-Diliman, who was elected chairman the University Student Council (USC) (Diño is the first transgender to lead the student government.)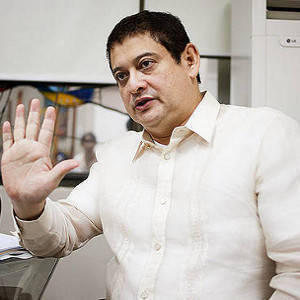 "The most amusing comment today, if you're looking for one, is by Conrado de Quiros. He called me luminous. Does that means I glow in the dark?" -Senator TG Guingona, who strongly opposed the Cybercrime Law, joking in a SPOT.ph interview about the comments that he reads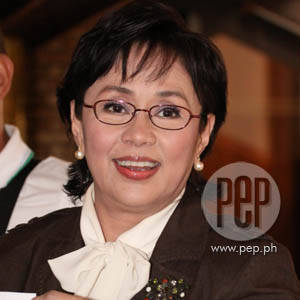 ADVERTISEMENT - CONTINUE READING BELOW
"Ang dami nang magkapamilya sa Senado. Dadagdag pa kami? Wala akong ganyang ambisyon (There have already been so many people who were and are related in the Senate. Would we still add to that? I don't have that kind ambition.)" -actress and Batangas Governor Vilma Santos telling ABS-CBN News that she has no plans to run for senator in the 2013 elections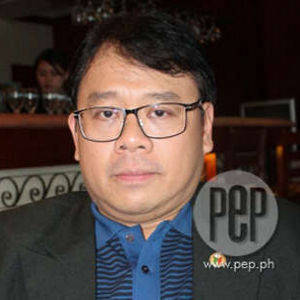 "Wala naman kasing taong pulos masama o mabuti. Naging asensado ang Germany sa ilalim ng kanyang pamamalakad (There's no person who's all bad or all good. Germany became very prosperous during his rule)." -Atty. Ferdinand Topacio, who is the lawyer of former First Gentleman Mike Arroyo, explaining why he thinks Adolf Hitler is the greatest leader ever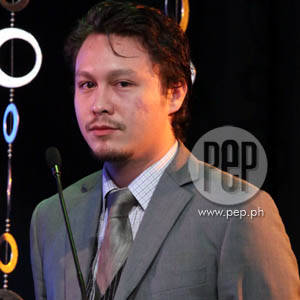 ADVERTISEMENT - CONTINUE READING BELOW
"People like to talk about me...I'm like a novelty item for them. Once Baron is there, there's an issue." -Actor Baron Geisler theorizing about his "controversial appeal"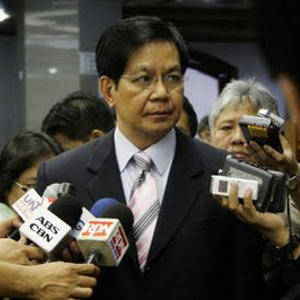 "Eat Palparan for breakfast, eat Palparan for lunch, eat Palparan for dinner, at kung puwede sa (and if possible during) snacks eat Palparan na rin (also)." -Senator Panfilo "Ping" Lacson's answer when he was asked how the government could catch a fugitive like retired Major General Jovito Palparan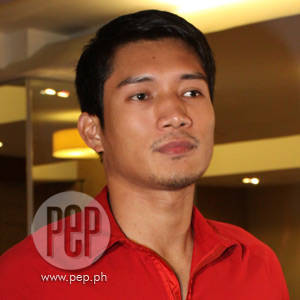 ADVERTISEMENT - CONTINUE READING BELOW
"This one's for Mom Cory. She's so special to me. She was my No. 1 fan. Pinag-ro-rosary niya pa ako tuwing game. Naalala ko sa kanya, lagi niya akong sinasabihan. Lagi siyang kampi sa akin (She would say the rosary when I had a game. I remember she always gave me advice. She was always on my side)." -Aquino's former son-in-law James Yap on the third anniversary of the death of former president Corazon Aquino, dedicating to his late mother-in-law one of his finest performances for his basketball team, B-MEG (They snagged a 91-81 victory over Rain or Shine in the Governors' Cup finals.)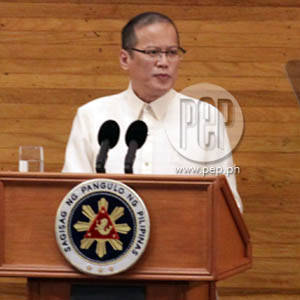 "I have been planning this for a long time, since college even. But I just have been unlucky." -President Noynoy Aquino on his once again "Coke Zero" love life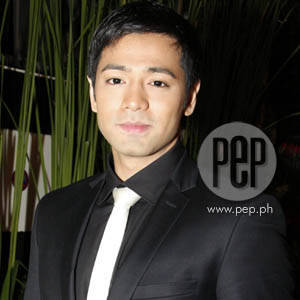 ADVERTISEMENT - CONTINUE READING BELOW
"I love you more than Temple Run." -Hayden Kho to Dr. Vicki Belo via Twitter, as he tried to pacify her during their "misunderstanding"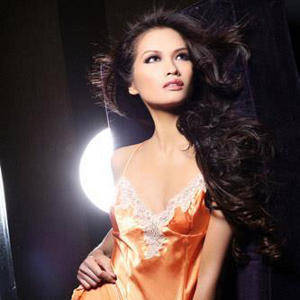 "For me, being Ms. Universe is not just about knowing how to speak a specific language. It's being able to influence and inspire other people. So whatever language you have, as long as your heart is to serve and you have a strong mind to show to people, then you can be Ms. Universe." -Miss Universe first runner-up Janine Tugonon's answer in the pageant's Q&A segment
Art by Warren Espejo, with photos from PEP, screenshots from various news clips, CBCPNews.com (Archbishop Luis Antonio Tagle), VoxBikol.com (Gloria Macapagal Arroyo photo screenshot), JoseMariaSison.org (Joma Sison photo screenshot), Miss Universe Pageant photos (Janine Tugonon), and other publicity photos.
Share this story with your friends!
---
Help us make Spot.ph better!
Take the short survey
Load More Stories