SPOT.ph's Fantasy Senatorial Line-Up: 12 People Who Should Be Senators
We're free to change the landscape of Pinoy politics...in our dreams.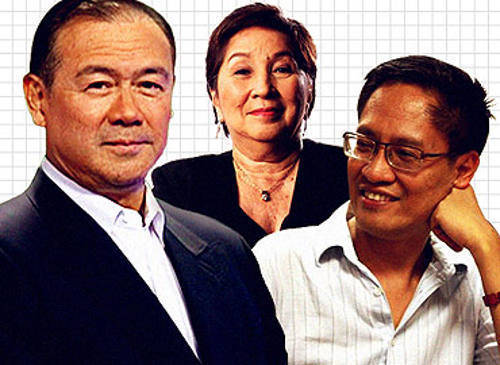 (SPOT.ph) Election fever will soon be upon us, but a number of voters are still lamenting the fact that we always seem to end up having to pick "the lesser evil" in many instances. We know it's hard to change the messed-up landscape of Philippine politics-so we thought of coming up with a senatorial line-up wish list. The people on our roster may not be ruthless sure-to-win politicians but, hey, it's not against the law to dream. Some people play fantasy basketball, we play fantasy politics. So, here they are-in no particular order-the people whom we think should be in the Senate even though they're not running in the May 2013 polls. (We've given them the titles just to try it on for size, so to speak.)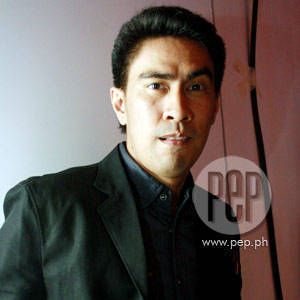 SENATOR RAMON BAUTISTA
If it's OK to elect comedians as senators, then we might as well vote for an intelligent comedian who churns out original spiels. The guy wrote his own book, for God's sake! Don't let his self-deprecating vibe and quirky antics fool you-this man is a professor at the University of the Philippines in Diliman. Thus, we're pretty sure he has brains and the good sense to craft some laws. The whole nation should be his Friend Zone.

ADVERTISEMENT - CONTINUE READING BELOW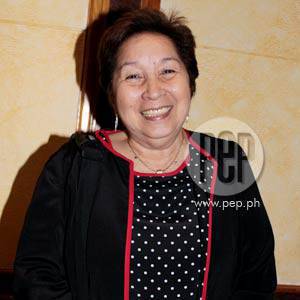 CONTINUE READING BELOW
Recommended Videos
SENATOR WINNIE MONSOD
We still can't undertstand why Monsod didn't get elected as senator when she was a candidate in 2001. This feisty economist and educator takes no prisoners when she's all riled up about a particular issue. (Remember how she put Rep. Mikey Arroyo on the spot on Unang Hirit in 2009?) She also has the gift of explaining complicated subjects in a way that we can all grasp. It's not enough for us to watch her on Bawal ang Pasaway Kay Mareng Winnie. We want her shaking things up for the whole nation.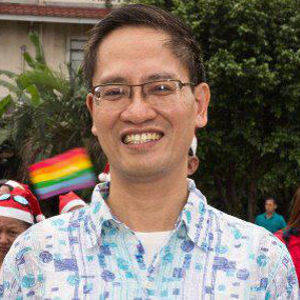 ADVERTISEMENT - CONTINUE READING BELOW
SENATOR DANTON REMOTO
This award-winning writer, radio personality, and Ateneo de Manila University professor founded Ang Ladlad, a lesbian, gay, bisexual, and transgender (LGBT) political party. That's why it's unfortunate that he ddecided not to run for senator this year. In any case, he still reaches out to his loyal followers via his radio show Remoto Control on DWFM Radyo Singko. The LGBT community is lucky to have such a formidable champion.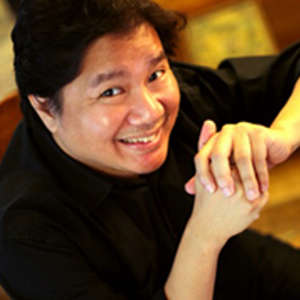 SENATOR GABE MERCADO
This funny man has played supporting roles in films like Narinig Mo Na Ba ang L8test? and Videoke King but he became more popular when he appeared in Yakult's "OK ka ba, tiyan?" ads. But there's definitely more to him than that. In a Smart Parenting article published online on September 15, 2011, writer Steph Esguerra revealed that Mercado is a "businessman, performer, solo parent and adoptive father to son Beeto. Mercado related, "I grew up with an adopted sister and I have a nephew who is also adopted. My mother once edited a book on adoption stories, and my father was even the president of the Adoptive Families Foundation." If Mercado becomes a senator, adoption laws could be his focus. We're more than OK with that.
ADVERTISEMENT - CONTINUE READING BELOW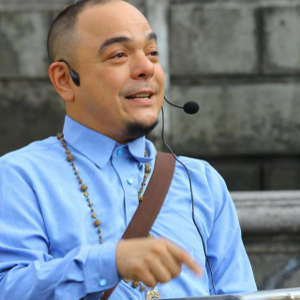 SENATOR CARLOS CELDRAN
We can easily picture this activist, artist, performer, and Pinoy culture champion shooting down idiotic laws and awful legal insertions. Somebody in the Senate has to serve as a rabble-rouser and he sure fits the bill (pun intended). He could also contribute a lot of new and more effective ideas for Philippine tourism. Bottom line: He'll make sure that it will indeed be more fun in the Philippine Senate.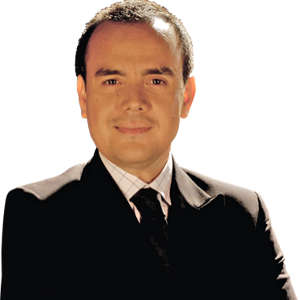 ADVERTISEMENT - CONTINUE READING BELOW
SENATOR DAVID CELDRAN
Save for his stint as the host of Battle of the Brains (Remember that?), this broadcast journalist has kept a relatively low profile even though he's still a TV fixture. Aside from being an ANC news anchor, it turns out he's also the chairman of the Philippine Center for Investigative Journalism (PCIJ) board of editors. If he's in the Senate, he'll ensure that our freedom of speech is protected. (Since Philippine politics is into electing relatives, we figured that two Celdrans are better than one.)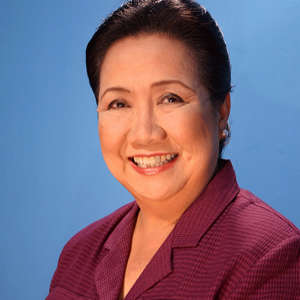 SENATOR ESPERANZA CABRAL
Back when she was the Department of Health Secretary, the Catholic Church got on this unflappable doctor's case because she supported progressive reproductive health projects. In the wake of her smackdown with the Church, she told ANC's Dateline Philippines, "Of course, I am afraid of the Church. They are very powerful and they can sometimes be very vicious. I'm not exactly one who likes to live dangerously, but I'd rather live dangerously than do nothing." Yes, we need this doctor in our upper House.
ADVERTISEMENT - CONTINUE READING BELOW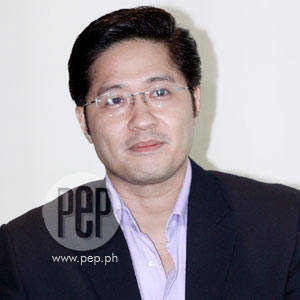 SENATOR ADEL TAMANO
He has the distinction of being the first Filipino Muslim to graduate from Harvard Law School. Married to a Catholic, Tamano demonstrates that people of different religions can, indeed, co-exist sans hostilities. In an August 2012 Philippine Daily Inquirer article, Tamano told lifestyle columnist Audrey Tan-Zubiri: "Yes, my wife (Atty. Rowena Kapunan) is a Catholic. There are some who wonder if an interfaith marriage can work, but for us it does. It isn't for everyone and requires deep mutual respect, tolerance, and love to overcome religious differences." This (among other things) is why we're puzzled that he didn't win when he ran for senator in 2010.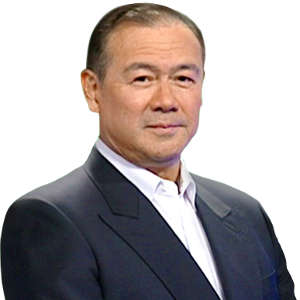 ADVERTISEMENT - CONTINUE READING BELOW
SENATOR TEDDY LOCSIN JR.
First of all, he looks like a senator. He has the credentials of a senator-lawyer, journalist, and former congressman. So, how come he isn't a senator? We remember the magnificence of his fury when he thought the provider of the Precinct Count Optical Scan (PCOS), which were used in 2010 polls, were giving unsatisfactory answers. He had told a Smartmatic official: "You sons of bitches! You had us standing here guaranteeing to the public and the world that even if fraud is committed, we would be able to trace it. We never said that fraud could never be committed, but you said we could trace it. But now, you tell me that at 10 in the evening, you could do it [cheat] and we would never know?" We sure could use more outrage over idiocy in the Senate.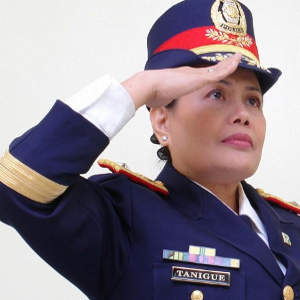 SENATOR YOLANDA TANIGUE
We've had a number of male senators who have come from either a military or law enforcement background, but perhaps this game changer will bring something more to the Senate. She is the first female Chief Superintendent of the Philippine National Police (PNP). A licensed social worker, she pushed for the creation of the PNP's Women and Children Protection Center (WCPC). The WCPC is the country's first all-female police outpost,  which is popularly known as the "Aleng Pulis" unit. Who wouldn't want a nurturing senator who won't be afraid to bust criminals?
ADVERTISEMENT - CONTINUE READING BELOW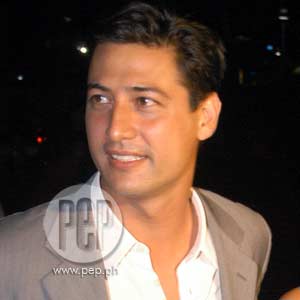 SENATOR ILLAC DIAZ
This former model made quite an impact when he actually fleshed out what he had envisioned in his Asian Institute of Management (AIM) thesis, "Shanties to Jobs: Creating a Migrant Center in Manila." Armed with a master's degree in social entrepreneurship, he went on to get involved in various projects to uplift the conditions in impoverished areas. Among his most notable endeavors includes his founding of the MyShelter Foundation, which helps and teaches residents of disenfranchised communities to build low-cost houses using recycled materials. With him at the Senate, maybe the problem concerning informal settlers will finally be a thing of the past.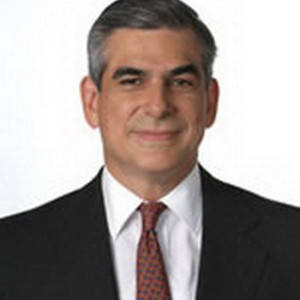 ADVERTISEMENT - CONTINUE READING BELOW
SENATOR JAIME AUGUSTO ZOBEL DE AYALA
A well-respected business tycoon with an MBA from Harvard Business School can surely contribute a lot to the Philippine Senate. For starters, he could come up with cost-efficient schemes for implementing our laws. His presence would also serve to attract more investors to the country. We'd love that more than we love going to the mall.
Art by Warren Espejo, with photos from PEP and screenshots of publicity images from TV networks, government agencies, and blogs of the people listed.

Share this story with your friends!
---
Help us make Spot.ph better!
Take the short survey
Load More Stories