10 Sexiest Covers From Pinoy Men's Magazines
Warning: make sure there's a fire extinguisher beside your computer.
(SPOT.ph) Unless you've been living under a pop culture rock since we rang in the New Year, then you know that FHM has finally done the impossible: getting Marian Rivera to the cover of their own mag. And how. This cover, shot by photographer Mark Nicdao for the mag's landmark 150th issue, is sizzling.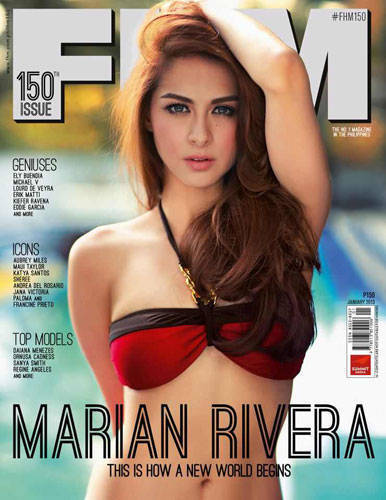 A magazine cover is, by definition, a cock tease. It's also a very inexact science. As editors and publishers all know, there's no magic formula for a great cover...and it's even more elusive for the men's magazine, who have to straddle the fine line between seductive and skanky. It's not just about the sexiness of the girl itself-though the girl definitely must be sexy-but also the skill of the stylist, makeup artist, and photographer. The right combo of crew and cover gal, and the results are spectacular (again: see Marian Rivera FHM).
ADVERTISEMENT - CONTINUE READING BELOW
We've rounded up 10 covers that we think are on the level (or even beyond) of this month's Marian cover. In the interest of full disclosure, Summit Media (who publishes many a magazine with sexy covers) also owns SPOT.ph, but we've widened our nets to include the whole gamut of men's rags.
It shouldn't surprise you that most of our entries are fairly recent. We did want to include some classics-Diana Zubiri's smoking hot debut, Joanne Quintas' and Jackie Forster's chest-grinding guy fantasy, anything with Aubrey Miles-but the fact is, editorial crews have just become so sophisticated and competitive that covers from the past 4 or 5 years just blow everything else away when it comes to the (se)X factor.
CONTINUE READING BELOW
Recommended Videos
Which means 2013 and beyond will be even sexier than ever.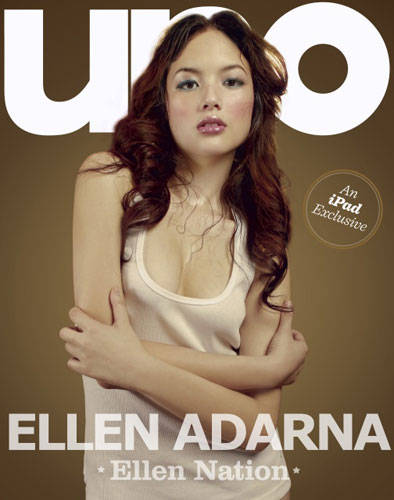 10. Ellen Adarna, UNO (iPad Edition), November 2010
Photographed by Dax Rivera
ADVERTISEMENT - CONTINUE READING BELOW
Okay, our first choice is a bit of a cheat, since it's not technically a magazine cover-it's the cover of Uno's inaugural iPad edition. So for purely technical reasons, we're slotting it into #10, but we just had to include it in our list because...well, just look at it. Look at her. The tousled hair, the just-got-outta-bed pout, that sexily understated sleepwear...it's the post-bedroom Ellen drooling guys know they'll never get to see in their lifetimes.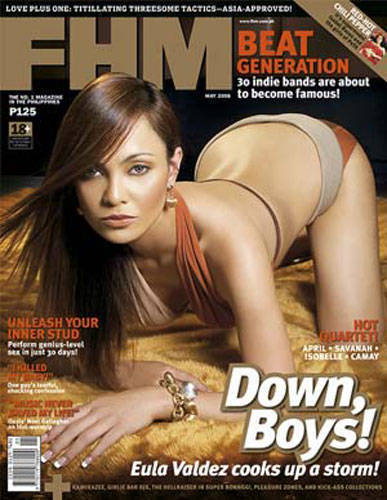 9. Eula Valdez, FHM, May 2006
Photographed by Xander Angeles
All hail the MILF-in-chief! Showing off her (amor) powers and representing all good momshells everywhere, Eula Valdes sexily got on all fours-on fur, no less-for this cover, and crawled her way to our hearts. And loins. Fun fact: Eula did this shoot when she was all of 38 years old. Funner fact: she did it again for a July 2011 FHM cover. Truly, forty is the new sexy...er, twenty.
ADVERTISEMENT - CONTINUE READING BELOW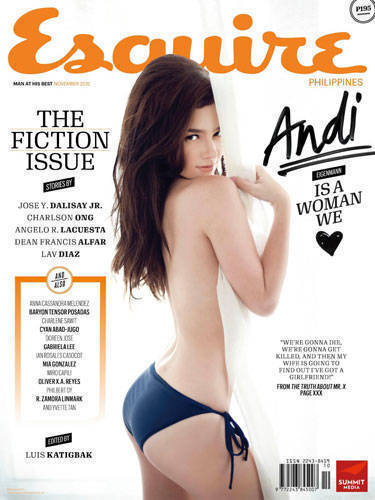 8. Andi Eigenmann, Esquire, November 2012
Photographed by BJ Pascual
More goodies from the ranks of MILF-dom. Talk about post-partum expression-you'd never have guessed that this girl was pregnant only a year prior. Dare we say that she's even sexier as a mom than as, uh, Agua Bendita? If the trailer for A Secret Affair wasn't enough to convince you that she's brought her sexy back (she even jokes about her cup size), then this cover should lay all your doubts to rest.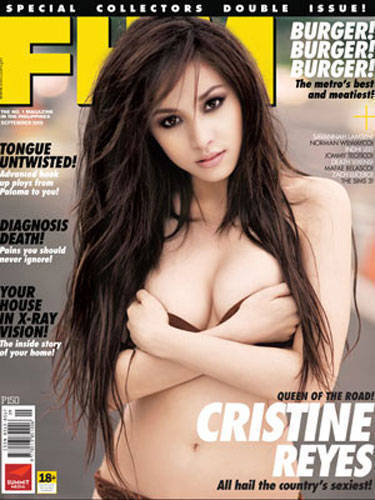 ADVERTISEMENT - CONTINUE READING BELOW
7. Cristine Reyes, FHM, September 2009
Photographed by Mark Nicdao
What's that, Ms. Reyes? You're about to lose your top? Sorry, we can't hear you over the roar of the cars passing the SCTEx-incidentally, the venue for this supremely sexy 2009 shoot. To go semi-topless in the middle of a public highway takes a pair of balls, which of course Cristine doesn't have. Instead, she's got a nice pair of...doe eyes, and this cover is all the better for them.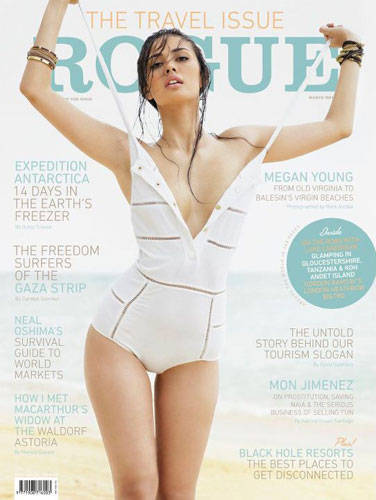 6. Megan Young, Rogue, March 2012
Photographed by Mark Nicdao
When you think of Megan Young, you usually think "Candy cover-girl sweet"...after this audacious cover, you will never doubt her smoking hotness ever again. She's practically holding you hostage with those sultry eyes. Will she let go of those stretchy lycra straps? Won't she? It's a tense stand-off. (Spoiler alert for those who haven't seen the inside: she does, and gamely gets down on a very lucky patch of sand without her top on.)
ADVERTISEMENT - CONTINUE READING BELOW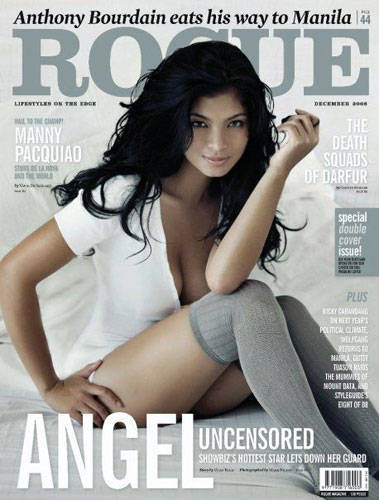 5. Angel Locsin, Rogue, December 2008
Photographed by Mark Nicdao
Another Marc Nicdao gig, and it won't be the last time you'll see his name on this list, either. Angel keeps it sexy and simple, stupids-just your standard knee-high socks and unable-to-contain-the-power-of-her-cleavage top. On a bed. The possibilities from there, Angel's sly smirk seems to say, are endless.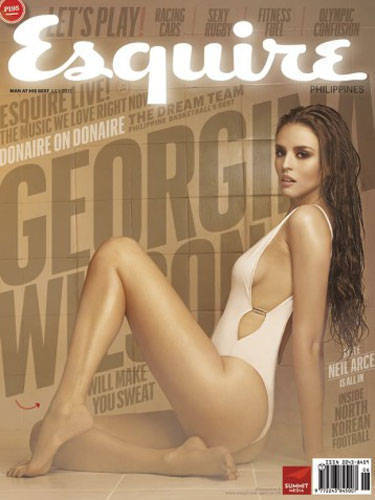 ADVERTISEMENT - CONTINUE READING BELOW
4. Georgina Wilson, Esquire, July 2012
Photographed by BJ Pascual
The languid look and porcelain skin work wonders, of course, but in this throat-drying, knee-weakening cover from last July's Esquire, Georgina knows how to work her best assets: her endless legs. In a pose that's almost architectural, they take center stage on the cover. From the tension in her raised foot to the triumphant peak of her knee, her legs, like Celine Dion's heart, seem to go on, and on. And on.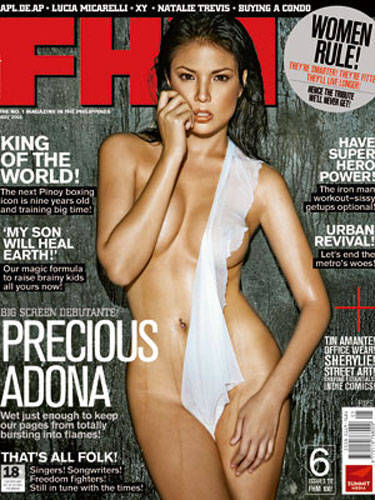 3. Precious Adona, FHM, May 2008
Photographed by Dr. Marlon Pecjo
Never has a simple strip of cloth so teased and tantalized than in this stunning photo. Perhaps the least-familiar name on this list, her "wet-look" cover debut wasn't just a sexy splash-it was a sexy divebomb. The morena beauty just kills it in this one, one of FHM's raciest covers to date. The best part about the cover was that it delivered on its promise...if anything, Precious Adona's interior photos are even more daring than the one you see on the front.
ADVERTISEMENT - CONTINUE READING BELOW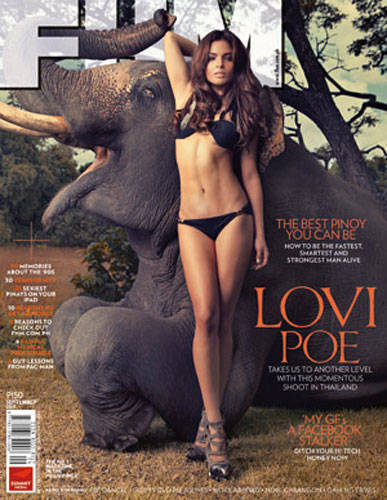 2. Lovi Poe, FHM, September 2011
Photographed by Mark Nicdao
It could be just us, but that elephant looks like he's enjoying this shoot a little too much. Hey, we would gladly volunteer our own wrinkled flab for Lovi to recline on, but something about that elephant just works, especially when contrasted with Lovi's skyscraper legs and her glorious, glorious abs. The FHM crew took advantage of their Thailand location to nail a cover that's the classiest, sexiest you can get when you have a pachyderm as a fashion accessory.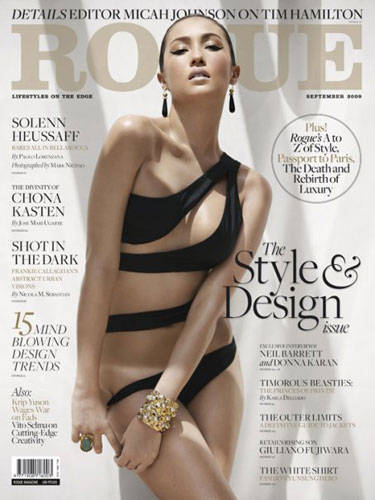 ADVERTISEMENT - CONTINUE READING BELOW
1. Solenn Heussaff, Rogue, September 2009
Photographed by Mark Nicdao
Before she was everywhere, Solenn Heussaff was on this Rogue cover, in a photo that's one panty-pull away from going nuclear. That sinuous, one-of-a-kind bikini (or as our gal friends tell us, a Charina Sarte maillot) leaves little to the imagination, but even your imagination doesn't need to do so much work: the swimsuit is practically melting off of Solenn's hotness. Us, too.
Share this story with your friends!
---
Help us make Spot.ph better!
Take the short survey
Load More Stories