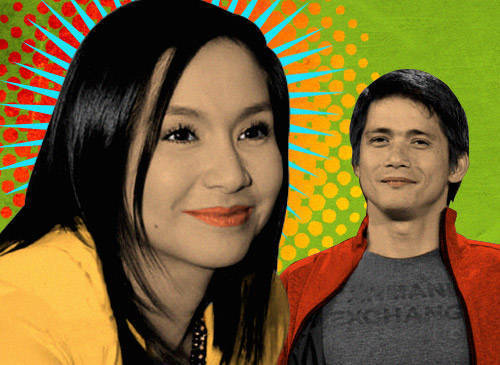 (SPOT.ph) When word broke out that Mariel Rodriguez-the 28-year-old wife of actor Robin Padilla, 43-was hinting at her jealousy over her husband's interaction with his Kailangan Ko'y Ikaw co-stars (Kris Aquino and Anne Curtis), it was all her own doing. She had expressed her feelings-albeit in a very subtle (some say passive-aggressive) way-via her Instagram account (@marieltpadilla). (It's worth noting that Kris is Robin's ex-girlfriend.)

It may be recalled that just recently, another showbiz wife, Sunshine Cruz, had also unceremoniously expressed her ire over her husband Cesar Montano's alleged relationship with his co-star. Sure, the Sunshine and Mariel situations were different, but people's minds had already been primed: Instagram is where showbiz wives tell all.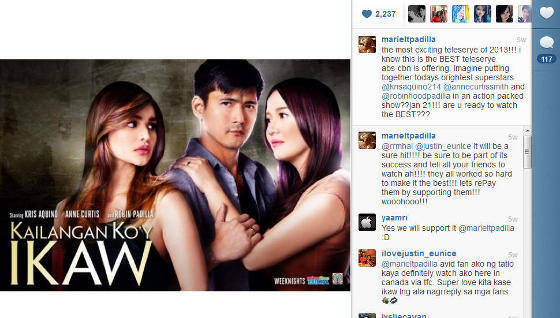 ADVERTISEMENT - CONTINUE READING BELOW
It's safe to say that on January 9, Mariel was still fine, as she posted a Kailangan Ko'y Ikaw poster and asked people to watch the show. She had written: "the most exciting teleserye of 2013!!! i know this is the BEST teleserye abs-cbn is offering. imagine putting together todays brightest superstars @krisaquino214 @annecurtissmith and @robinhoodpadilla in an action packed show??jan 21!!! are u ready to watch the BEST???"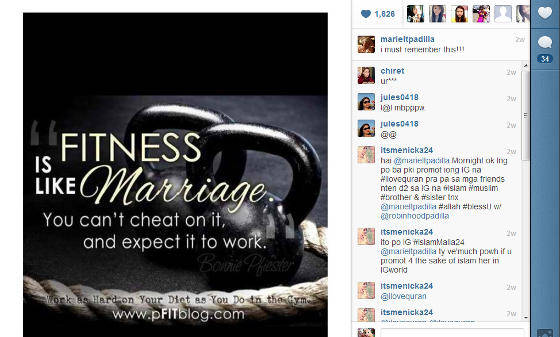 ADVERTISEMENT - CONTINUE READING BELOW
Recommended Videos
But, by January 29, Mariel shared an image with these words: "Fitness is like marriage. You can't cheat on it and expect it to work." On January 30, she shared yer another image that said, "A boy makes his girl jealous of other women. A true [gentleman] makes other women jealous of his girl."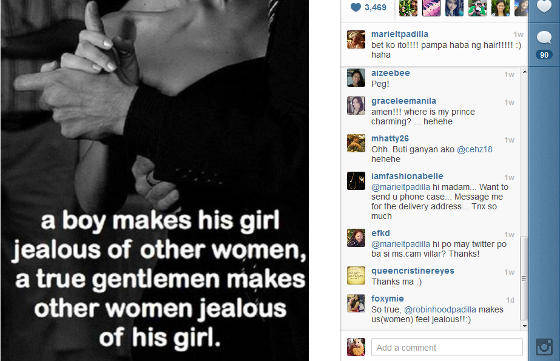 ADVERTISEMENT - CONTINUE READING BELOW
On February 5, Mariel all but admitted that the rumors that had been fueled by her initial Instagram posts were true when she shared a poster that read: "Of course I get jealous when they hug you, because in that moment they have my whole world in their arms." Tongues wagged even faster as it was right around this time that Robin's love scene with Kris was being publicized.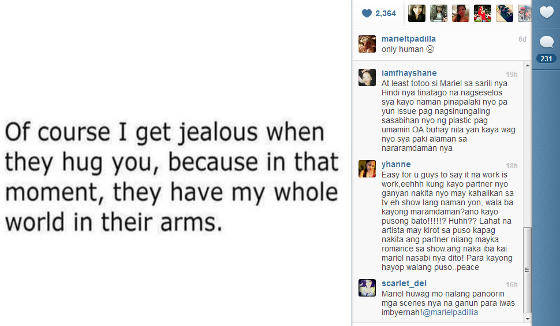 ADVERTISEMENT - CONTINUE READING BELOW
Mariel's February 6 post fanned the flames even more, as it said, "Flowers say 'I'm sorry.' Chanel says 'I've learned my lesson.'"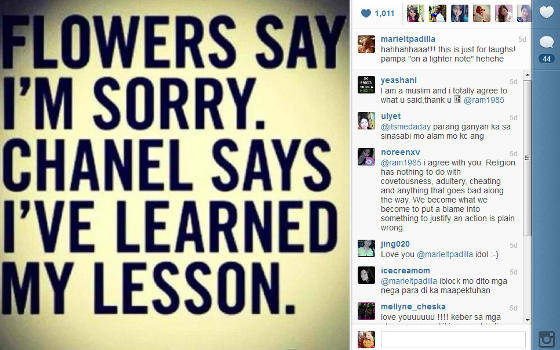 But, of course, Mariel's man proved to be the King of Grand Gestures when he paid her a surprise (that's what they said) visit on the set of  TV5's  Wowowillie-right in the middle of a show in progress, no less, on February 7. To be fair, he was talking to Mariel in the dressing room when a camera was sent to get a shot of him. He ended up joining Willie Revillame on stage, where he gave a "speech" about his current marital travails and slammed Mariel's so-called haters. He revealed that Mariel had actually given back her wedding ring to him. Then, when Mariel joined him in front of the cameras, Robin knelt before her as he put the ring on her finger once more. The expression on Mariel's face was priceless. She looked like she was overcome with emotion.
ADVERTISEMENT - CONTINUE READING BELOW
Right after Robin's Wowowillie appearance, Mariel retweeted an Instagram post of her Wowowillie co-host Camille Villar, which featured a photo of Mariel and Robin with the commentary: "Forget the Chanel, this is how it should be done." Later that same day, Mariel revealed on Twitter that she had also talked to Kris and that everything was OK.  A PEP report quoted their Twitter exchange (which Mariel had also re-tweeted): "I'm so happy we talked. Be happy forever okay? RT @marieltpadilla: thank you very very much ate kris!!!! :)" Mariel also declared: "I thank ate kris for being so patient, broad minded, mature and a true ate to me. Thank you very much!☺ I love you ate kris!!!"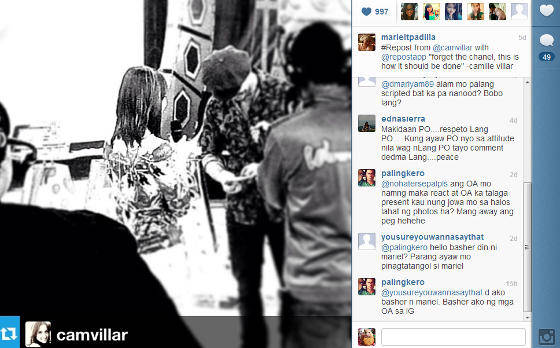 ADVERTISEMENT - CONTINUE READING BELOW
On her Instagram account, Mariel then shared photos of her and Robin in a much happier mood. She also wrote this caption: "i miss you so much @robinhoodpadilla sorry for being such a brat!"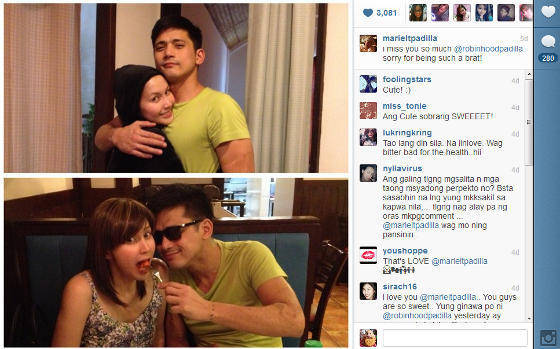 She then also shared a his-and-hers T-shirt set given to them by fans. Yes, friends, they caused all that fuss and they got T-shirts to prove it.
ADVERTISEMENT - CONTINUE READING BELOW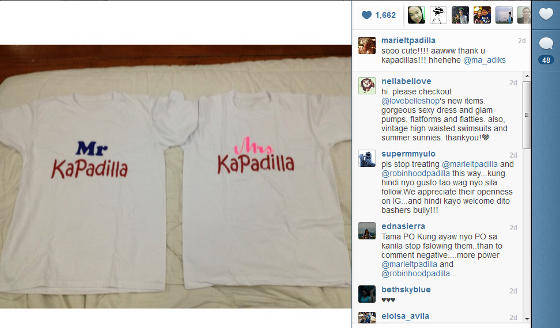 So, what did we get from the hullabalo0? This: "Rumors may be spawned on Instagram, but apologies that get results are best done in person, preferably live on national TV-but not necessarily with Willie Revillame in attendance." In other words, move along, folks, the show is over...at least, until the next showbiz wife meltdown.
ADVERTISEMENT - CONTINUE READING BELOW
Art by Warren Espejo, with photos from PEP
Share this story with your friends!
---
Help us make Spot.ph better!
Take the short survey
Load More Stories