Papa Benny: A Funny Farewell from the Internet
We pick the funniest Pope Benedict memes from the virtual world
(SPOT.ph) On February 28, 2013, Pope Benedict XVI will return to being just regular Joe Ratzinger. The news shocked the world but we silently nodded in acceptance as he cites his age and health as reasons for handing in his two weeks' notice.
Looks like the Internet feels for "Papa Benny" and would like to start helping him in his quest to de-stress and live healthy. We've compiled a care package of humor and joy-made up of our favorites among the funniest memes we've found online-to keep him company in his cloistered days. There's nothing like a good laugh to cleanse the body, mind, and soul.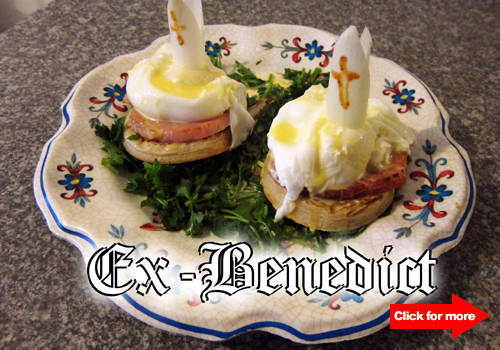 ADVERTISEMENT - CONTINUE READING BELOW
Celebrating eight years of fun puns and sith lord references. Click for more!
Note: The photos featured in this slideshow were all uploaded online-via Facebook, Tumblr, Twitter, blogs, and other such sites-by various users. The altered images or photos were likewise sourced by the users themselves. SPOT.ph does not claim ownership of any of the said images
Recommended Videos
Load More Stories