MOVIE REVIEW: Lincoln
Paul Daza gives <em> Lincoln </em> a perfect score! Do you agree?
(SPOT.ph) January, 1865. As the Civil War ravages the United States, its 16th president, Abraham Lincoln (Daniel Day-Lewis), works to secure the passage of the divisive 13th Amendment to the U.S. Constitution, a measure aimed at abolishing slavery.
OSCAR WINS: Best Actor, Daniel Day-Lewis; Best Production Design, Rick Carter
PLUSES

In real estate, it's said that the three most important factors to consider are location, location, and location. Similarly, when talking about the three best reasons to see Lincoln, I'd say these are Daniel Day-Lewis, Daniel Day-Lewis, and Daniel Day-Lewis in the title role. His Oscar-winning portrayal of the historic and history-making statesman is so effortlessly convincing that it forces one to use clichés: Yes, DDL is so  mesmerizing as Lincoln that you never see the actor onscreen, but Abraham Lincoln himself. Producer/director Steven Spielberg has said that he didn't want to see Lincoln the monument in his film, but Lincoln the MAN. How fortunate we all are then that Day-Lewis accepted the role and delivered a portrayal of luminous humanity that invites multiple viewings. But as Day-Lewis himself has said, his portrayal owes as much to Tony Kushner's rich, Oscar-nominated screenplay as it does to Steven Spielberg's muted, Oscar-nominated direction. Among the many facets of Lincoln that Day-Lewis, Kushner, and Spielberg polished to perfection in their riveting historical drama are the following: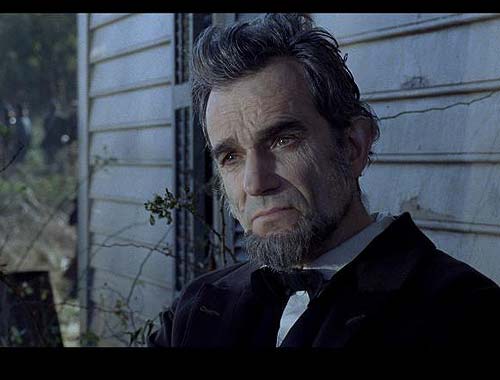 ADVERTISEMENT - CONTINUE READING BELOW
Abraham Lincoln, the father. Yes, there are predictable scenes where Day-Lewis plays the "doting daddy" to the hilt, reading to his little boy and letting him play in the office even when dad is working. But we also see his darker side in the film. The scene where he slaps his son Robbie (Joseph Gordon-Levitt) hard on the face during a disagreement is arguably the film's most shocking moment.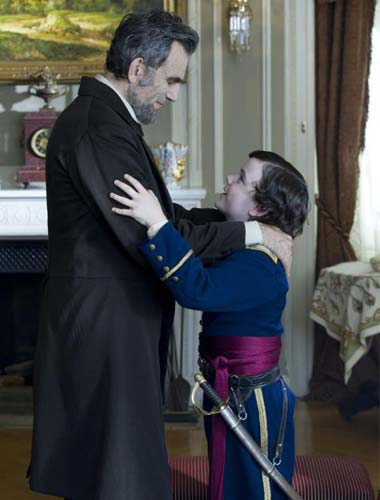 CONTINUE READING BELOW
Recommended Videos
Lincoln, the husband. Maybe only a handful of US history buffs are aware that the president's marriage to first lady Mary Todd Lincoln (Sally Field) had a soap operatic quality triggered partly by the death of their 11-year-old son, Willie. Who knew that the subsequent depression it triggered in her almost drove her husband to put her in a mental hospital? And so, the scenes where Oscar winner Day-Lewis and the Oscar-nominated Field share as the first couple crackle with complexity and poignancy, leaving viewers wanting more.
ADVERTISEMENT - CONTINUE READING BELOW
Lincoln, the astute politician. As Lincoln shows, Abe Lincoln was hardly the straight and incorruptible idealist many of us thought he was. While it presents him as an approachable president who actually made time to listen to his constituents' problems, he's also shown as a cunning statesman who knew how to play the game of politics, one who wasn't above resorting to bribery and other backdoor tactics to get what he wanted. That "honest Abe" deliberately delayed negotiations to end the Civil War and lied to the House of Representatives to aid the passage of the 13th amendment is one of the film's more fascinating revelations. (It also makes me believe that somewhere out there is a brilliant film waiting to be made about how our lawmakers got the RH bill passed.)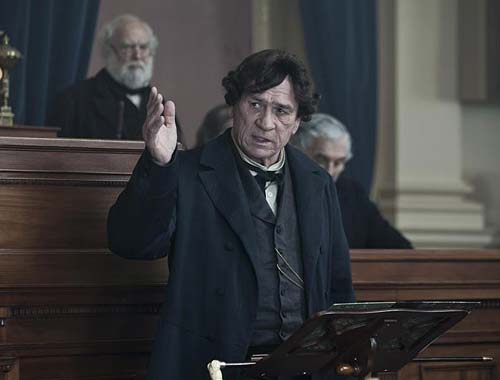 Tommy Lee Jones as Thaddeus Stevens. Thanks to the Oscar-nominated Jones' portrayal of the cantankerous and sarcastic abolitionist, Thaddeus Stevens becomes, after Abraham Lincoln, the historic figure you'll most want to learn more about after watching Lincoln. For a lesser movie, it would be enough that Jones' comically entertaining insults in the sequences set in the House of Representatives would keep the audience awake. But Lincoln is not a lesser movie, and the genius of Tony Kushner's script is that it makes you think that Stevens and his insults are there only to make viewers laugh, when in fact he and they serve a far more important function in the plot.


ADVERTISEMENT - CONTINUE READING BELOW
MINUSES
Steven Spielberg holding back on the visual flourishes. Perhaps because he didn't want pretty shots (such as those that were displayed abundantly in 2011's War Horse) to overwhelm the eloquence of Tony Kushner's screenplay and his actors' performances, director Steven Spielberg may have decided to keep his visually proficient imagination in check this time. And so, Lincoln is probably the most cinematically static of Spielberg's films, the camera hardly moving and giving many sequences the look of stately tableaus. Only in a sequence where Lincoln is dreaming and another where dozens of amputated body parts are thrown into a ditch do we get a glimpse of the Spielberg whose every film provides at least one shot or sequence that we'll never forget.
The corny use of a child in a crucial sequence. There's an important scene in Lincoln where a child's reaction to terrible news serves as a substitute for an incident that happens offscreen. I don't know if the event involving the child actually happened, but the way it's played by the screaming little boy in the scene is the only instance in Lincoln where a performance doesn't ring true.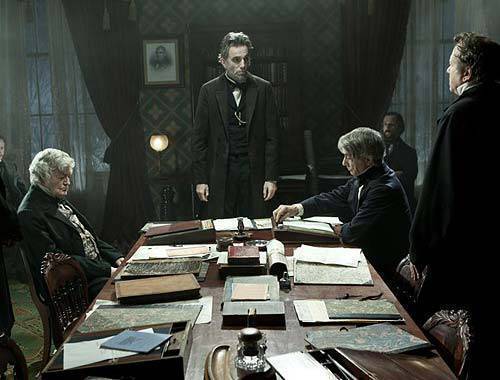 ADVERTISEMENT - CONTINUE READING BELOW
IN BRIEF: Magnificently acted and provocatively scripted, Lincoln is captivating and riveting from start to finish. Who knew that a film depicting a bunch of politicians talking and debating on the passage of an amendment could be so thrilling and fascinating?
Rating: 5 out of 5 spots •••••


Share this story with your friends!
---
Help us make Spot.ph better!
Take the short survey
Load More Stories