SPOT.ph's Streetsmart Guide: Job-Hunting Basics for New Grads
Say goodbye to self-sabotage! We'll help you get a few inches closer to that dream job!
(SPOT.ph) Look at you, all graduated and ready to get paid for being the brilliant star you are! Keep that confidence up while you're out there, standing in a long line of people getting NBI clearances and SSS numbers. If you'll allow us to translate that, it means that there are a lot of people wanting to get out of that joblessness you hear about so often in the evening news.
Yes, it's a competition but sometimes, the edge you need is just mastering the basics. Here are few "common sense" tips that so many overlook in their quest for employment.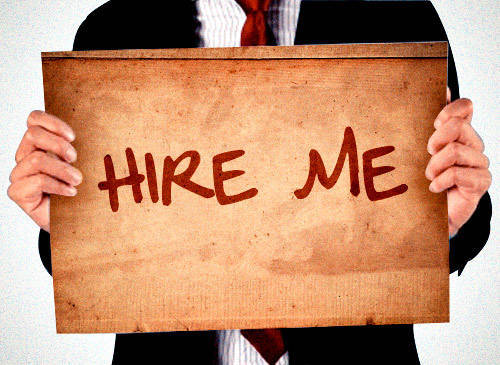 GROOM YOUR "SELF"
Employment horror story: There's an opening in your dream company! You answer their ad and email your resumé via your "deaddread_13" Gmail account. You patiently wait for their reply. A month goes by. Followed by five more.
Exorcism guide:
Create a formal email address
Make a proper resum

é

Prepare a reference list
Clean up your social networking accounts
ADVERTISEMENT - CONTINUE READING BELOW
What you need to know: People will judge you. We firmly believe that all people deserve respect as we are all the same particles underneath but until the day comes when all resources are unlimited, the human race will develop interesting ways to limit the people who can get to them.
At the top of that list are people who you can deal with on a day to day basis. Personality and quirk is all well and good but when you have a business to run, you want to be able to count on people to not have nervous breakdowns at crucial moments. This means that you have to convince people that you are reliable and dependable, which all starts with knowing that you're living on the same planet. Drop the sci-fi and fantasy references on your email address and create a formal one. Use your actual name. Your prospective employer doesn't want to work with "Sasha Fiercer."
CONTINUE READING BELOW
Recommended Videos
If or when they do click the email you sent and download your attached resumé, make sure you gave them reason to read it. Do away with the mess of fonts, go for clean and concise. Proper resumé writing is an acquired skill and if it proves to be too overwhelming, ask for help from Google, from a book, or from a friend.
And speaking of friends, the HR department will look for at least three people they can call to make sure that you're a pretty decent human being. Make a list of people you know that can vouch for your integrity and alert them that you want to use them as references. You'll have more to fret about later on, like getting SSS and TIN numbers, but it all begins with getting yourself together.
ADVERTISEMENT - CONTINUE READING BELOW
With all that in mind, the last stop is cleaning up your social networking accounts. They will Google you and your Facebook profile picture will be the first thing they probably see. If you don't have one, good on you! But for the rest of the population, make sure you look sane and sober.
COVERING THE BASICS
Employment horror story: You get a call from HR, asking you to stop by the office. You find yourself on the couch, waiting for someone to attend to you and they arrive. They ask for two copies of your resumé. You only have one.
Exorcism guide:
Google the office location and arrive early
Bring IDs
Keep your files at hand in a neat folder
Bring more than one copy of your resum

é
What you need to know: Being prepared always pays off. Imagine how much less agonizing 127 Hours could have been if James Franco had his Swiss Knife (or a mobile phone and a bunch of other tools). The same rules apply when you're going around the metro, doing your best to show folks in collars how great you are.
Obviously, you should always bring more than one copy of your resumé. But before that, invest in a good messenger bag, large enough to fit a plastic envelope or folder in which you can snuggly slip your papers. You'll look much more composed with a free hand to extend for a friendly shake.
If you need to stop by your potential office, bring IDs with you. How bad would your day be if you were all suited up for the occasion with all the files with you and you missed the chance because they wouldn't let you inside the building?
ADVERTISEMENT - CONTINUE READING BELOW
We're going to guess that it wouldn't be as bad if you had your IDs with you and all the files and you missed your chance because you're late. Punctuality is a highly underrated value here in our dear country but when you're looking for a job, arrive early. To do this, check the location of wherever it is that you need to go. The Internet is right there. Use it wisely.
PRE-INTERVIEW JITTER BUSTERS
Employment horror story: You're having your interview for corporate employment! Yeah! You get asked the question, "Where do you see yourself in five years?" and you answer with, "I hope I'm running my own restaurant by then."
Exorcism guide:
Google the company
Familiarize yourself with the job
There's no shame in it: PRACTICE
Suit up!
What you need to know: Companies are like traditional blushing brides, they like hearing promises of forever. Imagine yourself trying to get together with someone. If you're blatantly saying that all you want to do is get in their pants, what's the likelihood that they'll actually let you in?
The first thing that you need to do to impress the right people is to know a thing or two about the company you want to get into. We'll refer you back to Google because it's an incredibly handy tool that can be used for the greater good. It'll make answering questions like "Why do you want to work here?" much easier because you can say that you like their history or you like what they stand for and watch them smile and nod. Take this as a cue to smile back.
ADVERTISEMENT - CONTINUE READING BELOW
More important than that, it'll be very handy to know more than two things about the job you want to be doing. Yes, companies get a bad reputation for turning people into mindless corporate slaves but that's only if you apply for a job you don't like in the first place. Read up on the job description and don't expect to be doing a lot of writing if the title says "technical editor." They will ask you why you want the job and it's quite important that you answer that one for yourself first.
Now, don't be daunted. Just practice. There's no shame in it. The interviewers might throw some unusual questions but at least, you'll be calm and collected when they ask you industry standards like "What are your weaknesses?" or "Why should we hire you?"
Aim to sound confident, not rehearsed. It's much easier to talk when you know what you want to say. Personalize your answer and don't be afraid to be witty to entertain the interviewers a little with answers like "In five years, I hope I'm still here, with better skills and perhaps a better position." or "This job will turn my obsessive-compulsive tendencies into something productive instead of just annoying. I'm organized to fault!" Give them something to remember but hopefully, it's not your chest area.
We're not being sexist. This goes out to the male species as well because very low v-neck shirts are a disturbing sight. The aim is to dazzle them with your skills, not with your outfit. A good rule of thumb is dress for the job you want, which means unless you want to be a Las Vegas entertainer, leave the glitz at home.
ADVERTISEMENT - CONTINUE READING BELOW
For a more detailed guide, check out Jobstreet.com's Jumpstart Your Career: The Handbook to Finding Your Dream Job available in all bookstores and newsstands nationwide for P195.
Share this story with your friends!
---
Help us make Spot.ph better!
Take the short survey
Load More Stories