Hot on Spot: 10 Things You Must Know About the Sabah Incident
We know it's complicated, but we tried to make it simple anyway.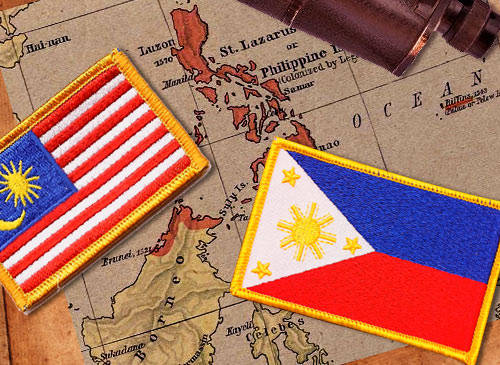 (SPOT.ph) In February, when news broke out that 75-year-old Jamalul Kiram III, the Sultan of Sulu, was more forcefully reviving his claim on Sabah, many of us didn't know what the heck was going on. Soon, hundreds of Kiram's relatives and followers were at the coastal village of Lahad Datu in Sabah, ready to fight to death to stake their claim. (Kiram stayed behind as he has a kidney ailment and needs to undergo dialysis twice a week.) Then again, perhaps, one could hardly blame them for thinking that.
ADVERTISEMENT - CONTINUE READING BELOW
Journalist Raissa Robles reveals in her article, "Sultan of Sulu Jamalul Kiram III continues to fight for Sabah," that the Malaysian embassy in Manila has continued to deliver (an annual) payment of 5,300 ringgit (to the Sultan of Sulu)." Still, the Malaysian government now insists that "that the residents of Sabah had exercised their right of self-determination when they voted to join the Malaysian federation in 1963" so they didn't get why Kiram was insisting on taking back Sabah. Then again, nobody has really explained why they're still paying him rent. In fact, Robles quoted Kiram, who had directed this question to President Noynoy Aquino: "Mr. President, what more proof do you want us to show that Sabah is ours? By the mere fact that Malaysia is paying us annually in the amount of 5,300 Malaysian ringgit, is it not enough?" (Note: Robles pointed out, though, that due to the meddling of a politician, Kiram also has to deal with the fact that there are many other claimants of the Sultan of Sulu title. It's a whole other story so just click the link to know more about it.)
ADVERTISEMENT - CONTINUE READING BELOW
As of the afternoon of March 5, 2013, reports say that the Sabah standoff-between Kiram's followers and the members of the Malaysian Royal Police-has left 27 dead (19 of them were Kiram's followers). It's being tagged as Malaysia's worst security crisis. In Manila, protesters gathered in front of the Malaysian Embassy in Makati. The issue, of course, still hasn't been resolved.
In an attempt to shed some light on this complex matter, we listed 10 things you must now about the Sabah incident. Please remember that this "cheat sheet" only  provides "skeletal" data about the subject, enough (we hope) to get you started should you decide to do further research on it. 

1. Sabah was a gift from another sultan. In 1704, the Sultan of Brunei ceded the area to the Sultan of Sulu for helping him quash a rebellion. There are other articles that claim it was done in 1658 but we chose to cite the year that Senator Jovito Salonga also cited in his March 1963 speech on the Philippines' North Borneo (Sabah) claim.
ADVERTISEMENT - CONTINUE READING BELOW
2. It was first rented out to "an Austrian adventurer" in 1878. Salonga revealed in his speech, "In 1878, a keen Austrian adventurer, by the name of Baron de Overbeck, having known that the Sultan of Sulu was facing a life-and-death struggle with the Spanish forces in the Sulu Archipelago, went to Sulu, took advantage of the situation and persuaded the Sultan of Sulu to lease to him, in consideration of a yearly rental of Malayan $5,000, the territory now in question." (Note: Salonga's speech was delievered in 1963 so the term used for the rental reflects that era.)
3. It was turned over to a British guy. Salonga explained that "Overbeck later sold out all his rights under the contract to Alfred Dent, an English merchant, who established a provisional association and later a Company, known as the British North Borneo Company, which assumed all the rights and obligations under the 1878 contract." Put simply, the British North Borneo Company became Sabah's administrator.
ADVERTISEMENT - CONTINUE READING BELOW
4. Things began to get confusing in 1881. Salonga explained that in 1881, the British North Borneo Company was awarded a Royal Charter. "A protest against the grant of the charter was lodged by the Spanish and the Dutch Governments and in reply, the British Government clarified its position and stated in unmistakable language that 'sovereignty remains with the Sultan of Sulu' and that the Company was merely an administering authority," said Salonga.
5. It got "lost" in 1946. Salonga pointed out: "In 1946, the British North Borneo Company transferred all its rights and obligations to the British Crown. The Crown, on July 10, 1946 - just six days after Philippine independence-asserted full sovereign rights over North Borneo, as of that date."
Recommended Videos
Load More Stories