Movie Review: The Incredible Burt Wonderstone
Just how magical can a movie about magicians reinventing themselves be?
(SPOT.ph) This comedy is about illusionist Burt Wonderstone (Steve Carell) and partner Anton Marvelton (Steve Buscemi), who have been entertaining audiences at their Las Vegas Strip theater since the 90s. Lately, however, attendance has been dwindling. The pair's sagging popularity is partly due to the rise of street magician Steve Gray (Jim Carrey), whose painful, self-mutilating stunts are attracting the viewers Burt and Anton need in order to stay alive in the Vegas entertainment circuit. Burt and Anton are given an ultimatum by their boss, Doug Munny (James Gandolfini): either come up with a sensational new act or retire to showbiz heaven.
PLUSES

The "magical" subject matter. Thanks to Will Ferrell, comedy fans have been treated to occupation-centered comedies like Blades of Glory (figure skaters), Talladega Nights (NASCAR drivers), Semi-Pro (basketball players), and Anchorman (newscasters). With The Incredible Burt Wonderstone-which doesn't star Will Ferrell (more on this later)- a workplace comedy has trained its focus on a magical duo a la Penn & Teller and Siegfried & Roy, whose bread and butter is to make an audience gasp in amazement with a flick of the wrist and smoke and mirrors. And so, if you've ever wondered what life is like offstage for these showmen when they're not making volunteers or themselves disappear, this movie will give you some idea.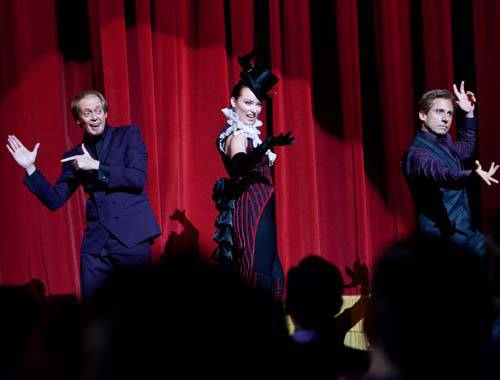 ADVERTISEMENT - CONTINUE READING BELOW
The Las Vegas Strip setting. Hand in hand with the movie's humorous depiction of an illusionist's life away from the spotlight is the story's it-can-only-happen-in-Vegas vibe, where competition for a paying audience's dollars is apparently as cutthroat as the tv networks' fierce battle for ratings. The movie tells us that when show business is good, the Las Vegas Strip's most prized performers are allowed to live in cavernous, gold-plated hotel suites. But once they lose the paying public's love, they're likely to end up in a retirement home for showbiz has-beens.

Jim Carrey spoofing David Blaine. As in-your-face messiah of street magic Steve Gray, Jim Carrey hasn't been this energized by a role in years. Looking like a blonde Jesus while projecting the Jackass posse's we'll-do-anything-to-disgust attitude, he's the movie's most aggressive and funniest trump card. Be warned though, that the Incredible Burt Wonderstone's  PG-13 rating is due primarily to the outrageous stunts Carrey performs as Gray, which includes mutilating his cheeks, drilling his skull, and lying down on burning coals. Kids and grown-ups, DO NOT try any of these stunts at home!


CONTINUE READING BELOW
Recommended Videos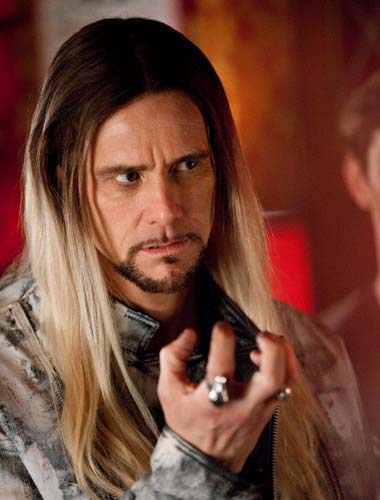 ADVERTISEMENT - CONTINUE READING BELOW
The Hangman trick. Designed by peerless illusionist David Copperfield (he's the guy who made the Statue of Liberty disappear in the 90s), the Hangman illusion which Burt and Anton perform in the movie is the only instance in Burt Wonderstone where something truly magical happens.     

MINUSES

Steve Carell's languid, listless portrayal. Playing a bored magician who's been performing tricks for decades, the usually delightful Carell turns in a dull, uninspired portrayal for the first time in his career. Thirty minutes into the film, when it was clear that Carell wasn't going to get any better, I began wishing that it was Will Ferrell who had been cast as Wonderstone. How much funnier Ferrell would have been in the scene where Wonderstone tells a female fan that he's ready to have sex with her. Come to think of it, even the Tom Cruise who was one of the bright spots in Rock of Ages would have been better in the scene than Carell, who's downright boring as a magician who thinks he's God's gift to women.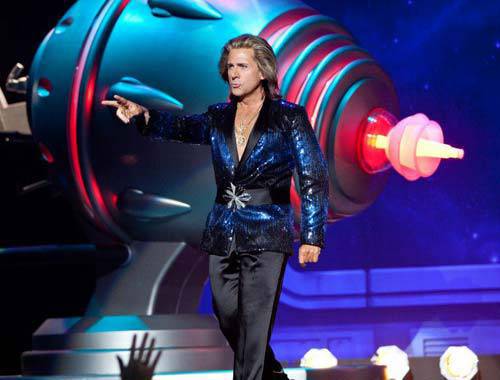 ADVERTISEMENT - CONTINUE READING BELOW
The mean-spirited final "illusion." When Anton and Burt talk about the magic trick that will restore their popularity, I laughed out loud at the audacity of the outrageous scheme. When the movie showed how Burt and Anton actually got their magic-starved audience from point A to point B for the trick, however, I stopped laughing.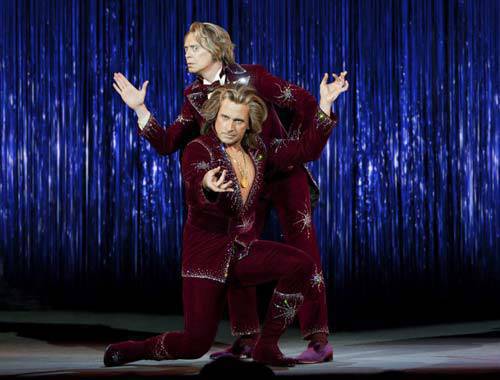 IN BRIEF: There's nothing incredible about The Incredible Burt Wonderstone, nor is there much magic in this movie about magicians who want to reinvent themselves for a more demanding audience. The Pixar short Presto (the one about the magician and his carrot-hungry rabbit) had more magic, charm, whimsy and hilarity in its 8 minutes than Burt Wonderstone's 100 minutes.  

Rating: 2½ out of 5 spots


---
Help us make Spot.ph better!
Take the short survey
Load More Stories