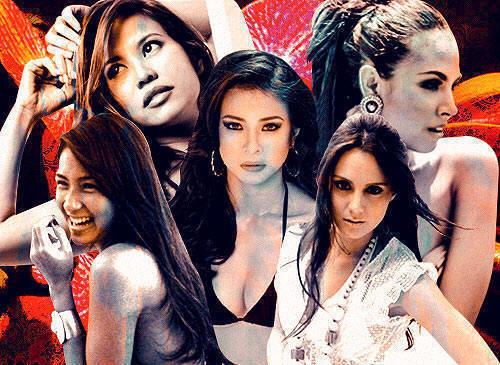 (SPOT.ph) Just like a well-chosen James Brown tune can set the mood for a night of sweet, sweet love, we shall also play a song to set the mood for this article.
"Stacy's Mom" by Fountains of Wayne
It's that time of the year again when SPOT.ph pays tribute to mothers in the best way we know how: by coming up with a list of the hottest celeb MILFs. While this list has its tongue firmly lodged in its cheek-we are well aware that the 'F' in MILF is not exactly the most classy compliment-we do salute these women who brought beautiful children into the world and still stayed damned beautiful. From the bottom of our hearts, we want all women to know: as every higad blooms into a butterfly, so can every woman become a MILF.
Click here to read our list of Top 10 MILFs for 2011 and Top 10 MILFs for 2012.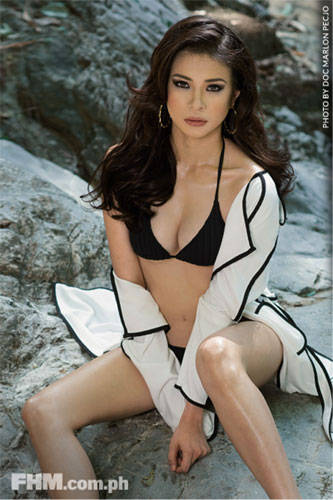 ADVERTISEMENT - CONTINUE READING BELOW
Photo by Doc Marlon Pecjo for FHM
10. LJ Reyes
Hot Mom Asset: Va-va-voom figure
She is a mom to a two-year-old son by actor Paulo Avelino, and she also recently played a mom in Aso ni San Roque. In both of these roles, LJ is quite a package, and she's definitely not shy about her baby-making abilities. "Mas expressive [ako]," she says in an interview about her bed skills with lad magazine FHM. "Mas vocal." Good to know, LJ. Good to know.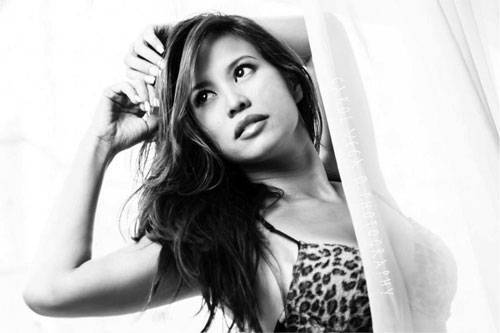 Photo from her Facebook page
9. Andrea del Rosario
Hot Mom Asset: Untarnished hotness
There's nothing formerly sexy about this former sexy star, as her fully nude pictorial in FHM's January 2013 issue proved. Her dusky skin and lithe body still enchants, years after her Lupe: A Seaman's Wife days. Right now, she's the mother of Beatrice, who is turning three years old this year.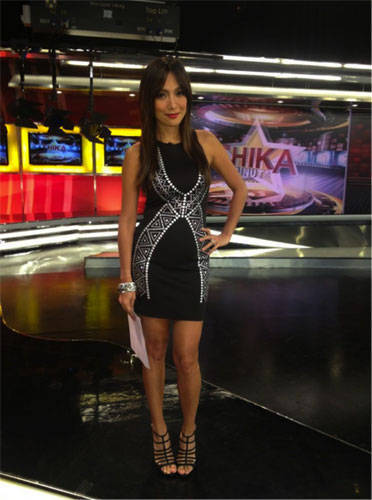 ADVERTISEMENT - CONTINUE READING BELOW
Photo from her Twitter page
8. Pia Guanio
Hot Mom Asset: Tasty morena-ness
A long, long time ago, on radio waves far far away, Pia was our angel, chirpily updating us on the traffic situation from her perch onboard a helicopter. Since then, she's survived a Vic Sotto dalliance, gotten herself hitched, and given birth to a daugher, but she's still as celestial as ever...though please stop us if we feel the urge to get a little devilish around her presence.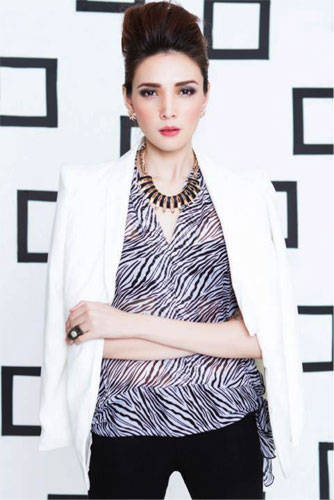 Photo from her Facebook page
7. Stephanie Retuya
Hot Mom Asset: Lusciously lean figure
When your mom is one of the region's most promising models, then you know you've got some good genes...and they don't come better than in the ridiculously slim figure of Stephanie Retuya. She interrupted her budding career in modeling to become a single mom, but just six months after giving birth, she came back hotter than ever, finishing as a runner-up in the modeling reality show Asia's Next Top Model.
ADVERTISEMENT - CONTINUE READING BELOW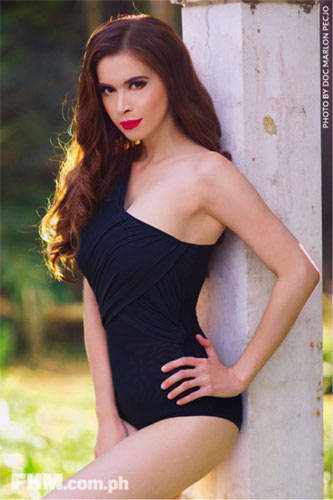 Photo by Doc Marlon Pecjo for FHM
6. Sunshine Cruz
Hot Mom Asset: Buttermilk skin...and sudden availability
When Sunshine Cruz gave up the ghost on her marriage with Cesar Montano-but not without taking a few broadsides at rumored other woman Krista Miller-a whole generation of hot-blooded males who grew up on her sexy roles suddenly perked up and paid attention. And who wouldn't? Despite three kids and a marriage of 13 years, Sunshine is still looking mighty fine. (Yeah, like we had a chance. But still, guys can dream, right?)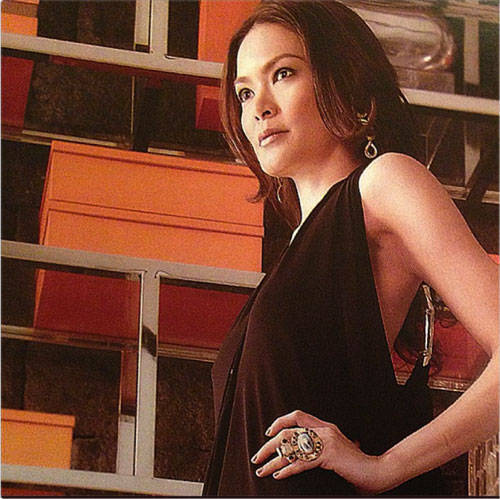 ADVERTISEMENT - CONTINUE READING BELOW
Photo from her Instagram page
5. Apples Aberin
Hot Mom Asset: Steely looks
From ramp model to corporate maven, the current PR head of Unilever Personal Care has still kept the svelte good looks of her supermodeling days. She's still so slim, in fact, that she revealed to Bianca Gonzalez that she shares clothes with her 21-year-old daughter. If that's not a boast worthy of a true-blue MILF, then we don't know what is.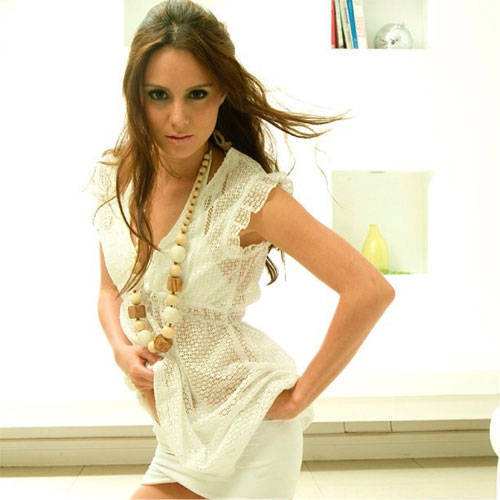 Photo by Xander Angeles, posted on her Instagram page
4. Cheska Garcia
Hot Mom Asset: Sweetness personified
Former Ang TV star, sister to one of the biggest katsupoy heartthrobs, and one-half of a ridiculously good-looking (and long-running) couple-Cheska Garcia is, like certain North American plants, eternally blooming. It's not the '90s anymore, but that fresh mestiza face will never go out of style. Three kids in, and she's still as crush-able as she was on the set of Gimik.
ADVERTISEMENT - CONTINUE READING BELOW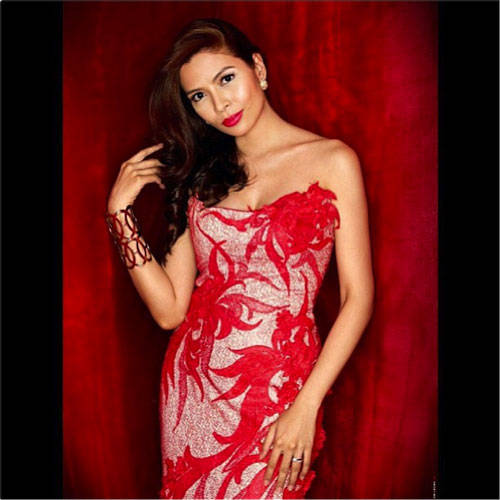 Photo by Tim and Miguel de Leon for the PMAP 25th Anniversary exhibit
3. Rissa Mananquil
Hot Mom Asset: Megawatt smile
Gorgeous columnist and hardworking mom Rissa Mananquil-Trillo last month posed for a women's magazine in honest-to-goodness MILF style: in a red bikini, while holding her baby. Whether it's a bikini-and-baby ensemble or a party-circuit cocktail gown, Rissa Mananquil always manages to look gorgeously elegant, with mom-fidence practically oozing out of every sexy pore. But it's that girl-next-door smile that always gets us.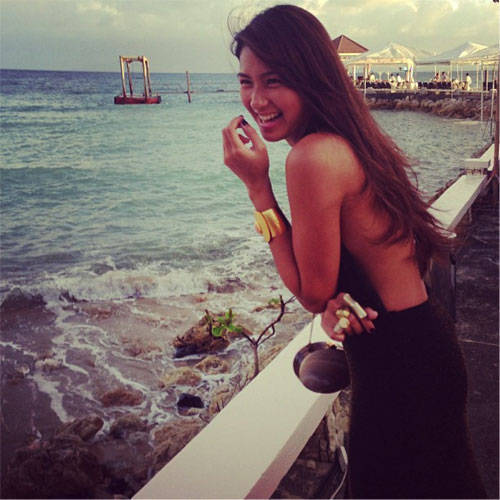 ADVERTISEMENT - CONTINUE READING BELOW
Photo from her Instagram page
2. Mika Lagdameo
Hot Mom Asset: Those bewitching eyes
Model-entrepreneur-stylist Mika Lagdameo is most famous for being a Pond's girl, but it seems that she prefers to live her life out of the limelight. Her alluring features are enough to turn heads, but what seems to make her truly attractive is her very down-to-earth demeanor as she juggles two kids and multiple jobs. Still, even the most determined low-key lifestyle is not enough to hide true hotness.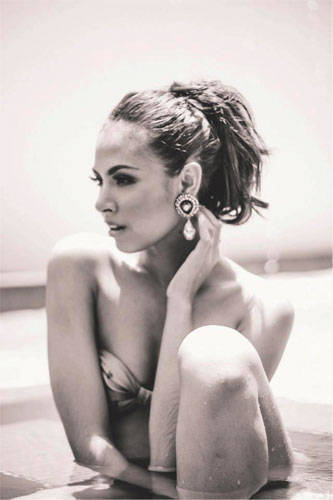 Photo from haute-affair.com for Ava.ph
1. Maggie Wilson
Hot Mom Asset: Unbridled sexiness
Maggie Wilson is our pick for the hottest mom of 2013, and a random Google image search is enough reason why. We last featured her in SPOT.ph for her steamy pre-nup video with then-fiancee Victor Consunji. It's good to know that that kind of passion has borne fruit: she just gave birth to their firstborn last year. We don't expect that motherhood would put any sort of damper on the model-slash-swimsuit designer's outspoken hotness, though. That just wouldn't be her style.
ADVERTISEMENT - CONTINUE READING BELOW
Share this story with your friends!
---
Help us make Spot.ph better!
Take the short survey
Load More Stories