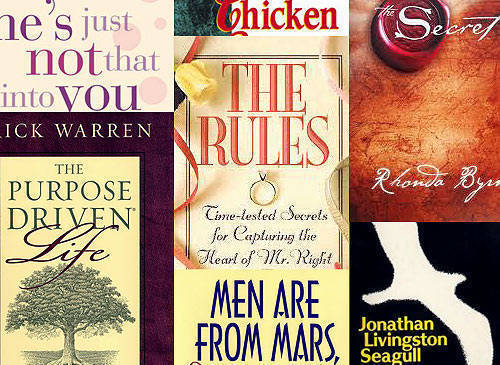 (SPOT.ph) Summer is infamous for the overwhelmingly warm temperature but it's also that time of year where you have a surplus of hours to reflect on your life. Once, we were all wide-eyed wanderers desperately trying to find the meaning of life, love, and...well, that was it. At least, we thought that was it since our shelves were lined with books whose spine labels speak of a befuddled mind yearning for guidance. Now that we're a little older, we're not sure who wasn't thinking clearly: the author or the reader? Both?
While The Happiness Project seems fresh and dandy, we found ourselves dusting off these titles to see just how much help we've given ourselves since we passionately devoured pages and pages of "wisdom." End your summer with this reading list and we guarantee that you won't be the same (in what way, we can't say) once the contents of these books get ingrained in your system.
Which ones did you read, and did we miss anything that you would recommend? Tell us in the comments!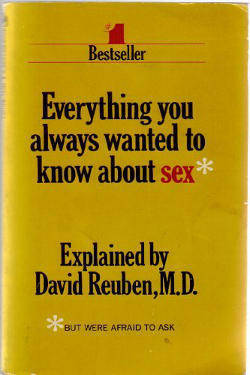 ADVERTISEMENT - CONTINUE READING BELOW
10. Everything You Always Wanted to Know About Sex (But Were Afraid to Ask) by Dr. David Reuben, M.D.

What it's about: Published in 1969, this book served as the bible of sex information for the era's curious young and not-so-young adults. In an era when the Internet was not yet available, this was the coveted resource material. It's a Q&A format of sex-related queries and Dr. Reuben's non-judgemental replies. The book became so iconic that Woody Allen filmed a 1972 parody of the same title.
May be best for: People who think swallowing a bar of soap will get rid of STDs.
Our recommendation: Let's face it, most Pinoys are still very conservative. Consider being discreet if you're going to read this book in public.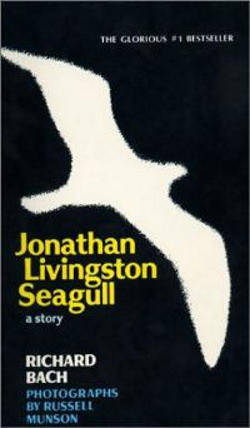 9. Jonathan Livingston Seagull by Richard Bach
What it's about: It's not a straight-up self-help book, but the 1970 story about a seagull who wants to enrich his existence is obviously a commentary about modern life. Tagged as a "homily on self-perfection," the book presents arguments against materialism. As the introspective seagull says when he experiences the joy of flying, "How much more there is now to living! Instead of our drab slogging forth and back to the fishing boats, there's reason to live! We can lift ourselves out of ignorance, we can find ourselves as creatures of excellence and intelligence and skill. We can be free! We can learn to fly!" Preach, birdy, preach!
CONTINUE READING BELOW
Recommended Videos
May be best for: Party animals who suddenly feel that what they're doing is pointless or workaholics who don't have a life outside the office. Then again, human life isn't as simple as a seagull's.
Our recommendation: Somebody should come up with a Pinoy version of this book, though. How about Juanito Makabuhay Manok?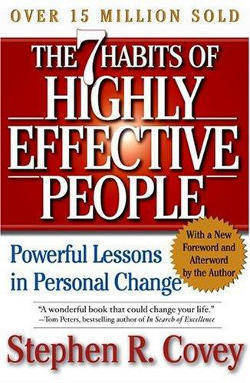 8. The 7 Habits of Highly Effective People by Stephen R. Covey
What it's about: This 1989 bestseller was intended for businessmen, but many people have applied the said habits to other aspects of life. These are the much-praised seven habits: 1. Be proactive; 2. Begin with the end in mind; 3. Put first things first; 4. Think win-win; 5. Seek first to understand, then to be understood; 6. Synergize; and 7. Sharpen the saw. The book spawned follow-up titles such as The 8th Habit: From Effectiveness to Greatness and The 7 Habits of Highly Effective Teens.
ADVERTISEMENT - CONTINUE READING BELOW
May be best for: Corporate newbies who want a map-of-sorts for their careers. Please note that while backstabbing may be an effective measure, it's not necessarily what you should do. Besides, the book doesn't condone it in any way.
Our recommendation: If you want to attract new friends while you're on vacation, maybe you shouldn't be seen reading this or people will think you're a highly effective buzzkill.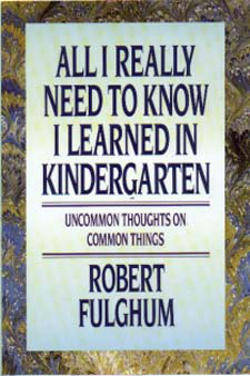 7. All I Really Need to Know I Learned in Kindergarten by Robert Fulghum

What it's about: The 1988 book's title says it all. Fulghum theorizes that the essential life skills we need to interact with the rest of the world are taught to us in kindergarten. This includes sharing toys and respecting others' personal space. Ironically, he probably wrote this book when he realized so many people haven't learned the said life skills yet.
ADVERTISEMENT - CONTINUE READING BELOW
May be best for: Those people who steal food from the office refrigerator and other individuals who seem to have been raised by wolves. Sometimes, wolves have even better manners.
Our recommendation: This should be required reading for the entire planet. It will drastically cut down the world's population of annoying idiots.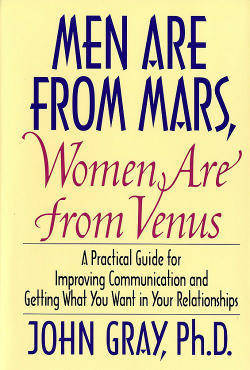 6. Men Are From Mars, Women Are From Venus by John Gray, Ph.D.

What it's about: Relationship counselor John Gray wrote this book in 1992 and he was promptly praised for his so-called epiphany. He stated that men and women are wired differently. (As if we didn't know that prior to 1992!) He asserts, "Men are motivated when they feel needed while women are motivated when they feel cherished."
May be best for: People who like overanalyzing their relationships-real or imagined.
Our recommendation: Understand this: "Men are from Earth. Women are from Earth. They just have to figure out how to make their relationship work." No need to buy the book...unless you think you really have to.
ADVERTISEMENT - CONTINUE READING BELOW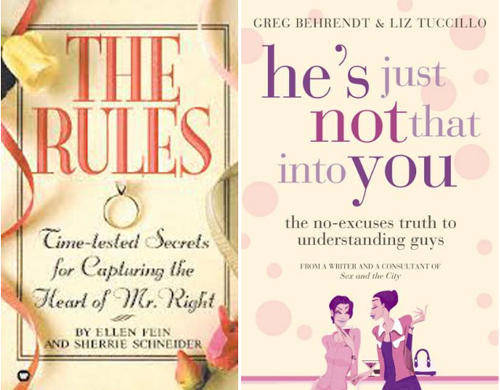 5. The Rules by Ellen Fein and Sherrie Schneider & He's Just Not That Into You by Greg Behrendt and Liz Tuccillo

What it's about: The Rules, which was published in 1995, discusses the dos and don'ts of the mating game. These are some of the things that the authors tell women: "Don't talk to a man first, don't stare at men or talk too much, don't meet him halfway or go Dutch on a date, and don't call him and rarely return his calls." That's not even half of it. Meanwhile, He's Just Not That Into You, which was published in 2004 and turned into a movie in 2009, simplifies the dating process. It helps women move on from men who don't want them. The book's guiding "principle" was even dramatized in a Sex and the City episode.


ADVERTISEMENT - CONTINUE READING BELOW
May be best for: People in search of the mythical "The One."
Our recommendation: Don't overthink dating rituals. Learn to be happy by yourself and don't expect anyone to "complete you." Obviously, we're just not into this.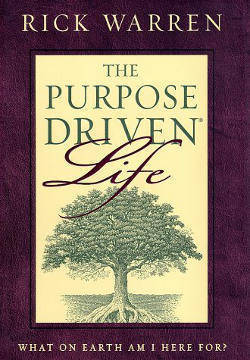 4. The Purpose Driven Life by Rick Warren

What it's about: There was a time when this 2002 book was the most sought-after title. It's tagged as devotional literature and contains passages from the Bible that will help in a person's spiritual journey. The book has a companion journal, The Purpose Driven Life Journal, which is sold separately. It's composed of 40 short chapters that have to be read for 40 consecutive days. Ideally, spiritual enlightenment is supposed to occur within that time. Think of it as rehab for your wicked soul.
May be best for: Baron Geisler and Ethel Booba.
Our recommendation: If you think you're strong enough for DIY therapy, then go for it. If you truly want to change, you don't really need to shell out more cash for the journal. The book is all you need.
ADVERTISEMENT - CONTINUE READING BELOW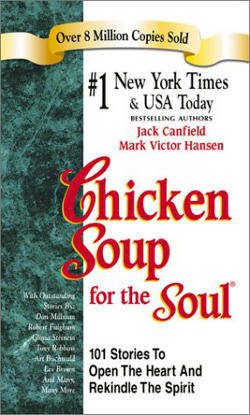 3. Chicken Soup for the Soul by Jack Canfield and Mark Victor Hansen

What it's about: It's a collection of inspirational anecdotes and motivational essays that are supposed to comfort your battered soul. They're designed to convince you to keep going even if life seems so bleak. The book has spawned other titles such as Chicken Soup for the Preteen Soul, Chicken Soup for the Prisoner's Soul, Chicken Soup for the Grandparent's Soul, and so on.
May be best for: Bedridden workaholics whose spirits are willing to do overtime but whose bodies are starting a protest rally.
Our recommendation: Just like hot chicken soup, feel-good tales are always welcome in small meaningful sips. Too much of it can be annoying to depressed or pissed-off people.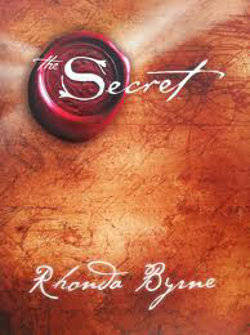 ADVERTISEMENT - CONTINUE READING BELOW
2. The Secret by Rhonda Byrne

What it's about: The 2006 book, which was published after the release of the film of the same title, tells us that if you think it, it will happen. Byrne writes, "Be grateful for what you have now. As you begin to think about all the things in your life you are grateful for, you will be amazed at the never ending thoughts that come back to you of more things to be grateful for. You have to make a start, and then the law of attraction will receive those grateful thoughts and give you more just like them."
May be best for: Optimists, the kind who make you feel ashamed for saying that you had a bad day.
Our recommendation: Shhhhh... We're wishing for lifetime trust funds so we won't have to work for a living anymore.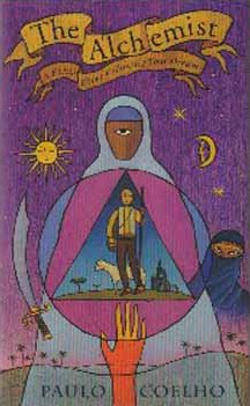 1. The Alchemist by Paulo Coelho

ADVERTISEMENT - CONTINUE READING BELOW
What it's about: Just like Jonathan Livingston Seagull, this 1988 book is not a straight-up self-help book. It tells the story of a shepherd named Santiago who has to go on a journey to find treasure. Of course, his story just represents our need to "find our destiny." In any case, the book has become the favorite source of quotable quotes for people who want to sound profound. How many times have we seen "When you want something, all the universe conspires in helping you to achieve it" posted on someone's Twitter page?
May be best for: College freshmen. 
Our recommendation: If you don't have the patience to go through the novel, just keep in mind the Nike tagline: "Just do it."
Share this story with your friends!
---
Help us make Spot.ph better!
Take the short survey
Load More Stories