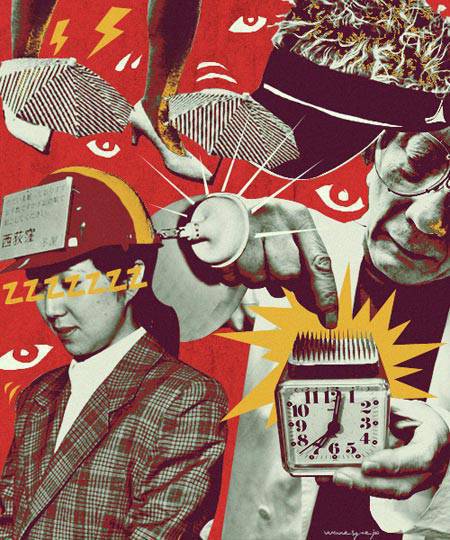 (SPOT.ph) The amiable concept known as chindogu was coined by Japanese tinkerer Kenji Kawakami, who was a pioneer of inventions that straddle the line between hilariously useless and genuinely world-changing. Reminiscent of something Inspector Gadget would come up with, all of the best chindogu have just the right touch of "now why didn't I think of that before?"
Wait, did we say these gadgets are "useless?" Not in Manila they aren't! We actually wouldn't mind sporting these chindogu in our daily Manila grind. Pinoy DIY-ers, any takers?
Note: Not all gadgets featured here are actual chindogu. Some of them are patented, trademarked, and for sale items...which are chindogu no-no's, according to Kawakami. But in terms of comedic potential, we think they definitely fit the bill!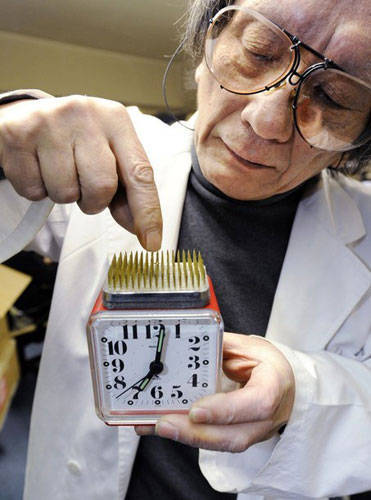 Image from pixelpinch.com
The Spiked Alarm Clock
How It Works: Like a trapped pit from an 80s video game level, the snooze button on this alarm clock is covered in deadly spikes. Slamming your hand down on it in a fit of sleepus interruptus will probably result in imaginable pain-and an instant wake-up.
ADVERTISEMENT - CONTINUE READING BELOW
Why We Need It: The snooze button has been the greatest enemy in our quest to wake up early to beat the MRT rush hour. Ironically, by making the snooze button even deadlier, this mortal villain will finally be bested.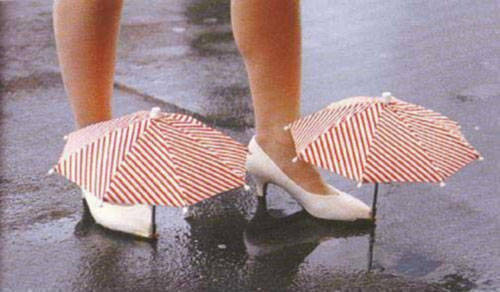 Image from tofugu.com
Shoe-mbrella
How It Works: These dainty parasols are fitted over your shoes, protecting them from perilous precipitation.
Why We Need It: It's the rainy season, and the cheesy aroma that wafts from your rain-soaked shoes is enough to aromatize a family-sized pizza. This brilliant and totally fashionable invention is enough to protect at least the upper part of your footwear from getting wet. Now, if only they invented something for the bottom...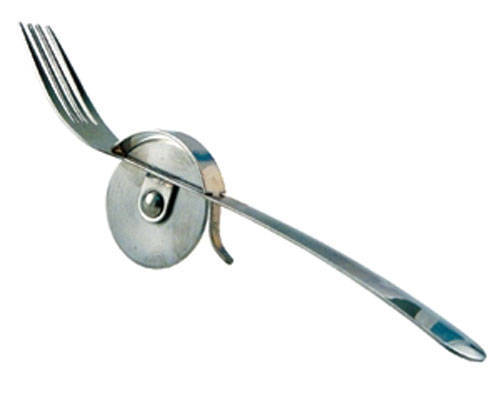 CONTINUE READING BELOW
Recommended Videos
Image from kitchencontraptions.com
Pizza Fork
How It Works: The "pork"-or is it the "forkizza?"-is like the spork, but elevated to heights of Einsteinian brilliance, especially when it comes to the always-tricky department of eating pizza.
Why We Need It: Every employed drone should have this, especially when it comes to messy office pizza parties where grubby unwashed hands just yank and tear slices away. Plus, we can totally see this adorning tables in Nolita. "Waiter, meron po ba kayong...ah, ano yun, yung parang two-in-one na fork, yung may pizza slicer sa ilalim? Dyahe kasi gumamit ng knife, e."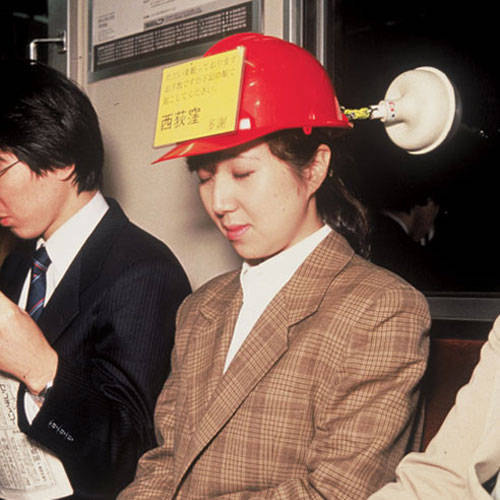 Image from chindogu.com
Commuter's Helmet
How It Works: This classic chindogu keeps your head propped up so it won't yaw or pitch as you snooze your way through a train commute.
Why We Need It: The way the MRT is so crowded now? We probably won't need this. But we can suggest a string- (instead of suction-) powered variant for long bus commutes to, say, Novaliches. Tie your head to the back of your bus chair now, and save yourself the embarrassment of nap-drooling onto your seatmate's fair, bare shoulders later.
ADVERTISEMENT - CONTINUE READING BELOW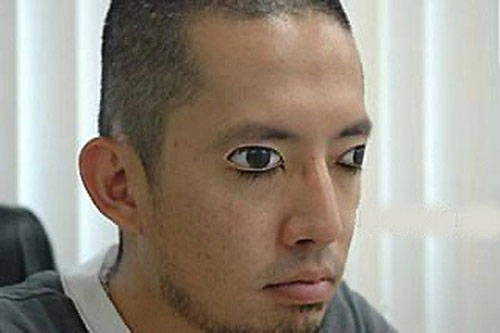 Image from asiaone.com
Eye Stickers
How It Works: Slap these onto your eyes, and you will fool everyone into thinking you're awake-or at least possessed by evil spirits.
Why We Need It: These eyes were made to fool people into thinking you're awake during class or meetings, but we propose another venue for their use: Sunday mass. Seriously, this will stop people from giving you the evil eye (Get it? Get it?) when you nod off during the never-ending homily. Just be careful: with the scary look these stickers give you, you might be in for an exorcism.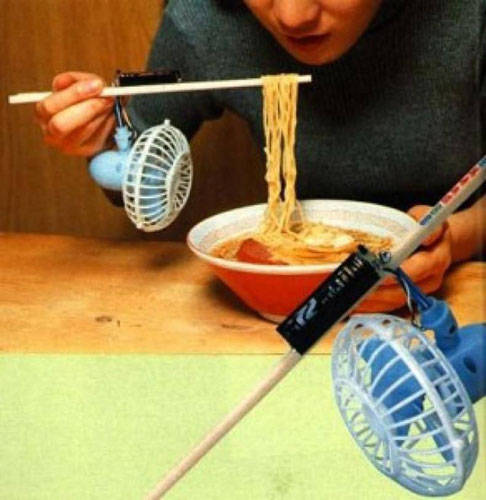 ADVERTISEMENT - CONTINUE READING BELOW
Image from chindogu.com
Ramen Fan
How It Works: The fan attaches to your chopsticks to cool down piping-hot noodles before you wolf them down.
Why We Need It: The Japanese style of eating ramen is effective-but noisy. You're expected to eat ramen piping-hot, so you have to suck it down slurpily to avoid tongue burn. This is a dorkier, but way more effective, method of enjoying manila's soup du jour. With all the ramen joints popping up in the city, how can you not need this in your life?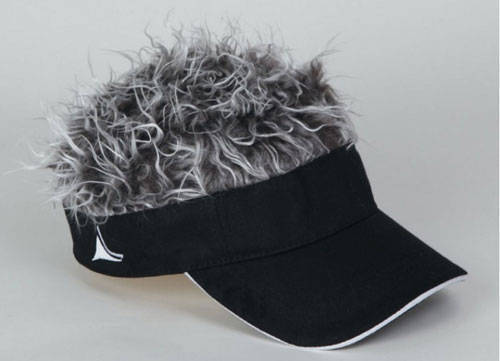 Image from flairhair.com
Flair Hair
How It Works: It doesn't just shield you from the sun's rays, it regrows your hair faster than you can say "aloe vera." Actually, it doesn't...it just covers your cue ball with a very stylish wig.
Why We Need It: Actually, it's not for us. It's more for this person. God knows it would help his Valentine chances.
ADVERTISEMENT - CONTINUE READING BELOW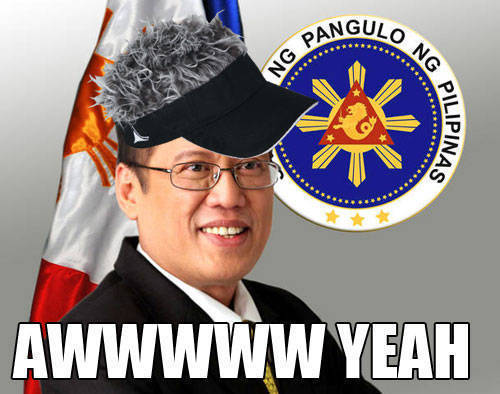 Share this story with your friends!
---
Help us make Spot.ph better!
Take the short survey
Load More Stories