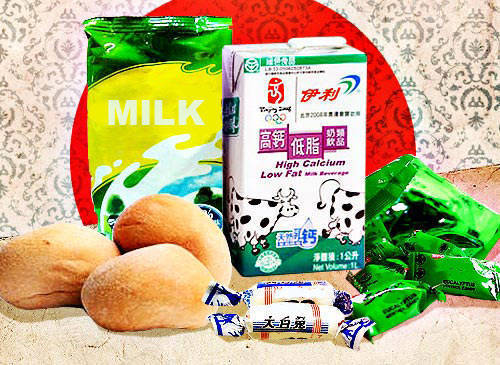 (SPOT.ph) We are fearless foodies. We inhale fat like it's nothing. Crunchy belly? Bring it on. The marrow in bulalo? We suck on that bone with gusto. With the way we eat desserts, we're probably going to get diabetes within the next hour. The Food and Drug Administration (FDA) would have to come up with something pretty disturbing to make us sit up and take notice.
The bar is set so high that they have to throw in words like "Chernobyl" and "industrial chemical" to shake us and on this list are food scares that truly made the world think twice about ingesting something as good as peanut butter. The latest in the string of food controversies: maleic-acid-laced products from Taiwan where certain brands of starch and tapioca has been pulled off shelves.
Here are 10 food-related shockers that, through the years, have left a bad taste in Pinoys' mouths.
ADVERTISEMENT - CONTINUE READING BELOW
Note: We did not include the "food scare" which alleged that charred or burnt meat causes cancer. Pinoys knew about it but they didn't exactly panic over it.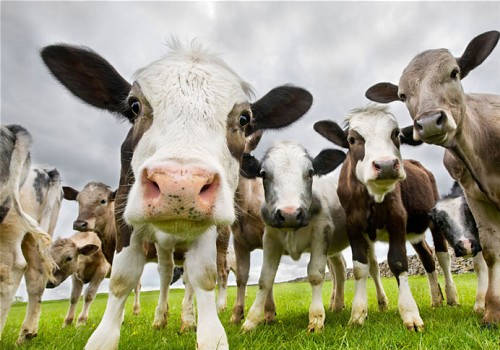 Photo from Telegraph.co.uk

Imported cattle and poultry products

The threat: Mad Cow Disease and avian/bird flu
The facts: This dates as far back as we can remember and that's saying a lot because we're not that old (yet). It might have started in 1984 with cow number 113, which fell ill in West Sussex. Countries that export large amounts of cattle meat, like those under the United Kingdom, were hit the hardest. When the outbreak hit the United States in 2005, the Philippines stopped importing beef for roughly two months-a rather bold move and one that made an impact, since we were paying 4.9 million dollars for U.S. beef at the time.
Bird flu has been around for just as long and surfaces more frequently. The outbreak of the H5N1 strain in 1987 became grounds for concern and from that spawned a dozen other outbreaks, which continues today with the Philippine government banning poultry shipments from Germany. That brings a little comfort but when you think about it, birds migrate and they like to mingle.
Current status: Like we said, the threat of a global crisis caused by bird flu is always on the horizon. Now (and by now we mean May 2013), the H7N9 strain is showing a higher resistance to drugs. Meanwhile, no ban on U.S. beef has been imposed despite the discovery of one infected cow in 2012. This might be a good time to consider going vegetarian or vegan. But then again, no food is ever completely safe and we can't imagine what life would be like without meat.
ADVERTISEMENT - CONTINUE READING BELOW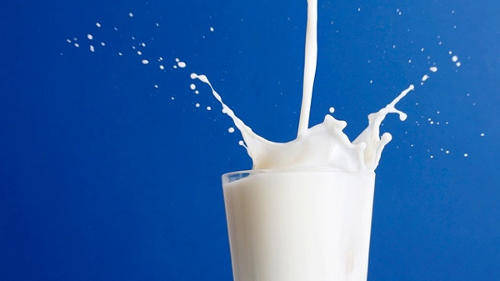 Screenshot of image from Stockvault.net

Radioactive milk

The threat: Radioactivity
The facts: In a September 5, 1986 report, Minister of Health Alfredo Bengzon told reporters that the recall of certain imported brands of evaporated milk and powdered milk was recommended by the Philippine Atomic Energy Commission. Both brands were made in Holland. According to the report, Bengzon revealed that the commission found the two brands "exceeded allowable levels of radioactivity." This was attributed to The Chernobyl Disaster of April 1986, wherein a nuclear reactor exploded in the Ukraine's Chernobyl Nuclear Power Plant. As such the contamination was presumed to have been the result of the nuclear fallout.
ADVERTISEMENT - CONTINUE READING BELOW
The 1986 report quoted a statement from the local distributor of the evaporated milk, which explained that the contaminated shipment consisted of 4,500 boxes, each containing 48 cans of 410 grams of milk. The report noted that the local distributor of the powdered could not be reached for comment at that time.
Current status: Both the evaporated milk and powdered milk are still in the market. They are now free from contamination. The Chernobyl Disaster is listed as one of the most devastating man-made disasters of all time.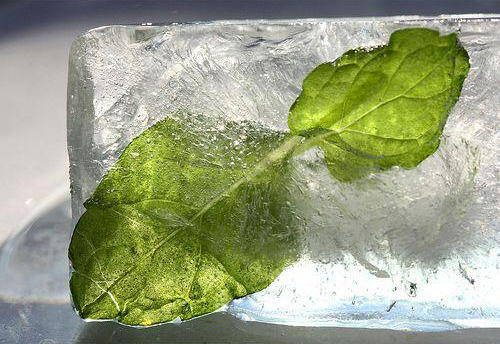 ADVERTISEMENT - CONTINUE READING BELOW
Menthol candy

The threat: Lead
The facts: The internationally distributed menthol candy had everything going for it: an addictive, soothing quality; value for money; a solid fan base; and a global status, but things started to go awry in 1996 when the Los Angeles Times reported that the iconic green twisty wrapper contained dangerous levels of lead, according to the US Drug Administration. The incident was very damaging to the brand, and the Philippine Daily Inquirer reported that 60% of the menthol candy company's shares were sold to a businessman in order to salvage what was left of the company.
Current status: The menthol candy bounced back with a new name and a new wrapper design that keeps that brilliant shade of green. It just goes to show: never judge candy by its wrapper.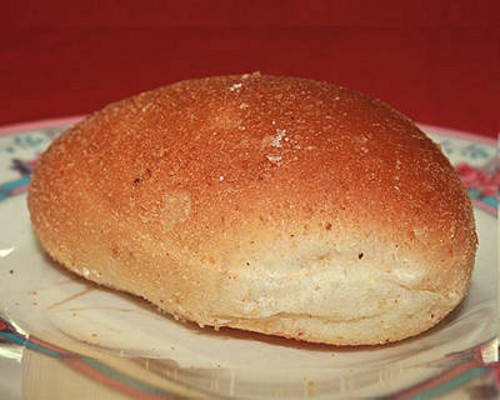 ADVERTISEMENT - CONTINUE READING BELOW
Photo by Kevin Sandiego for SPOT.ph

Pan de sal

The threat: Potassium bromate
The facts: In a July 1996 report, then-Senator Juan Flavier warned that the continuous use of potassium bromate in baking pan de sal increased people's cancer risk. He cited results of World Health Organization (WHO) studies, which revealed that potassium bromate caused tumors in rats.
Reports noted that potassium bromate was allegedly being mixed into the flour because it was a "chemical dough-expander." In other words, pan de sal could be made from with a smaller amount of flour.
Current status: The Department of Health banned the use of potassium bromate and the Philippine Association of Flour Millers adhered to the ban. Pan de sal continues to be the Pinoys' go-to bread.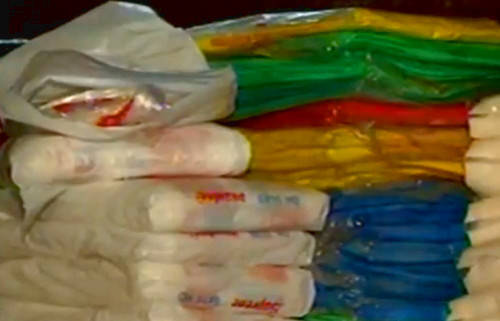 ADVERTISEMENT - CONTINUE READING BELOW
Screenshot of image from a GMA News video clip

Magic sugar

The threat: Sodium cyclamate
The facts: This sweetener is actually a chemical named sodium cyclamate, which is supposedly "30 to 50 times sweeter than real sugar." Some manufacturers and vendors obviously wanted to use it to cut down on sugar costs.
According to an ABS-CBNNews.com report, the Food and Drug Administration (FDA) "banned sodium cyclamate in 2000 because it was found to cause bladder tumors in laboratory rats." However, the report noted that the sweetener "is approved for use in more than 100 countries, including Canada, Australia and parts of Europe." For years, many street vendors were nabbed for supposedly using magic sugar for the drinks they sold.
Current status: ABS-CBNNews.com reported in April this year that the FDA "lifted the ban on magic sugar after several international reviews showed that there have been 'no safety concerns' among the product's consumers worldwide."
ADVERTISEMENT - CONTINUE READING BELOW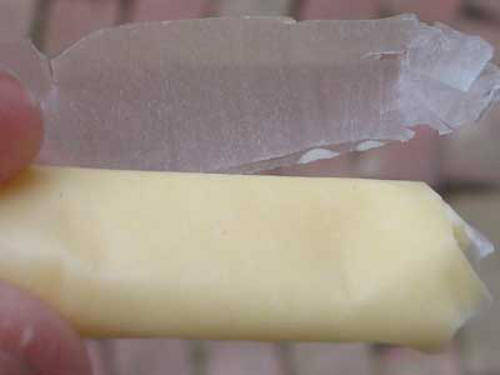 Photo from YienHsiu.wordpress.com

Made-in-China candies
The threat: Formaldehyde and formalin (the latter is a diluted form of the former)
The facts: In 2007, reports broke out that several food items from China were laced with formalin. The more popular ones were a nougat candy brand and a lozenge brand. The Bureau of Food and Drugs discouraged customers from purchasing the goods and asked retailers to take it off shelves.  The nougat candy's manufacturers, however, stood firm on findings by the Singapore Agri-Food and Veterinary Authority that while there are traces of formaldehyde, they are acceptable for consumption according to the standards set by the World Heath Organization.
ADVERTISEMENT - CONTINUE READING BELOW
Current status: Both the nougat and the lozenge brand are back on the shelves.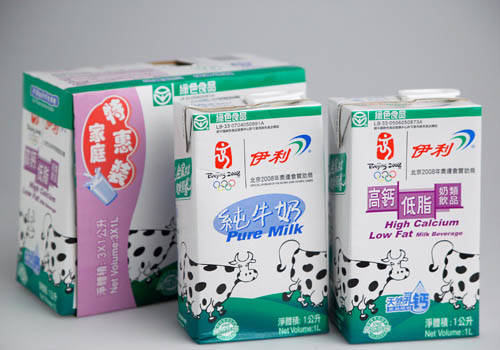 Photo from AsiaNews.it
Milk from China

The threat: Melamine found in milk, infant formula, and in other food materials caused by livestock being fed with food contaminated with melamine.
The facts: This scare was so big, it has its own Wikipedia page as the 2008 Chinese Milk Scandal. Locally, its notoriety is made evident by The Philippine Daily Inquirer's impressive database of news articles regarding the milk scare.
ADVERTISEMENT - CONTINUE READING BELOW
Melamine is an industrial chemical and ingesting it could cause renal problems. Chinese companies were accused of using it to boost not just protein in their product but their profit as well. Chinese officials reported deaths of young children due to the consumption of milk and two months after, a whopping 300,000 more fell ill because of melamine poisoning.
Countries all over the world began to ban dairy products from China and a series of tests were conducted on a variety of other food items like eggs, since animal feed could have been contaminated. Exploitation films could have been made from this, with a zombie apocalypse atmosphere where cows take over the world or something akin to Steven Soderbergh's Contagion.
The global Melamine scare lasted for two years, with companies being shut down and people getting sued. Traces of its effects still persist today.
Current status: Chinese food products have since gained a bad reputation and we noted that almost every article that involves food safety in China post-Melamine scandal will mention the milk scare.
ADVERTISEMENT - CONTINUE READING BELOW
And really, it's not even just milk. The Guardian reported arrests over fake meat, fake eggs, salmonella, and exploding watermelons. Exploding watermelons. We can only imagine how Mike Enriquez would feature that in Imbestigador! "Mga pakwan! Su-ma-sa-bog!"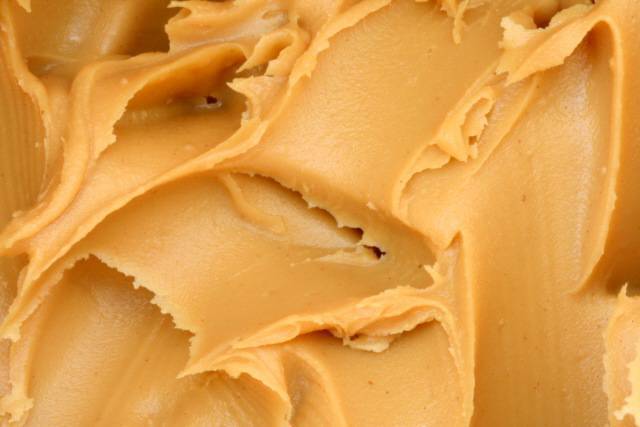 Peanut butter
The threat: Salmonella
The facts: Apparently, this beloved spread is prone to salmonella infestation. According to a GMA News report, the recall of 125 peanut-butter food products in the U.S. prompted the Bureau of Food and Drugs to do a local check, and lo and behold, the country's leading sweet and crunchy brand tested positive. This was in March 2009 and two batches were ordered pulled off shelves. The brand's representatives maintained that they had no idea how salmonella managed to seep through their spreads; ingredients were imported from China and India. Realizing that potential mass hysteria would affect sales anyway and as an extra precaution, the peanut butter company pulled out all their items from shelves. Their other peanut butter brand had also tested positive for salmonella.
ADVERTISEMENT - CONTINUE READING BELOW
Current status: In November 2009, the peanut butter company posted on their Facebook page that the ban on their products had been lifted. The peanut butter is back, with a more sophisticated packaging worthy of international status.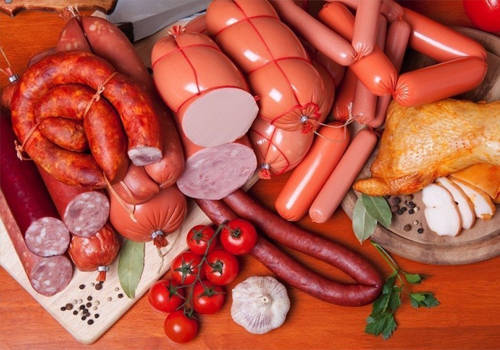 Photo from MindBodyGreen.com

Processed meat
The threat: "Saturated fat content, salt and nitrates, and burnt proteins (heterocyclic amines)" This makes eating one sausage or two slices of bacon increases your chance of getting bowel cancer by 18%
ADVERTISEMENT - CONTINUE READING BELOW
The facts: A blog post from "Dreamhealer" dated May 16, 2013 circulated briefly and caused mild panic over bacon and sausage lovers. The World Cancer Research Fund International's (UK) actual findings reveals that "the review was done in 2007 and was confirmed in 2011." The research shows that there is a risk involved when eating processed meat but that declaring processed meat to be too dangerous for human consumption is nothing but needless "scaremongering."
Earlier this year in March, The Guardian (UK) published two articles by Dennis Campbell regarding bacon and other processed meats. The first article reads, "People who eat a lot of procssesed meat...run a great risk of premature death and developing conditions such as cancer and heart disease" while the second article reads, "[E]ating a lot of processed meat causes 3% of premature deaths and increases someone's risk of dying from heart disease by 72% and from cancer by 11%"
ADVERTISEMENT - CONTINUE READING BELOW
Current status: There has been no ban on sausages, bacon, hot dogs, frozen meat, canned meat, or sandwich meat and we can't really say if there has been a decline in consumption in processed meat after numerous research have been published linking it to cancer and other diseases, including being deceased.
In any case, all of the studies conclude that we need to eat copious amounts of processed meat for it to really do damage. It's pretty obvious that eating bacon daily won't do you good but once a week can't be that bad, right?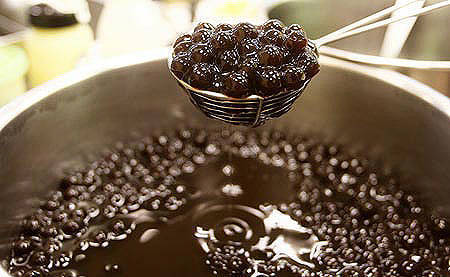 ADVERTISEMENT - CONTINUE READING BELOW
Photo from WantChinaTimes.com
Made-in-Taiwan food products (starchy food items)
The threat: Maleic acid (a synthetic resin used to make plastic)
The facts: In May of this year, the Food and Drug Administration banned 15 products from Taiwan discovered by the Agri-Food and Veterinary Authority of Singapore found to contain maleic acid. According to an ABS-CBN News report, maleic acid, which is used to make plastic products and automotive parts, has yet to be proven safe for consumption and can cause damage to the kidneys. The report proceeded to list the specific items marked to contain the dangerous substance.
Current status: Is milk tea in jeopardy? Milk tea, which has its origins in Taiwan, is a popular beverage famously containing tapioca pearls. We scoured the leading bubble tea stores in Manila and while most of them have nothing to say, Gong Cha and Serenitea were kind enough to assure their customers of maleic-acid-free drinks. On their Facebook page, Taiwanese label Gong Cha published an international memo with a report that their pearls are chemical free. Similarly, Serenitea published a photo of their test results indicating their ND (not detected) status. Looks like the milk tea future of our country is secure.
ADVERTISEMENT - CONTINUE READING BELOW
Art by Warren Espejo
Share this story with your friends!
---
Help us make Spot.ph better!
Take the short survey
More Videos You Can Watch
Load More Stories