Bookworm Films: 10 Pinoy Books-Turned-Movies
Check out the pageturners that snagged screen time.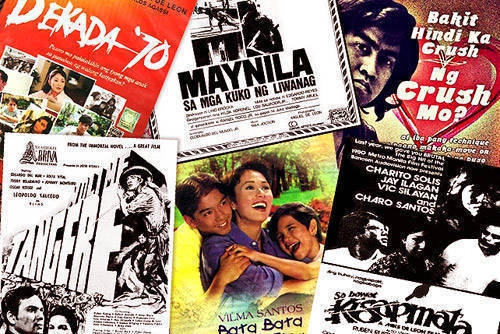 (SPOT.ph) It was late June when news about the casting call for the movie version of Bob Ong's ABNKKBSNPLAko? broke out, and it's safe to say the information made our book-loving hearts palpitate. The country has a wealth of literary stalwarts and superb fiction writers. It's actually surprising that there aren't more books or short stories turned into movies.
ADVERTISEMENT - CONTINUE READING BELOW
CONTINUE READING BELOW
Recommended Videos
That said, we do have a substantial line-up of Pinoy books and short stories that have been dramatized on film. People have varying opinions on whether the page-to-screen renditions were successful, so feel free to tell us what you think about the ones on our list.

Noli Me Tangere

You know you've got a great film in your hands when the writer is a national hero. Jose Rizal's social commentary was also quite entertaining. It's like a telenovela-with an Einstein-sized brain. The novel, which was published in 1887, has made it to the movie screen many times. The earliest film versions came out in 1930 and 1961. Noli Me Tangere has also inspired "spin-offs" such as 1951's Sisa. We even came up with our own imaginary cast.
Ibong Adarna

The epic about a magical bird-who would sing people to sleep and then turn them into stone by pooping on them once they were snoozing-was written sometime in the 18th century. Many have attributed it to José de la Cruz a.k.a. "Huseng Sisiw." The story has made it to the big screen several times-1941, 1955, and 1972. Then there's 1996's Ang TV Movie: The Adarna Adventure. You could say that the fictional filthy bird (We don't care how beautiful it looks, it has lethal poop!) has got movie magic as well.

ADVERTISEMENT - CONTINUE READING BELOW
El Filibusterismo

The sequel to Jose Rizal's Noli Me Tangere, Fili was published in 1891. The film version came out in 1962. Like the 1961 Noli movie, it was directed by Gerardo de Leon. It starred Pancho Magalona (Francis Magalona's dad) as Simoun and Charito Solis as Juli. It's an intense movie that would encourage you to rage against the machine.
Sa Mga Kuko ng Liwanag
Edgardo M. Reyes' novel was first serialized in Liwayway magazine, where it appeared from 1966 to 1967. The movie version, which was directed by Lino Brocka, came out in 1975 as Maynila: Sa Mga Kuko ng Liwanag. It starred Hilda Koronel and Bembol Roco. It's bleak all the way. Don't expect a happy ending.
"The House on Zapote Street"

National Artist Nick Joaquin wrote this true-to-life account of a horrible family affair that happened in 1961. The story's 1981 movie version, which was directed by Mike de Leon, was titled Kisapmata. It starred Vic Silayan, Jay Ilagan, Charo Santos, and Charito Solis. It's creepy, minimalist, and very disturbing-with incest and violence as the elephants in the room.
ADVERTISEMENT - CONTINUE READING BELOW
Bulaklak sa City Jail

Written by Lualhati Bautista, the novel became a movie in 1984. It's a gritty and brutal drama set in a women's prison. If you think female criminals are somehow more docile than their male counterparts, this movie will make you think again. It stars Nora Aunor, Gina Alajar, Perla Bautista, and Celia Rodriguez. Mitch Valdez plays a cruel prison guard.
Bata, Bata... Pa'no Ka Ginawa?

Published in 1988, Lualhati Bautista's "liberated" (as they called it during that era) novel was turned into a movie in 1998. It starred Vilma Santos as the socially responsible free spirit Lea, who has two kids by different men and makes no excuses for it. Serena Dalrymple and Carlo Aquino starred as Lea's kids in the movie. The line, "Akala mo lang wala...pero meron, meron, meron!," has become part of Pinoy pop culture.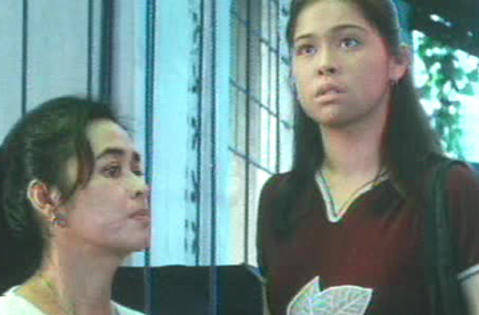 ADVERTISEMENT - CONTINUE READING BELOW
Bulaklak ng Maynila

The novel by Domingo G. Landicho became a movie in 1999 and was touted as Angelu de Leon's "comeback film." She played Ada, the young girl who was forced to become a stripper. The movie also starred Christopher de Leon, Jomari Yllana, Bembol Roco, and Elizabeth Oropesa.
Load More Stories