The 10 Most Popular Pinoy TV News Anchors
They're like part of the family.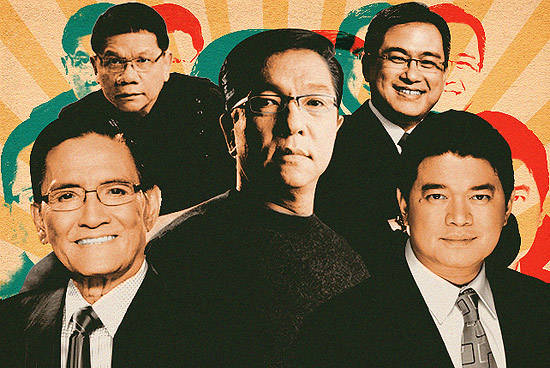 (SPOT.ph) For most of us, news anchors have become part of our lives. They're the faces and voices that greet us when we wake up in the morning or wind down for the evening. We get used to them and, before we know it, we look for them. As such, we've listed the most visible newsmen on TV today and the newsmen who were part of our born-in-the-'70s/born-in-the-'80s childhood. Who are your favorites?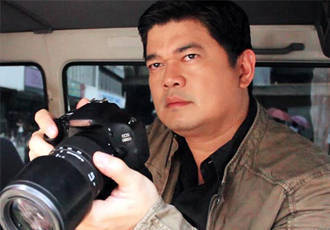 JULIUS BABAO
He's famous enough to be spoofed in the show Banana Split (the parody is now a full filler show, Kandila) by no less than Zanjoe Marudo. He is best known as Christine Bersola's husband but more than that, Babao found his niche in the investigative news and crime show XXX: Exklusibong, Explosibong, Expose that ran from 2006 to February of this year. Aside from raising huskies, Babao keeps busy with Bandila, Bistado and five radio shows on DZMM.
ADVERTISEMENT - CONTINUE READING BELOW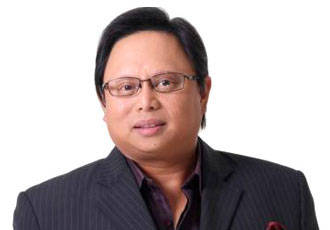 CONTINUE READING BELOW
Recommended Videos
ARNOLD CLAVIO
Arnold Clavio, better known as Igan, is one of the first faces you'll see in the morning and one of the last you'll see at night. He has been with Unang Hirit since 1999 and has been a bit of a talk show host with Tonight with Arnold Clavio since 2010. He also hosts Saksi and Rescue but what sets him apart from the rest of flock is Arn-Arn, a puppet that is the spitting image of Clavio himself.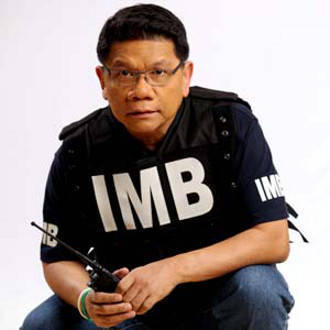 ADVERTISEMENT - CONTINUE READING BELOW
MIKE ENRIQUEZ
Known as the go-to guy of GMA News (who hired him in 1995), he has distinguished himself from the rest of the pack with his fast-paced, seemingly-no-pause delivery of the news. Aside from primetime TV duties, he also hosts Imbestigador, where he hunts down erring citizens, corrupt public officials, and other sorts of riffraff. This is quite a contrast to Enriquez's previous job as a disc jockey for the radio station Mellow Touch 94.7, where he had the moniker "Baby Michael."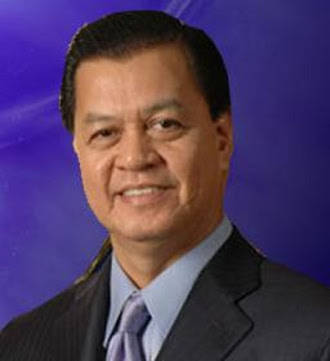 NOLI DE CASTRO
De Castro became so well-known as a hardhitting ABS-CBN news anchor that he was able to use it as his stepping stone to Philippine politics. He served as senator from 2001 to 2004 and as vice president from 2004 to 2010. He then returned to being a news anchor on ABS-CBN's TV Patrol. He seems to be more comfortable delivering the news rather than making it.
ADVERTISEMENT - CONTINUE READING BELOW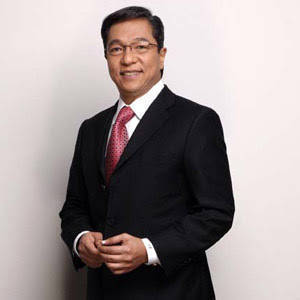 TED FAILON
Ted Failon rose to prominence with Hoy Gising!, a show that successfully ran from 1992 to 2001. Failon entered politics at the end of the show's run, beating Alfred Romualdez to become the Representative of the 1st District of Leyte. He finished his term and, perhaps realizing that politics involves more lies than truth, promptly went back to being a news anchor. The tragic death of his wife stirred some controversy into his life but Failon remained on the airwaves. Currently, he is one of the anchors for TV Patrol and he also hosts Failon Ngayon on both TV and radio.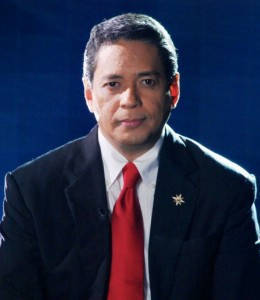 ADVERTISEMENT - CONTINUE READING BELOW
TONY VELASQUEZ
Aside from being the anchor of Primetime on ANC, Tony Velasquez also keeps a very interesting Twitter account under the handle KakanTuring. He shares his name with a famous cartoonist, which fits as Velasquez himself has a rather dry sense of humor. His classy demeanor may not make him look approachable but he posts photos of his food on Instagram, just like the rest of us.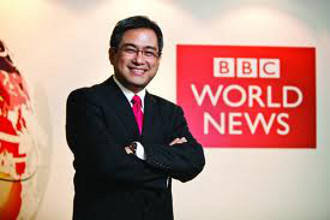 RICO HIZON
Rico Hizon is probably one of the most approachable-looking newsmen on TV, and anchored shows like GMA News Live until the early 1990s. In 1995, he moved on to CNBC Asia. He is currently one of the anchors of BBC Newsday and is based in Singapore.
THE NEWSMEN WE MISS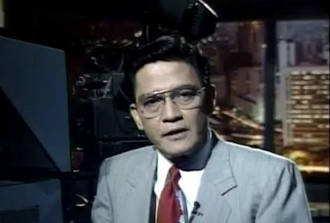 ADVERTISEMENT - CONTINUE READING BELOW
ANGELO CASTRO JR.
Best known as the news anchor for ANC's The World Tonight, this formidable newsman was known for his quick wit and his penchant for doing crosswords during commercial breaks. He died of lung cancer in 2012. He was 67. He was married to radio newswoman June Keithley, while his son Diego Castro made a name for himself in the '90s as a teen actor. Interestingly, the late newsman had also dabbled in acting when he was younger. He played character roles. In one of his screen stints, he played a policeman in Scorpio Nights (1985).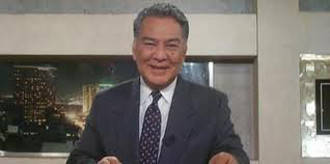 FRANKIE EVANGELISTA
The late newsman started his career with ABS-CBN in 1953. He was such a permanent fixture on radio and TV that when he died in 2004, it alsmost seemed as if the public wouldn't believe he had passed away. He was an Old School gentleman who seemed like he could be cast as the strong but silent dad in action movies.
ADVERTISEMENT - CONTINUE READING BELOW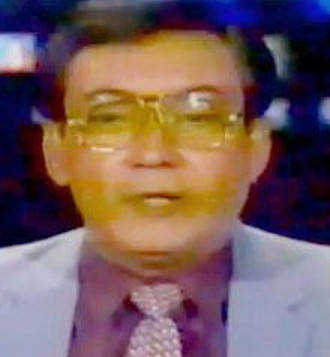 HARRY GASSER
This dignified, bespectacled man was the face we saw each time we tuned in to RPN-9's NewsWatch during the Martial Law years. Gasser has long since retired, but there are some grown-up Martial Law babies who still remember him. In fact, some of them have bonded through the Harry Gasser Appreciation Society Facebook page. To this day, many people still remark on Gasser's great voice and perfect diction. Oh, by the way, he is character actress Flora Gasser's husband.
Bonus Entry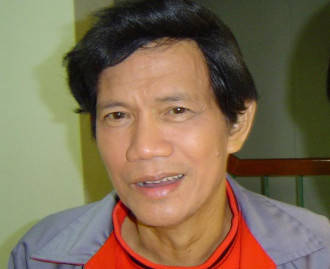 ADVERTISEMENT - CONTINUE READING BELOW
ERNIE BARON
He may not have been a TV Patrol anchor back in the day, but this weatherman had his time in the sun, so to speak. He was dubbed as "The Walking Encyclopedia" because he seemed to have an endless supply of factoids in his head. He also invented the Baron Super Antenna. He died in 2006. He was 65.
Share this story with your friends!
---
Help us make Spot.ph better!
Take the short survey
Load More Stories