PHOTOS: The Million People March Against Pork Barrel
It's not a literal million but we hear that it's just the beginning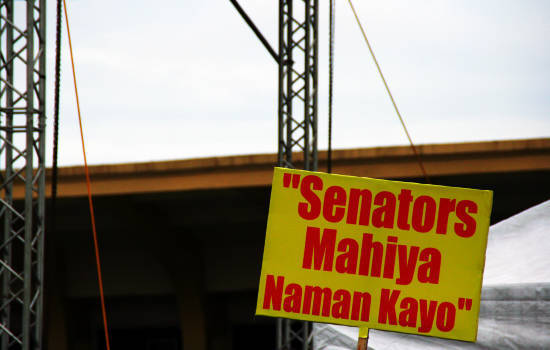 (SPOT.ph) The buzz about the Million People March started quietly but not softly. When the Pork Barrel Scam controversy exploded, the outrage of people like Peachy Rallonza-Bretaña couldn't be contained. Word of the protest spread online through social media networks, which indicated that the selfie generation-the generation frequently accused of narcissism and apathy-wants the government to know that a certain limit has been reached.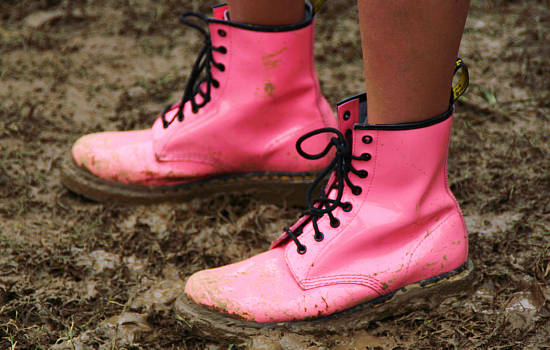 The middle to upper class are putting their foot down...in the mud. They mean business.
There were people on separate stages, leading chants and voicing out different opinions. Some wanted to completely scrap the pork barrel. Others were a little more sober with their demands, calling instead for absolute transparency in accounting for where the senators and congressmen spend their PDAF.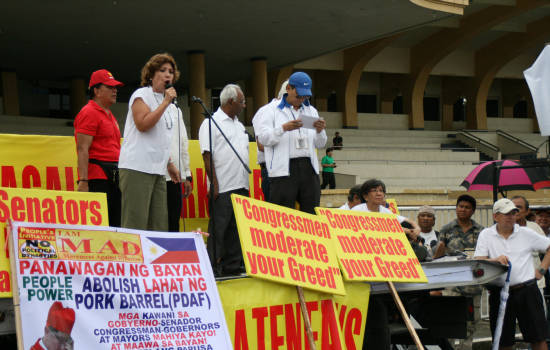 ADVERTISEMENT - CONTINUE READING BELOW
The "Ateneo" stage, with various academecians asking for the abolition of the PDAF
Jograd Dela Torre's "Kawatan"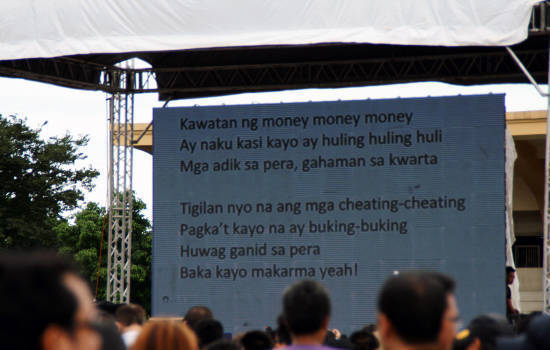 CONTINUE READING BELOW
Recommended Videos
The stage near the center featured Jograd Dela Torre's rendition of "Price Tag" by Jesse J
In the little spaces they claimed in the park, various groups conducted their own forms of protest. Representatives from St. Scholastica walked around the park doing a noise barrage. Some groups painted, played music, while others were content with just having a picnic despite the dampness of the soil.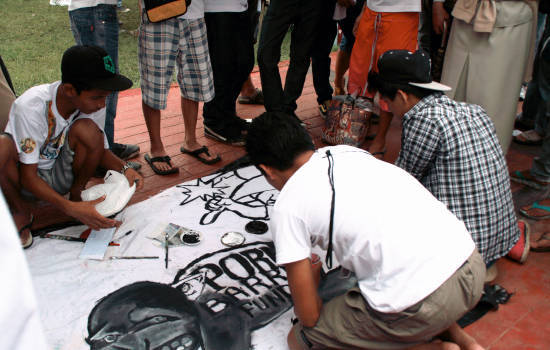 ADVERTISEMENT - CONTINUE READING BELOW
Protest art!
Initially, there was an announcement that no banners or posters were to be allowed within the park. The less defiant people took to wearing shirts to express how they felt about the pork barrel issue.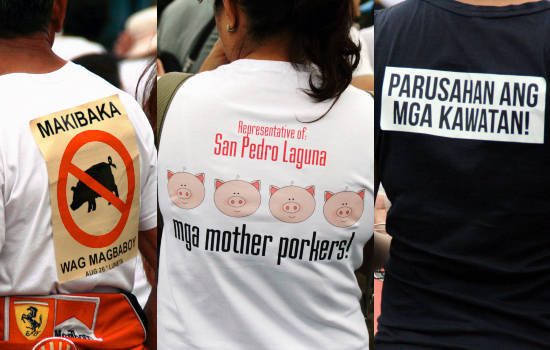 Some people cleverly stayed classy while others were a little more straightforward
But despite the supposed "ban," various streamers, banners, and posters were raised. It's a protest, after all.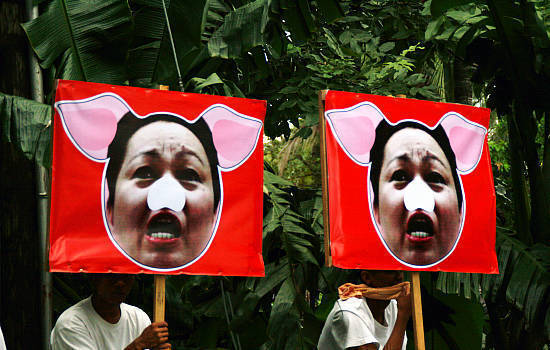 ADVERTISEMENT - CONTINUE READING BELOW
Janet Lim Napoles, star of the show!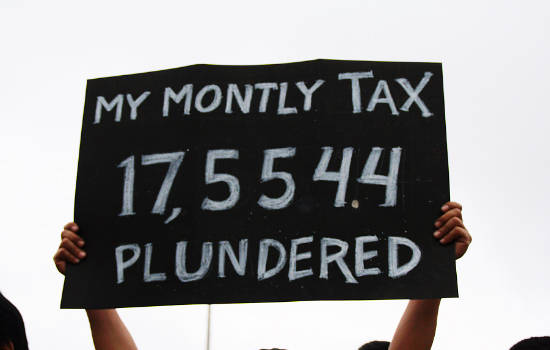 That's a lot of tax...which means you earn...um...wow.
Aside from the PDAF issue, various other problems in government and governance were quite literally raised.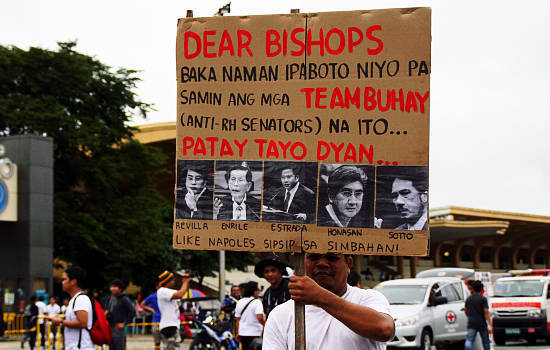 Bad romance: Anti-RH, pro-PDAF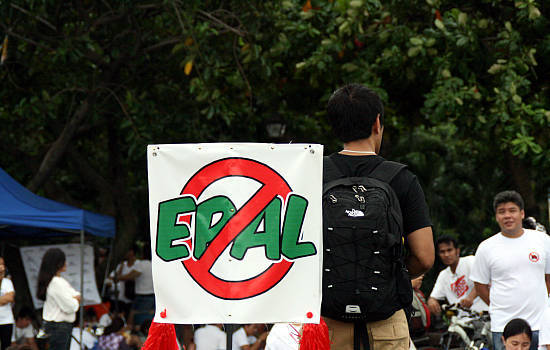 ADVERTISEMENT - CONTINUE READING BELOW
Maybe Renato Corona should've seen this before he showed up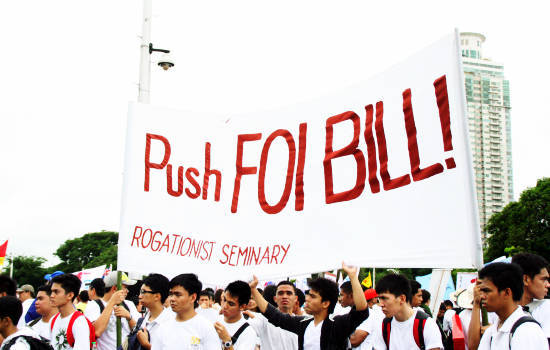 Don't forget FOI! Freedom of...er, Internet?
There were some statements that were confusing , extreme, or both.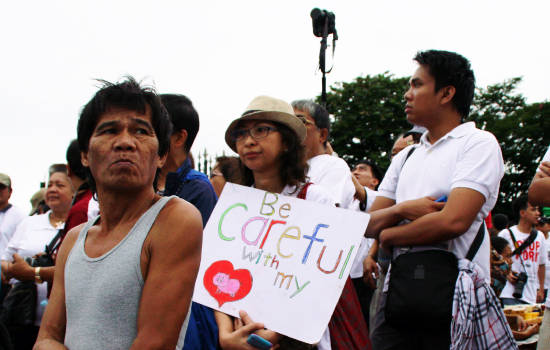 Confusing: Be careful with my....what?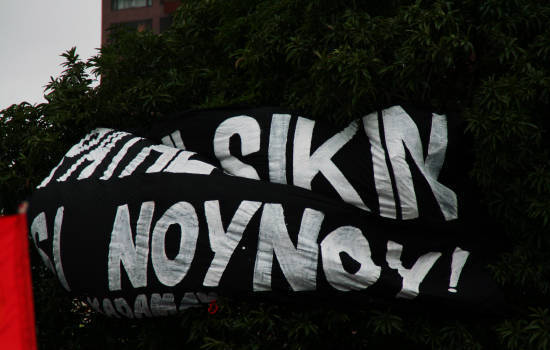 ADVERTISEMENT - CONTINUE READING BELOW
Extreme: Patalsikin si... teka, huh?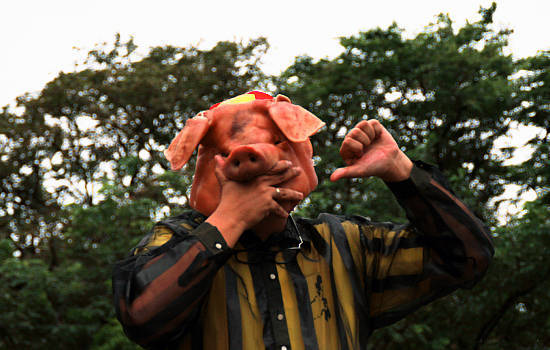 A protester (poet Vim Nadera) in a boiled pig-face mask
Despite the differences in opinion, the important thing is that we remember what brought the hundreds of thousands of people together on a very special National Heroes Day. We're pretty sure it isn't to feel good about showing up in a place and posting about it. The events that transpired in the Million People March has the potential of being buried under a thousand other calls for change because of a thousand other problems.
Some people are a understandably skeptical about the good these protests do. The "million" wasn't even a true "million" but the spirit was there. Consider the simple invite on Facebook and look at the result it got.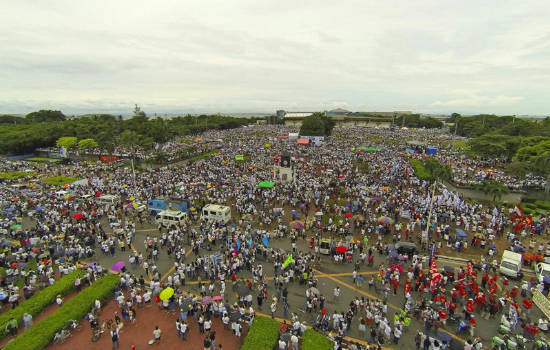 ADVERTISEMENT - CONTINUE READING BELOW
That's what a small amount of vigilance can do. Photo from @twinkmac.
If a simple invite can do that, we have high hopes for the effects of this protest. It's not a million but 350,000 people? That's 350,000 faces that corrupt officials have to answer to. These people are not in complete agreement but they all stood in the mud, bound together by outrage at one thing: shamelessness.
Not everyone feels sympathy for "the poor" but for once, we all feel the same way! The money could've been used in so many other things that would benefit everyone but instead, nada. Those who abused their PDAF stole from all of us.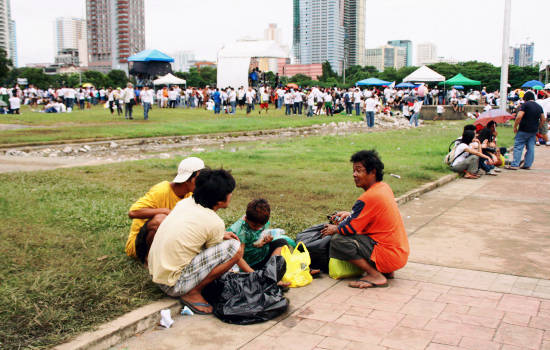 The government steals from them...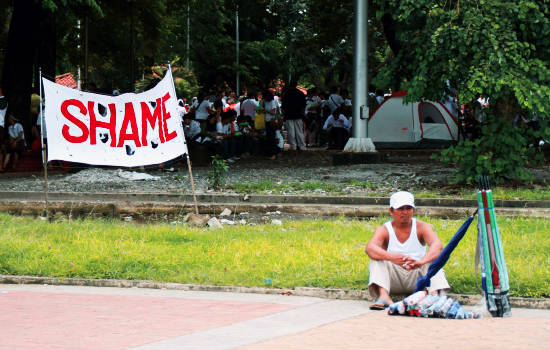 ADVERTISEMENT - CONTINUE READING BELOW
...and him...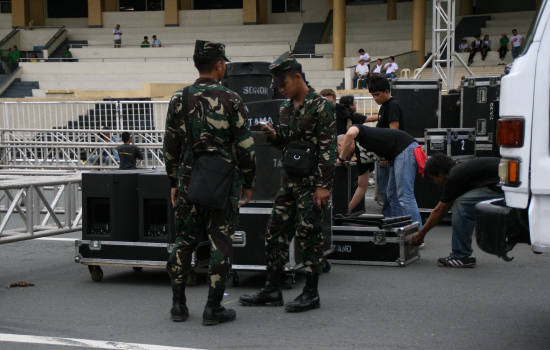 ...and them...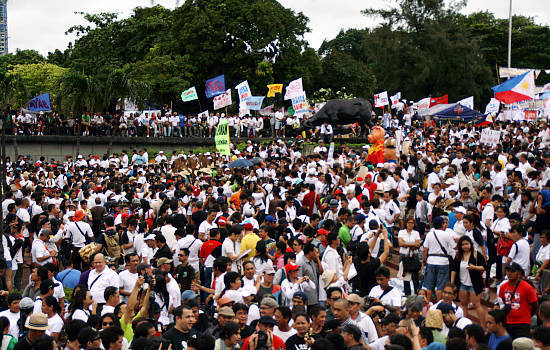 ...and all of them.

It was a day that would do Rizal himself proud.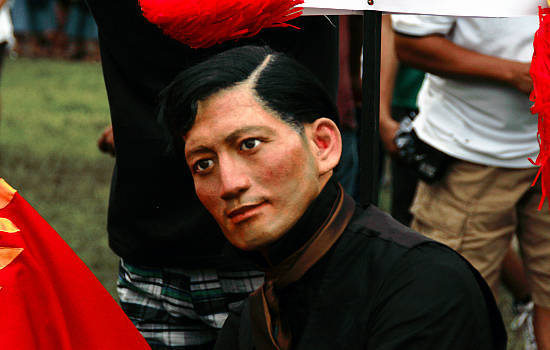 ADVERTISEMENT - CONTINUE READING BELOW
Evil-doers beware: Jose is watching you...without blinking.
It's not winning singing international competitions or knocking out other nationalities that makes us great. It's times like these when we're not letting the Filipino "pride" get in the way. There were newbies and there were hardcore militants but labels like that aside, it was just a bunch of people desperate to achieve change as peacefully as possible. This day could've ended differently but it didn't. No blood spilled.
People may rant about the number of selfies taken today in Luneta but it's an upgrade: selfie for a cause! It's a bit underwhelming if you're expecting the government to make drastic changes but it just doesn't work like that. At the least, fancy shoes got dirty at Luneta and that's one step towards change. Let's work on the next!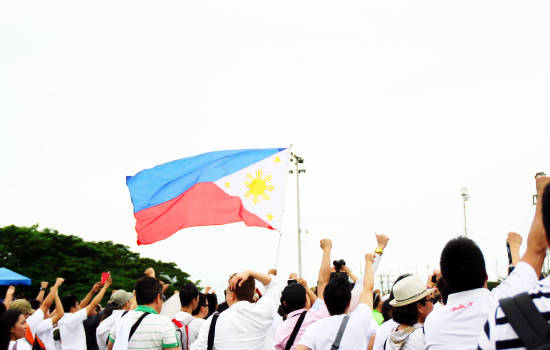 Suck in all that love for country and let it restore a little faith in humanity
ADVERTISEMENT - CONTINUE READING BELOW
Share this story with your friends!
---
Help us make Spot.ph better!
Take the short survey
Load More Stories