The 10 Most Popular Pinay TV News Anchors
We see them when we wake up, when we have lunch, and before we go to sleep.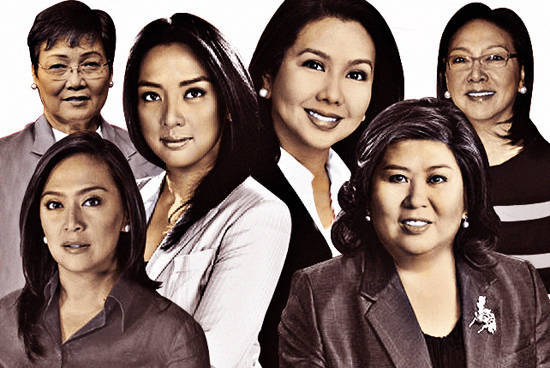 (SPOT.ph) For those of us who grew up watching TV, news anchors have become part of our lives. They're the faces and voices that greet us when we wake up in the morning or wind down for the evening. We've listed the most visible newswomen on TV today. They've all logged more than 10 years in the industry, continue to be active as anchors, and can more or less be recognized by Pinoys from all walks of life. Who are your favorites?
ADVERTISEMENT - CONTINUE READING BELOW
CONTINUE READING BELOW
Recommended Videos
Note: This is an unranked list and the featured news anchors are arranged alphabetically according to their surnames. The runner-up segment is also alphabetically arranged.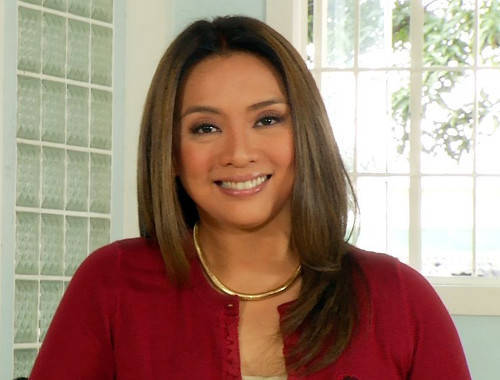 CHERYL COSIM
This charming mestiza is one of the anchors of TV5's Aksyon. She also hosts Alagang Kapatid, a medical show highlighting network-sponsored outreach projects. Cosim started as a reporter in ABS-CBN in 1996. She transferred to TV5 in 2010. In a 2010 interview published in The Philippine Star, Cosim only had nice things to say about the network where she had honed her skills as a broadcast journalist. "Wherever I am now and whatever I've accomplished, I am grateful to ABS-CBN for that. The network has given me the good breaks in broadcasting," she said. (Screenshot of photo from TV5's Alagang Kapatid)
ADVERTISEMENT - CONTINUE READING BELOW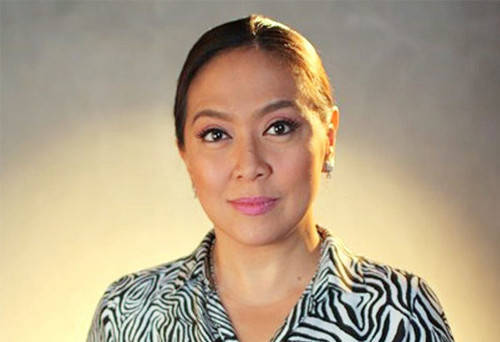 KAREN DAVILA
This fresh-faced newswoman is one of the anchors of ABS-CBN's Bandila. She also hosts Headstart, which is broadcast on ANC. Over the years, she has effectively established her identity as a news achor that we often forget she used to be one of the hosts of the reality game show Extra! Extra! on GMA-7. The show later became known as Extra Challenge. Davila clearly moved on to other challenging tasks. She has that "trustworthy big sister" vibe that makes us listen to her news spiels. (Screenshot of photo from the ABS-CBN Social Media Newsroom)
ADVERTISEMENT - CONTINUE READING BELOW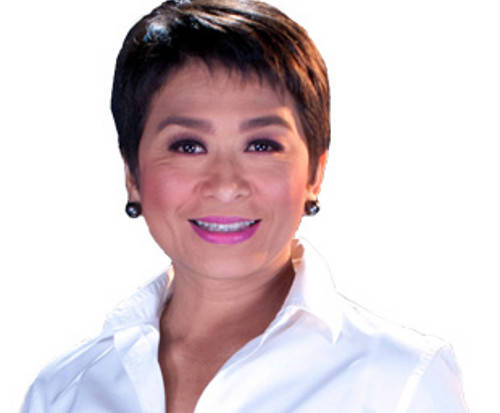 CES DRILON
The calm, cool, and collected newswoman started making her mark as a journalist back in '80s, when she covered the capture of Colonel Gringo Honasan, who had made several coup d'etat attempts during President Cory Aquino's administration. Since then, she hasn't been afraid of getting in the line of fire. She certainly didn't get unhinged when she was abducted by al-Qaeda-linked Abu Sayyaf militants back in 2008.  She apologized for endangering the lives of others and moved on. (Screenshot of photo from the ABS-CBN Social Media Newsroom)
ADVERTISEMENT - CONTINUE READING BELOW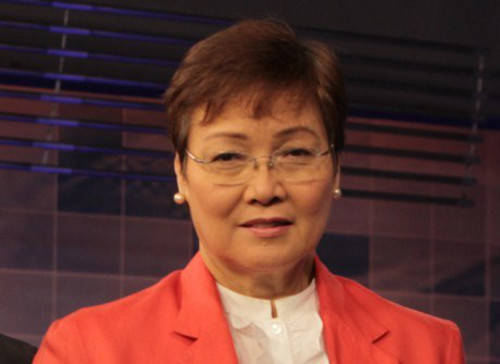 TINA MONZON-PALMA
A veteran journalist, this lady brings a dash of elegance to the news. She's worked for several networks in the past, but these days she's one of the anchors of ANC's The World Tonight. She also hosts her own show, Talkback with Tina Palma. No matter where she is, Monzon-Palma commands respect. She doesn't have to raise her voice to make us listen to her. In addition to being a broadcast journalist, she is also a recognized program director of Bantay Bata 163 and Sagip Kapamilya public service programs of the ABS-CBN Foundation, Inc. (AFI). (Screenshot of photo from the ABS-CBN Social Media Newsroom)
ADVERTISEMENT - CONTINUE READING BELOW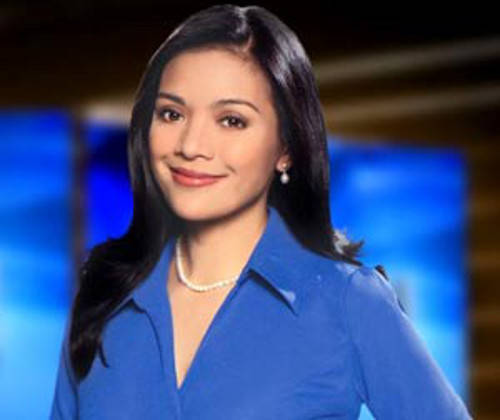 VICKY MORALES
The effortlessly classy Morales is one of the news anchors of GMA-7's Saksi. She also hosts the network's "outreach show" Wish Ko Lang. This lady always looks unflappable. It often looks like she doesn't even sweat. This belies the fact that she's so hardworking. In fact, she revealed that she was working up until the very day she had to give birth to her daughter Daniela in 2010. In an interview with PEP.ph, she related that she took a work-related phone call from her personal assistant from Wish Ko Lang while she was already in labor. That's how committed she is to her job. (Screenshot of a GMA-7 publicity photo)
ADVERTISEMENT - CONTINUE READING BELOW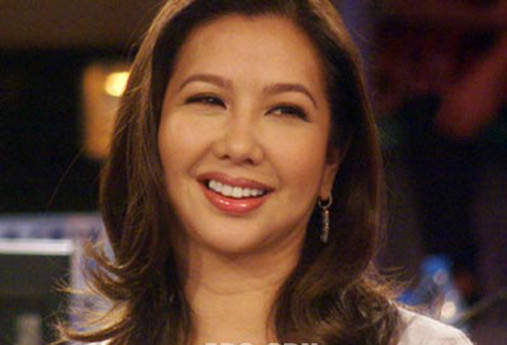 KORINA SANCHEZ
Reputed to be one of the most formidable newswomen in the industry, she's one of the anchors of ABS-CBN's TV Patrol. She also hosts her own show, Rated K. She doesn't just deliver the news, sometimes she's in the news herself. After all, she is married to Department of Interior and Local Government (DILG) Secretary Mar Roxas.  And, in case you didn't know, she used to date President Noynoy Aquino. But dating history aside, this lady is said to be a perfectionist when it comes to her news spiels. She also expects her staff to keep up with her brisk pace. She probably would have made a great drill sergeant. (Screenshot of photo from the ABS-CBN Social Media Newsroom)
ADVERTISEMENT - CONTINUE READING BELOW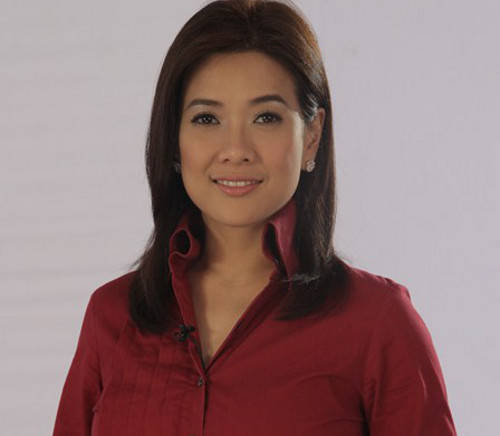 BERNADETTE SEMBRANO
She started with IBC-13, transferred to GMA-7, and then moved on to ABS-CBN. This newswoman is one of the anchors in the news segment of ABS-CBN's Umagang Kay Ganda. She also hosts the network's medical show, Salamat Dok! By the way, she dated P-Noy in the past. However, she ended up marrying Emilio "Orange" Aguinaldo IV, the great-grandson of the country's first president. Though she's often praised for her good looks, this newswoman has proven that she's more than just a pretty face. In 2011, she bravely disclosed to the public that she had been stricken with Bell's palsy, a nerve disorder that paralyzed half her face. She used her experience as an opportunity to educate the public about the condition. (Screenshot of photo from the ABS-CBN Social Media Newsroom)
ADVERTISEMENT - CONTINUE READING BELOW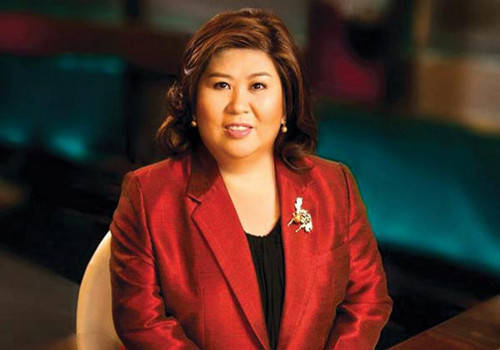 JESSICA SOHO
This renowned journalist has been the anchor of many GMA-7 news shows. These days, she's in full command in her very own news show, State of the Nation. She started out as a reporter in 1985 and has steadily added stellar achievements to her body of work such being the first Filipino to win the British Fleet Journalism Award in 1998. Then, in 1999, she won the George Foster Peabody Award from the University of Georgia. Those two international awards aren't even a fraction of everything she's been recognized for. You simply can't mess with this lady. (Screenshot of photo from State of the Nation's Facebook page)
ADVERTISEMENT - CONTINUE READING BELOW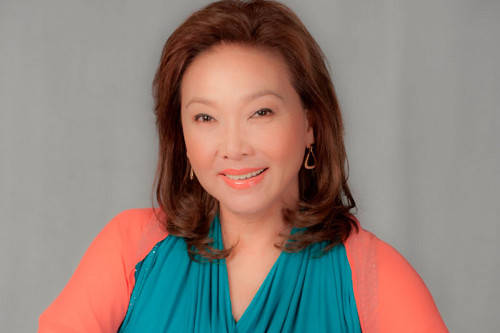 MEL TIANGCO
The tenacious Tiangco is one of the news anchors of GMA-7's 24 Oras. She also hosts Magpakailanman, a show which dramatizes various true-to-life stories, and Powerhouse, a show where she gets to check out the houses of people in power. Before her GMA-7 stint, Tiangco gained fame through the talk show ABS-CBN talk show Mel & Jay, where newsman Jay Sonza was her co-host. The talk show ran from 1989 to 1996. In case you didn't know, she's the mother of musician Wency Cornejo, who used to be the frontman of the band After Image. (Screenshot of a GMA-7 publicity photo)
ADVERTISEMENT - CONTINUE READING BELOW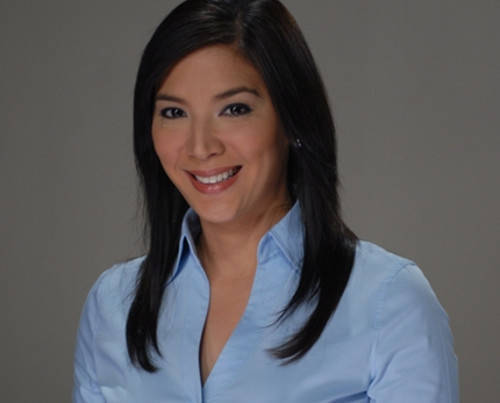 PINKY WEBB
This feisty newswoman is one of the anchors of TV Patrol Weekened. She also hosts XXX: Exklusibong, Explosibong, Exposé. Despite seeming like she never has a hair out of place, she stunned the public when she joined the crowd during her coverage of the Feast of the Black Nazarene in Quiapo back in 2007. (Screenshot of photo from the ABS-CBN Social Media Newsroom)
ADVERTISEMENT - CONTINUE READING BELOW
The runners-up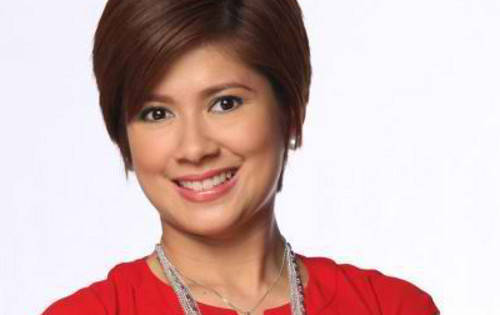 PIA ARCANGEL
This angelic (the pun was too good to resist) newswoman is one of the anchors of GMA News TV's Balitanghali and 24 Oras Weekened Edition. She's come so far, having started as a UAAP reporter for Studio 23 in 2000. She is married to AKTV sports commentator Mico Halili. (Screenshot of a GMA-7 publicity photo)
ADVERTISEMENT - CONTINUE READING BELOW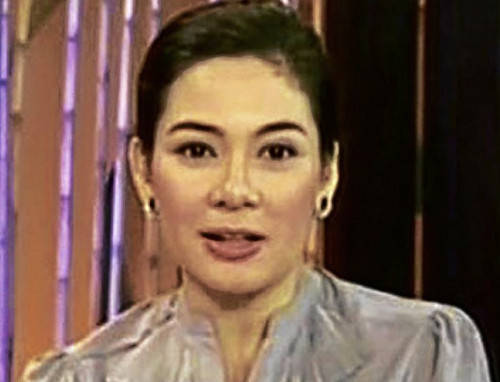 PIA HONTIVEROS
This no-nonsense newswoman made her mark in ANC shows such as Shop Talk, Top Story, and Strictly Politics. In 2012, she signed up with Solar News. She is an anchor of the network's primetime news program. (Screenshot of a Solar News publicity photo)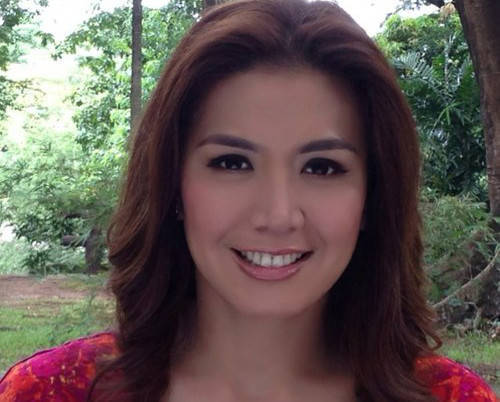 ADVERTISEMENT - CONTINUE READING BELOW
RHEA SANTOS
This newswoman is one of the anchors in the GMA-7 morning show Unang Hirit's news segment. She may look delicate but she has proven that she can rough it with the best of them during her stint in the network's investigative documentary show, Reporter's Notebook. (Screenshot of Rhea Santos' Twitter profile photo)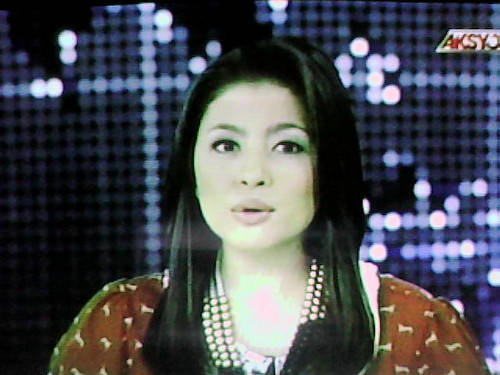 ADVERTISEMENT - CONTINUE READING BELOW
CHERIE MERCADO
This beauty started out at GMA-7, then transferred to ABS-CBN, and then moved on to TV5. She's now one of the anchors of TV5's Pilipinas News. Viewers respond to her soft-spoken demeanor. In this case, she's probably the best person to deliver bad news. She breaks the news, but she seems like she breaks the news gently. (Screenshot of photo from a TV5 video clip)
Load More Stories