B-List Mascots: Where are they now?
Mayor McCheese still has our vote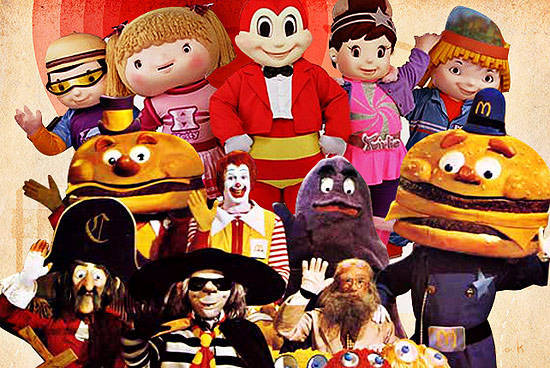 (SPOT.ph) It's a tough world, we all know it. Everyone is trying to catch a break and even when you've had a brush with success, there's no guarantee that things will keep looking up. Andy Warhol may have been right in saying that everyone will get their 15 minutes of fame but what happens when the clock runs out?
Here in SPOT.ph, we don't just ask questions-we give answers. Yes, they may be ridiculous but at least, we don't leave you hanging. Read on to find out what happened to Mayor McCheese, Champ from Jollibee, and Burger Bart. All together now: who?
Suggested reading:
Top 10 Mascots Loved By Pinoys
Chip Agents: The Junkfood Mascot Line-Up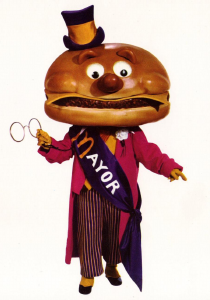 1. Mayor McCheese
Then: Mayor McCheese was the spiffy mayor of McDonaldland. Mayor McCheese, along with Officer Big Mac, tries to ensure that Hamburglar and Captain Crook don't get away with all the burgers.
ADVERTISEMENT - CONTINUE READING BELOW
Now: The mayor has always been a bit incompetent and the residents of McDonaldland realized that the best cure for Hamburglar's thieving ways is to befriend him. Hamburglar has since been rehabilitated and is only a "burglar" by name, not by virtue. Mayor McCheese tried to make an appeal to be reinstated but the case is in limbo. Due to the nature of his head, people were also getting tired of a mayor that can be bought so easily.
Sidenote: Mayor McCheese and the rest of the discontinued mascots were actually dropped due to copyright infringement. Mayor McCheese has an episode on Family Guy where he was assassinated (and eaten).
CONTINUE READING BELOW
Recommended Videos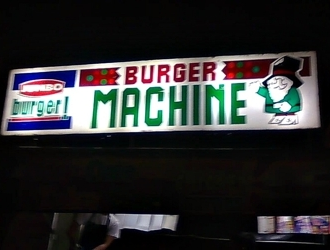 Screenshot of photo from Yellow-Pages.ph
2. Burger Bart from Burger Machine
Then: He was nameless at first but in 1988, Burger Bart, the dwarf (not gnome), was finally christened. The little guy has always been there and he's still there, steadfastly pointing to the Burger Machine logo.
ADVERTISEMENT - CONTINUE READING BELOW
Now: Burger Bart is now more than 30 years old and is suffering from chronic insomnia, as he is employed at "the burger that never sleeps."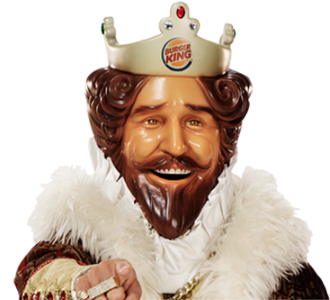 3. The Burger King of Burger King
Then: All hail the King of Burgers! He's been around since the 1970s and has since appeared in various marketing campaigns, including games for Xbox. The King rarely makes an appearance here in the tropics. Perhaps his cape isn't suited to our climate.
Now: He is off performing royal duties elsewhere, sadly.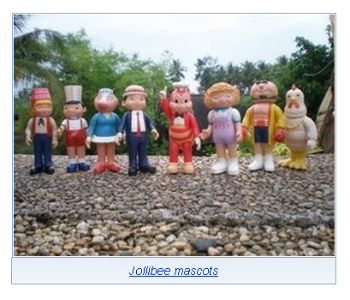 ADVERTISEMENT - CONTINUE READING BELOW
Screenshot of photo from Business.Wikinut.com
4. Not Jollibee from Jollibee
Then: Jollibee needed a lot of moral support while he was growing up. Aside from Hetty and Twirlie, the likes of Chickee, Lady Moo, Mico, and Champ were by his side.
Now: As is often the case, Jollibee grew up and drifted apart from his childhood buddies. Chickee grew jealous of the bee's ability to fly, Champ pursued his boxing career but later on joined Lady Moo in her quest to find out why she has the head of a cow and the body of a woman (Mayor McCheese and Officer Big Mac subsequently joined them), and for the most part, Mico just couldn't handle the heat. We fear Twirlie might be next. Hetty is still enjoying minor celebrity status, although this sex video might have had an effect on her career. Hetty denies that she is the mascot in the video.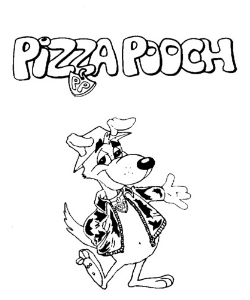 ADVERTISEMENT - CONTINUE READING BELOW
5. Pizza Pooch (and the Hut Mutts) of Pizza Hut
Then: We don't know where Pizza Pooch came from but we do know that he took the job of Pizza Hut Pete and Dougie.
Now: Pizza Pooch may have taken Pizza Hut Pete's place but he isn't faring any better. He and his gang can be seen frequently begging at tables for a slice.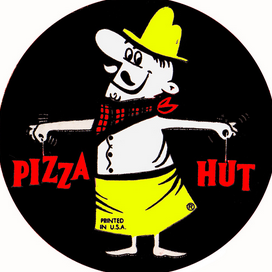 Pizza Hut Pete!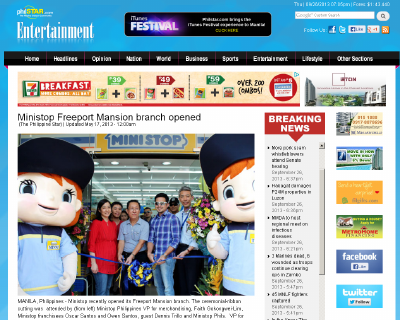 ADVERTISEMENT - CONTINUE READING BELOW
Screenshot of photo from The Philippine Star
6. Minni and Topper of Ministop
Then: As their costumes imply, Minni and Topper are dutiful employees of Ministop.
Now: When they have time, Minni and Topper make special appearances next to celebrities like Dennis Trillo but they're usually busy mopping the floors, taking out the garbage, etc. It's not always a glamorous life, they're just regular people mascots trying to make a living.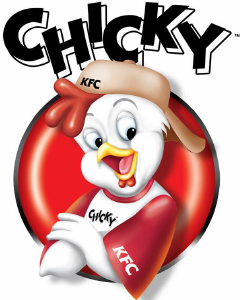 7. Chicky of KFC
Then: In an attempt to appeal to a younger demographic, Chicky was introduced in China in the early 2000s. He used to be a bigger chicken but he swapped his vest and bow tie for a shirt with his name on it. We assume this is because he might be mistaken for a kitchen-bound chicken.
Now: As of press time, there have been no plans to cook Chicky. There are rumors that he might be a junkie (KFC has been perpetually hounded by rumors of enhancing their chickens).
ADVERTISEMENT - CONTINUE READING BELOW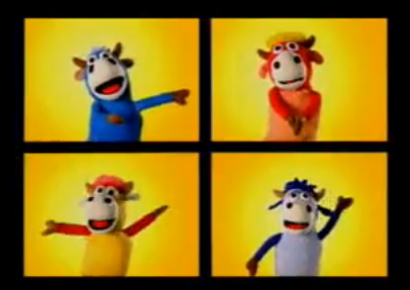 8. The Payless Beef Quartet (and the Payless Chicken) from Payless Noodles
Then: The Payless Beef Quartet had their moment of glory in a commercial where they sing about how delicious they are.
Now: After several attempts to contact their manager, we have reason to believe that the Payless Beef Quartet have now been digested. Let us have a moment of silence for them.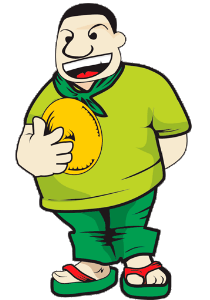 ADVERTISEMENT - CONTINUE READING BELOW
9. Mang Bina of Binalot
Then: He's always smiling, ready to serve the hungry masses. Mang Bina achieved mild success in 2010 when he won the best mascot award in the 9th AFFI (Filipino Franchise Show).
Now: Despite having a loyal following, Mang Bina has been struggling to make ends meet and has been taking odd jobs here and there. We found him on the streets, manning the traffic, but we couldn't verify if he was officially employed by the MMDA or was relying on the kindness of strangers to compensate for his services.
Mang Bina as a traffic enforcer, caught on camera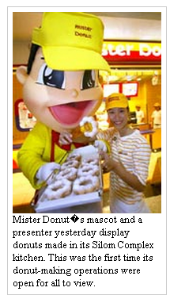 Screenshot of photo from NationMultimedia.com
10. This guy from Mister Donut
Then: There's a moustachioed chef on the logo, the smidgets mascot can sometimes be seen, and the famous Pon de Lion in Japan...and then there's this guy. This poor man is living under Michael V's shadow.
ADVERTISEMENT - CONTINUE READING BELOW
Now: We catch him chewing on donuts at the end of the day, eating his feelings.
Share this story with your friends!
---
Help us make Spot.ph better!
Take the short survey
Load More Stories