MOVIE REVIEW: Gravity
SPOT.ph blogger Paul Daza gives <em>Gravity</em> a perfect score
STORY: While on a mission to repair the Hubble Telescope 372 miles above the Earth, medical engineer Dr. Ryan Stone (Sandra Bullock) and astronaut Matt Kowalsky (George Clooney) are nearly killed when the debris of a Russian communications satellite destroys their space shuttle. With no tools or equipment, Stone and Kowalsky must make a perilous journey to another space station many miles away before their depleted oxygen supply runs out.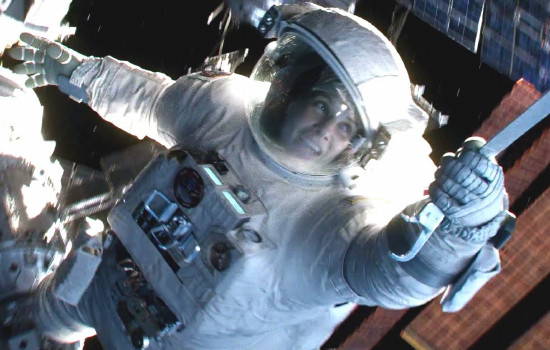 PLUSES
The uninterrupted, 17-minute opening shot. With the audacious, meticulously choreographed one-take spacewalk that begins Gravity, co-writer/director Alfonso Cuaron immediately casts a magical spell on viewers, priming them for one of the purest cinematic experiences a movie lover could hope for. Done in one seamless take, the shot is 17-minutes long and is pretty much the film's first act: it introduces the characters (four of them at first), gives us some info about their backgrounds, and lays down the groundwork for the life and death struggle that will soon engulf them. It's rare for filmmakers to start their films with a one-take showstopper, probably because they're so darn hard to top. And so, in films like The Avengers and The Adventures of Tintin, the likes of Joss Whedon and Steven Spielberg, respectively, employ the dazzling technique in kinetic action setpieces in or near the climax. But guess what, Whedon's one-take shot lasted only 60 seconds in Avengers, while Spielberg's computer-animated Tintin tour de force lasted three minutes. Cuaron's Gravity opener lasts 17 breathtaking minutes, which must be some kind of record. That Cuaron had the audacity to start his film with this high-wire act is a testament to how much faith he had in the story he and his actors  were telling; he didn't worry that Gravity would come crashing down after its opening  set the bar so high. And indeed, despite its title, Gravity never sags or collapses under the sheer weight of the expectations its first 17 minutes sets. The film starts strong and stays afloat until it ends, defying gravity for all its 90 minutes.
ADVERTISEMENT - CONTINUE READING BELOW
Alfonso Cuaron's more quiet directorial touches. Cineastes will undoubtedly be talking about that bombastic opening shot for years to come, but there are many other directorial devices which Cuaron employs in Gravity that make it the most cinematically rewarding film I've seen in years. How he gives the old fetal position a space capsule twist, and how he orchestrates sounds and silences to communicate everything from bracing tranquility to jolting terror are just a few examples of how this visionary filmmaker makes even old devices shimmer like new.
Sandra Bullock as Ryan Stone. As a doctor who couldn't even prevent her daughter from dying in a freak accident, Sandra Bullock's achingly moving performance here towers above all the other roles she's done before, including her Oscar-winning role in The Blind Side. Her portrayal of a woman who must fight to survive even though she really has no one else to live for is what will stay with you long after the film is over.
CONTINUE READING BELOW
Recommended Videos
The IMAX 3-D exhibition. Alfonso Cuaron's beautiful but scientifically accurate depiction of space, the use of long takes that actually allow your eyes to linger on the scenery, the breathtakingly immersive 3D - all these make Gravity THE first must-see Imax experience since Avatar.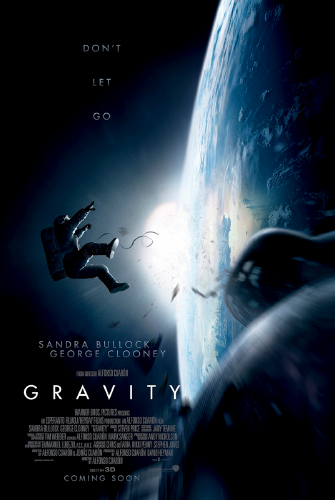 ADVERTISEMENT - CONTINUE READING BELOW
MINUS
The prohibitive cost of an Imax ticket. In a perfect world, everyone who'd like to see Gravity should experience it in an Imax theater, with its humongous screen and digitally-calibrated sound system. But this is the chaotic, troubled Earth of the year 2013, and tickets to said venue are P400 a pop.
IN BRIEF: At a time when nearly every other big-budgeted film is marketed as a motion picture event, Gravity is one movie that richly deserves the label and all the hyperbole that comes with it.
Rating: 5 out of 5 spots.
Share this story with your friends!
---
Help us make Spot.ph better!
Take the short survey
Load More Stories