You Know You're Having a Pinoy Christmas When...
10 Pinoy signs of the impending apocalypse...er, holiday.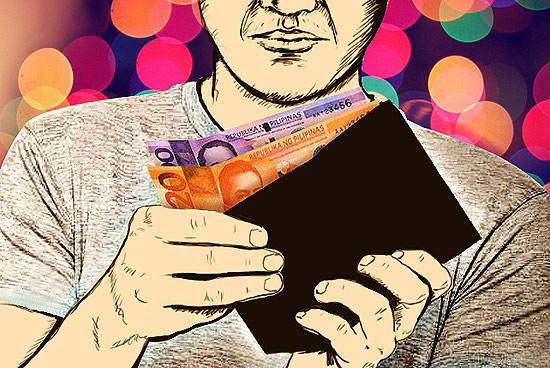 (SPOT.ph) It's a wrung-out old adage that Christmas in the Philippines starts in September. The Christmas trees start coming up, the Christmas carols start playing...yep, the so-called longest holiday season in the world gets into its groove when the "-ber" months hit. But how do you know when it truly gets into the swing of things? How do you know (without looking at your calendar) that it's already December? We've got 10 unmistakable signs. Add yours in the comments!
ADVERTISEMENT - CONTINUE READING BELOW
Also read:
Manila in Photos: It's Christmas Time in the City!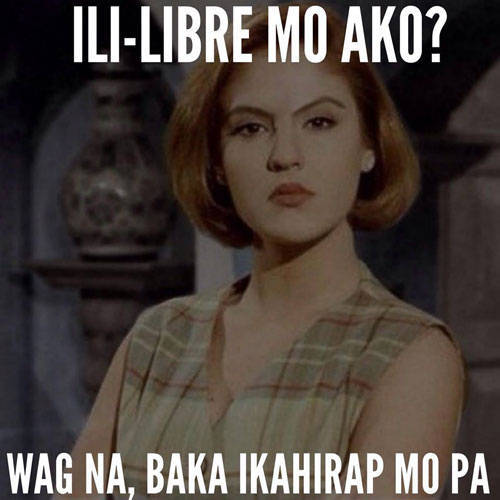 Your bank account gets unmistakably fatter
Your brain tells you that it's your 13 month pay, obediently slotting itself into your personal finances, but your heart recognizes it for what it truly is: a minor miracle. Upon checking your balance, tears of joy are permitted. Relish the feeling of unexpected wealth, at least for the two days it lasts. Then, like a hog on holiday bulimia, your wallet will crash-diet and end up even thinner than before.
ADVERTISEMENT - CONTINUE READING BELOW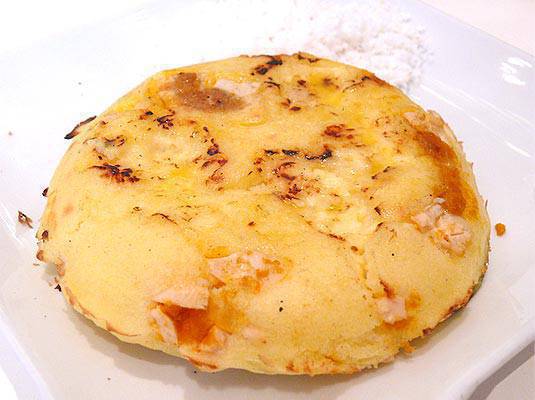 Check out the Top 10 Bibingka in Metro Manila
The Christmas menu rolls in
Let's write them all down, shall we? Hot puto bumbong and bibingka on a cold Simbang Gabi morning. Mmmm. Tangy bowling balls of quezo de bola, sliced and served atop pandesal. Mmmm-mmm. Piping hot roasted chestnuts that are fun to eat but even more fun to open. Mmmm-mm-mmmm-mmm-mmm. Christmas Eve lechon. Mmmm-mmm-oh-yes-OHHH-YES! Fruitcake? No thanks.


ADVERTISEMENT - CONTINUE READING BELOW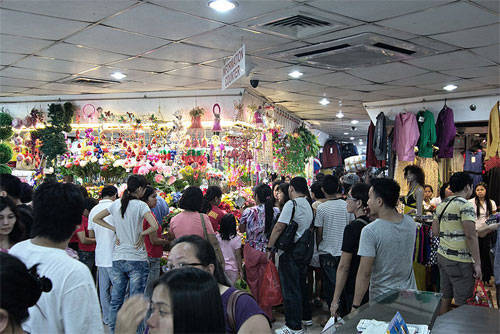 168 in Divisoria, by Timothy Albano

Divisoria becomes more crowded than usual

As if it weren't that way already, on any other day. No rush hour MRT comparisons can compare to the holiday squeeze that the streets fronting Lucky Chinatown Mall mutate into. No matter what you do, you will be unprepared for the Nazareno of Christmas-time capitalism. So don't fight it. Throw your shopping list to the winds, surrender your schedule to the dust, and just let yourself be carried away by the crush of people. Breathe in (and keep holding your breath). You are one with the crowd. You are one with Christmas.
ADVERTISEMENT - CONTINUE READING BELOW
Policarpio Street in Mandaluyong
Meralco makes a killing
You may not live on Policarpio Street along Mandaluyong. You probably don't own a lavishly lit multinational company headquarters in Ayala Avenue. You don't even hold daily light shows in Ayala Triangle Gardens. But in your own simple way, you've festooned your house with strings of lights that blink on and off, in a rainbow of colors. Sometimes, they even play looping music guaranteed to drive your neighbors insane. For all of that hard work, Meralco thanks you.



You hear Ryan Cayabyab...
Sure, you've been hearing Christmas carols since September. But it's only when December rolls around that it's time to bring out the big guns. Nothing ushers in Christmas like the dulcet "dum-dum-dum" of Ryan Cayabyab's all-in-one harmonizing in "Kumukutikutitap". He doos! He dees! He das! He doo-dee-das! Man, that guy does everything. Special mention also goes to "Pamasko ng mga Bituin," which will always be there to remind you, year after year, "na kahit hindi Pasko ay magbigayan."
ADVERTISEMENT - CONTINUE READING BELOW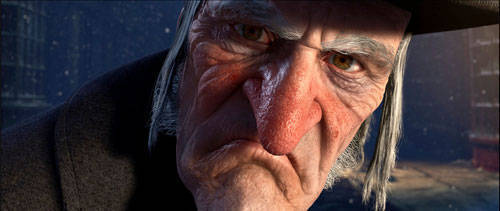 This is how carolers see you. Image (C) Disney

...and other assorted Christmas carolers
Complete with tamborine made out of tansan, or tambol made out of tin can. The best (and most applicable)? "Tenkyu! Tenkyu! Ang babarat ninyo, tenkyu!"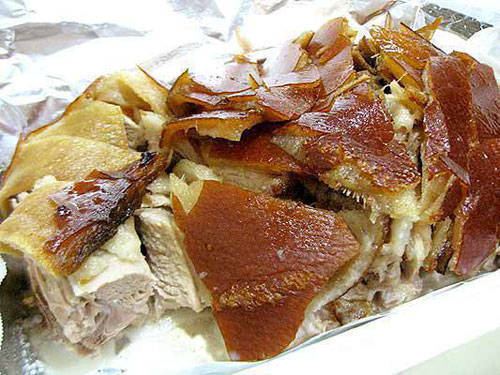 ADVERTISEMENT - CONTINUE READING BELOW
We just can't say no. Check out our list of Top 10 Lechon in Manila here. Photo by SPOT.ph
Diets are discarded
If you were on a diet when December hit, trust us, you'll forget about it faster than Janet Napoles at a Senate testimony. Even those with an iron will can't help but crumble under the tempting assault of office parties and Christmas parties, all shimmying to the gills with glistening lechon skin, slivers of exquisite ham, parades of cakes, bottomless cocktails, mounds of rice. In your corporate holiday bash, you can barely resist flirting inappropriately with your married officemate...so what hope do you have of saying no to all that darned food?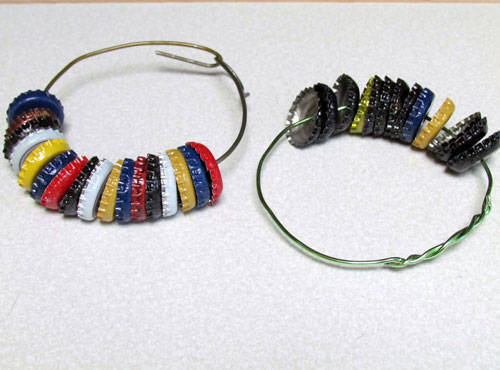 Tools of the trade. Image from oursciencenature.blogspot.com
ADVERTISEMENT - CONTINUE READING BELOW
You get a few extra passengers in the jeepney
In December, the carrying capacity of a standard jeepney will likely be raised by 5 to 10%. These new passengers are more likely than most to sit in the aisles, and will have a 60% chance of bringing jury-rigged instruments and quavering voices to the commuting party. There is also a very big chance that they will pass you an envelope or two. Have the decency to hold onto these envelopes at least, even if you have no intention of putting anything inside.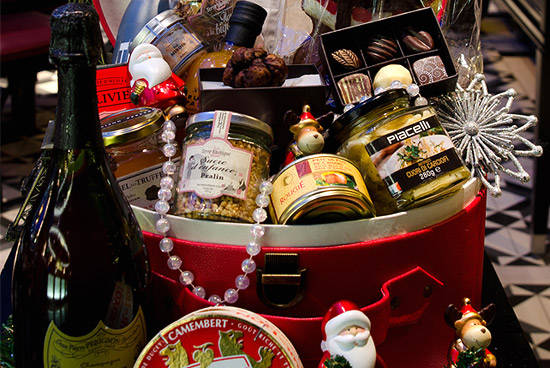 ADVERTISEMENT - CONTINUE READING BELOW
Looking for a gourmet hamper? How about 40? Check our Gift Basket Guide here.
You can live comfortably off your Christmas baskets
Like mushrooms, baskets upon baskets of prepackaged products, wrapped in clear plastic, will invade the outskirts of supermarkets everywhere. You can bet your company has already ordered a truckload. Even if you're a bit of a Scrooge, you can at least appreciate the fact that one basket has everything you need to survive all sorts of dire situations (the arrival of your in-laws, for the instance). It's a complete meal, or three, in there: Pasta noodles, meat sauce, leg of ham, bottle of ketchup, various condiments-some of them even have a bottle of wine to throw in, to numb you from excess holiday cheer.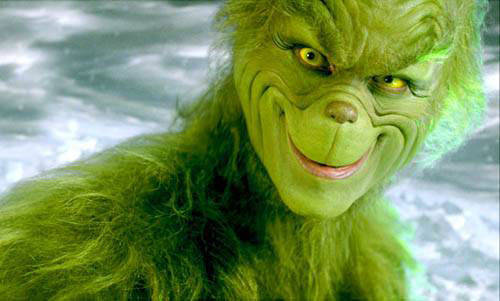 ADVERTISEMENT - CONTINUE READING BELOW
Your holiday peg. Image (C) Warner Brothers.
You are, suddenly and unexpectedly, a creature of cheer
It could be the forced leave. It could be the long-awaited homecoming. It could even be the presents. Whatever your reason, there's a lightness in your step and a strange, goofy smile on your face as the calendar marches forward to the 25th. You cut your coworkers some slack. You give a little something extra for the victims of Yolanda. You don't even mind the traffic. (Okay, maybe that last one is a bit of a stretch.) There's something thawing in your normally frozen, cynical heart. Relish it: it's called the Christmas spirit.
Load More Stories