Winners & Losers of the Week: BIR Director Kim Henares, Selfie Thief Alias "Arnel" + Others
Who made us cheer and who made us jeer this week?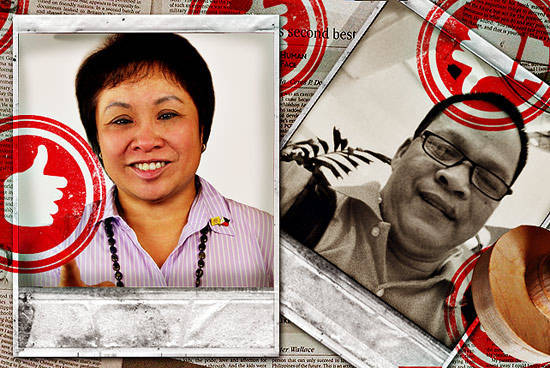 (SPOT.ph) We list the personalities who experienced highs and lows this week. Admittedly, not all the winners may be ecstatic and not all the losers may be devastated. Life is complicated, folks. Remember: Don't take everything literally and make sure to read between the lines...if you can find them. It's up to you to guess when we mean what we say or when we're putting on the snark. It keeps things interesting.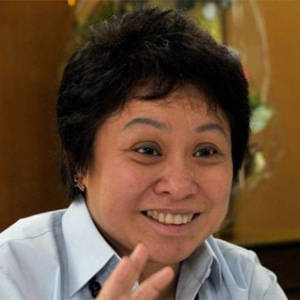 ADVERTISEMENT - CONTINUE READING BELOW
WINNER: BIR Director Kim Henares, for doing what Brandon Rios couldn't: knock Pacquiao off his feet with a low blow (she hit his wallet). The BIR threw an unexpected jab in the boxer's direction by serving him a confusing memo that took away his right to withdraw his own money.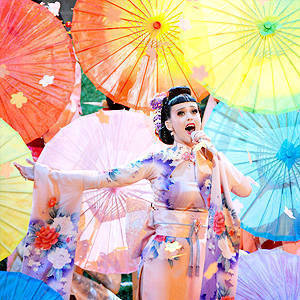 ADVERTISEMENT - CONTINUE READING BELOW
WINNER: Katy Perry, for doing the impossible: upstaging Miley Cyrus. Taking a cue from Cyrus' "racist" VMA performance earlier this year, Perry turned Japanese for the AMAs and put the Asian in Caucasian while she sang "Unconditionally" like she was Cio-Cio-San from Madame Butterfly. People are talking about her culturally insensitive performance instead of the adorable kitty that cried diamonds while Cyrus sang "Wrecking Ball." Also, Ariana who? The poor girl isn't getting enough attention because she refuses to do gimmicks. Tsk, tsk.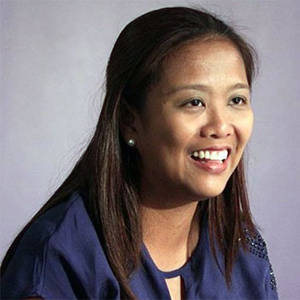 ADVERTISEMENT - CONTINUE READING BELOW
WINNER: Senator Nancy Binay, for taking the Binay vs. Roxas fight to the next level by questioning the DILG's housing project funds, especially the money used to relocate people in Metro Manila's waterways. It's not enough that her father won the Vice Presidency. No sir, they must rub things in Mar's face during his darkest hour after the Yolanda tragedy.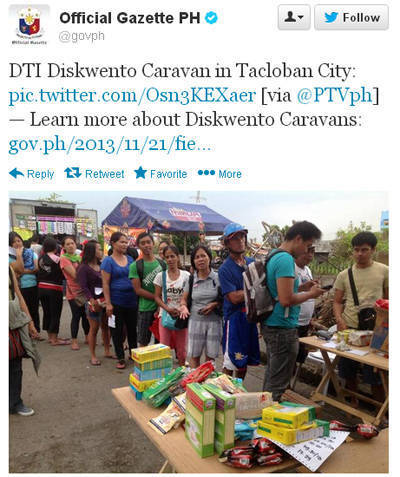 Screencap from @govph Twitter account
ADVERTISEMENT - CONTINUE READING BELOW
WINNER: DTI's Diskwento Caravan, for selling goods to Typhoon Victims. After turning away volunteers at Villamor airbase, it seems that it's really business as usual for the Government. The foreign aid for the typhoon relief efforts is now at P16 billion but you know what they say, "Give a man a fish and he'll eat for a day. Teach a man to fish and you can make him work for you while you enjoy the beach."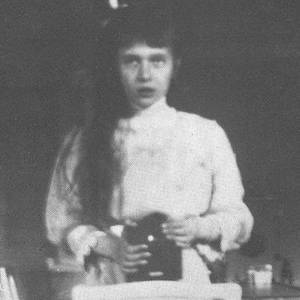 ADVERTISEMENT - CONTINUE READING BELOW
Screencrap of  photo from The Atlantic
WINNER: Duchess Anastasia, for taking this selfie with a Kodak Brownie in 1913. Hashtag: no filter.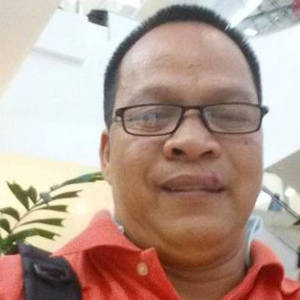 LOSER: Alias Arnel a.k.a. that guy who (allegedly) stole a phone and took selfies with it, for being completely misunderstood. Alias Arnel went to the authorities (ABS-CBN, nice) and denied the accusations against him. There was no intention to steal the phone, he was just trying to see if he can get away with it. This makes complete sense.
ADVERTISEMENT - CONTINUE READING BELOW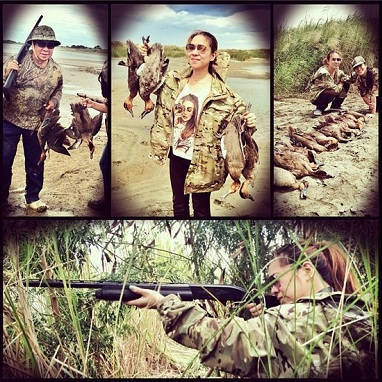 Photo from @Arch_RichelleSingson Instagram account, before it was removed by the user
LOSERS: Chavit Singson and his daughter Richelle, for being so poor that they need to hunt for their food. Yes, we're joking.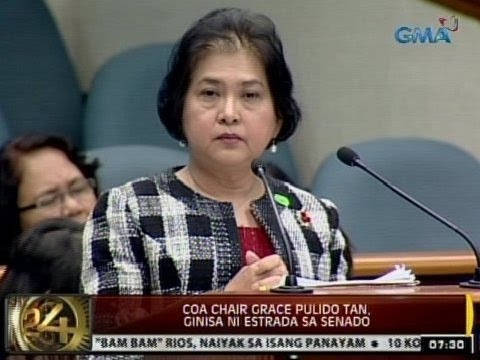 ADVERTISEMENT - CONTINUE READING BELOW
LOSER: COA Chair Grace Pulido Tan, for painting a target on her back. During a senate hearing on budget this week, Tan was "grilled" by Senator Sexy Estrada for requesting additional travel budget, hiring her own daughter, et cetera. From the looks of it, Senator Sexy's strategy is to reveal that everyone in politics is dirty. Wow. That's new.
LOSERS: Spike Lee and Josh Brolin, for their uninspired remake of Park Chan-Wook's Old Boy. The reviews are in and in a nutshell: they took everything good about the film...and threw it out the window.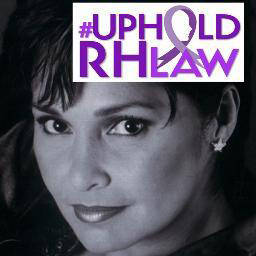 ADVERTISEMENT - CONTINUE READING BELOW
LOSERS: Leah Navarro, for being accused of doing a smear campaign against Vice President Binay. If this is true, shame on you, Miss Navarro. He is clearly capable of putting his own foot in his mouth. You don't need to help him. Watch him deny these "false" allegations ("my relief goods are unmarked") and defend himself against them at the same time ("my friends put stickers on them").
Bonus: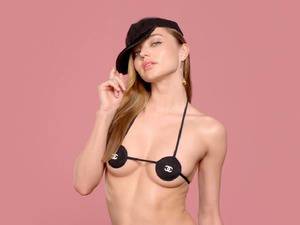 ADVERTISEMENT - CONTINUE READING BELOW
Loser: Miranda Kerr, for not having enough fabric to cover herself up in the new i-D video. Poor girl must be cold. Need a hug?
Art by Warren Espejo, with photos from PEP.ph and screenshots from Facebook fan pages, various TV show videos, news clips, and images used by fans in YouTube slideshows.
CONTINUE READING BELOW
Recommended Videos
Share this story with your friends!
---
Help us make Spot.ph better!
Take the short survey
Load More Stories