SPOT.ph's Streetsmart Guide: 10 Commuter Safety Tips
Battle the challenges of everyday commuting!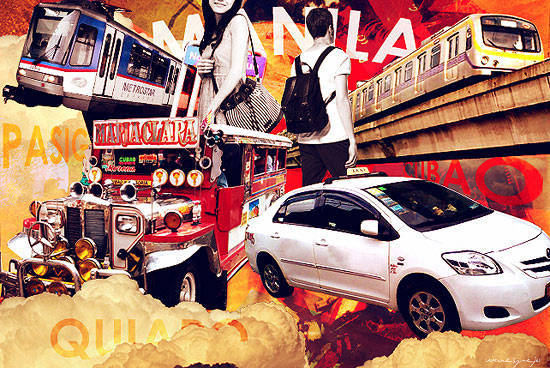 (SPOT.ph) Amidst the bright lights, blaring sounds, and jovial faces on the street, Manila is a jarring portrait of decay, destitution, and despair-reasons which make commuting painfully taxing for everyone who has to experience it (especially on a daily basis). Yes, the perils of taking a cab, riding a bus, a jeep, or even a tricycle may be inevitable, but life must go on, and the only logical thing you can do is equip yourself with useful knowledge on how to make commuting less of a struggle and more of an "adventure".
ADVERTISEMENT - CONTINUE READING BELOW
And because we care so much about your welfare, we've come up with 10 tricks of the trade to help ease the stress of braving the treacherous streets of Manila. Buckle up and read away!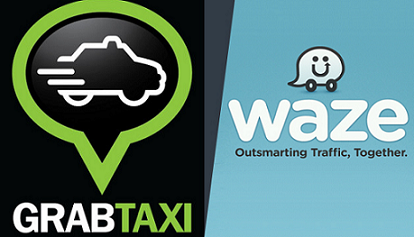 Some apps are just more worthy of downloading than others
1. Download mobile applications related to commuting.
ADVERTISEMENT - CONTINUE READING BELOW
Nowadays, it's a sin not to have a smartphone. And with the sudden ubiquity of this extremely useful piece of technology (we won't be surprised if manong driver owns one), downloading applications are now made easy. Don't get stuck with Candy Crush, Plants vs. Zombies 2, or what have you. These apps cannot and will not save you. Maximize the features of your phone and bank on handy applications which can actually help you get around the metro safely.
Commuter's Pass: Download the MMDA mobile application or Waze to avoid streets with heavy traffic, and Grab Taxi to ensure the cab you're riding comes from a decent and legitimate company (hailing a cab with the use of this app comes with an extra fee, of course). You can also make use of the pre-downloaded Google Maps to help in navigating unfamiliar territories.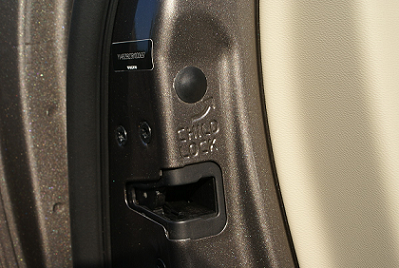 ADVERTISEMENT - CONTINUE READING BELOW
Get oriented with the child safety lock of vehicles
2. Make sure the child safety lock is not active.
Getting mugged by cab drivers, who spray chemicals on their face towels to knock their passengers out, can be prevented if only the victims checked the vehicle's child safety lock first. Unfortunately, most are unaware of the existence of these safety devices in vehicles and fall victim to this recent modus oprandi simply because they could not open the cab's door. Finding out if the child safety lock is active can be done by opening the door again after you've already closed it. If it doesn't open the second time, the child safety lock is active and you'd better rack your brain for a way to get the heck out of the car before you start to pass out.
Commuter's Pass: Don't just get in the cab. Check the child safety lock first before you start texting your friends, even more so before the cab starts moving again. The passenger seat of a car usually doesn't have a this kind of device installed, so you have the option of sitting at the back. However, if you're still consumed with paranoia and aren't confident enough about how this child lock thing works, we suggest you take a more public vehicle like a bus, a jeep, or the train.
ADVERTISEMENT - CONTINUE READING BELOW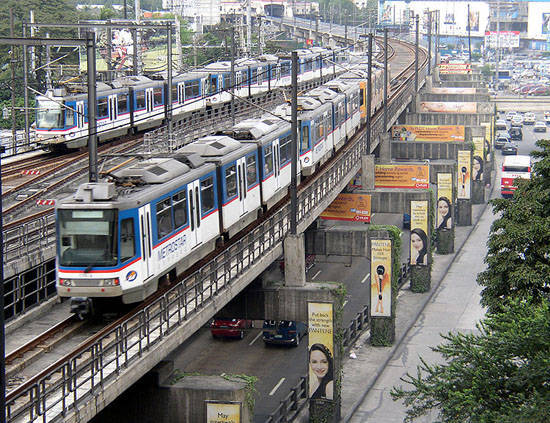 Railway or the highway?

3. Take a train whenever possible.
LRT-1, LRT-2, and the MRT-one of these trains is likely to pass your destination, so do not hesitate to hop on one. We've all heard stories of buses, jeepneys, and FXs getting robbed, but we've never heard of someone who robbed or attempted to hold train passengers at gunpoint. Though pickpockets would be the bane of your existence in taking this mode of transportation, that can easily be prevented by being extra careful of your belongings and cautious of your surroundings.
ADVERTISEMENT - CONTINUE READING BELOW
Commuter's Pass: The words gridlock and tardy will not mean a thing if you decide to take the tracks instead of the road. But you might need to brush up a little on your contortionist skills if you want to survive the trip, especially during rush hour.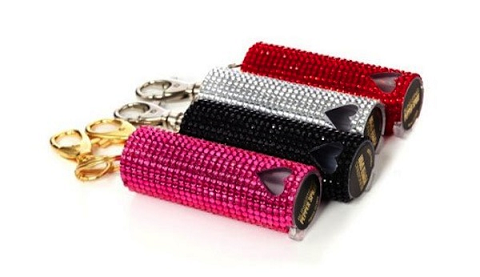 Pepper sprays can be fashionable too
ADVERTISEMENT - CONTINUE READING BELOW
4. Always bring a pepper spray.
Another reason why a lot of people get mugged or assaulted successfully is because they are "unarmed." Level the playing field or turn the odds to your favor by equipping yourself with a pepper spray. Because if malicious cab drivers can spray their chemicals at liberty, so can you! Pepper sprays are a must-have not only because they are handy and inconspicuous, but they can also do a great deal of damage to unsuspecting felons.
Commuter's Pass: If it boils down to a huge "spray-off," you'd at least have a fighting chance.
You are not in the running to become Philippines' next top model
5. Avoid dressing up when not needed.
Sure, we all want to look good and confident, especially at work, on a much-awaited rendezvous, or when meeting up with our better half. But must we really over-accessorize, don expensive-looking garb, with shoes and a bag to match? The world is not a catwalk where the aim is to strut your stuff and wow the audience. Dress down because it greatly lessens the chances of someone preying on you.
ADVERTISEMENT - CONTINUE READING BELOW
Commuter's Pass: Wear comfortable clothes when commuting because you'll never know when you need to run or squeeze your way through an awkwardly crowded train. Besides, you are not America's next top model. There's a thick line between dressing to kill and dressing to get killed.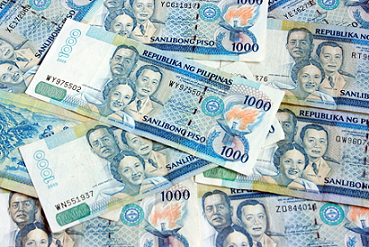 ADVERTISEMENT - CONTINUE READING BELOW
Stashing some of your funds can go a long way
6. Hide money inside your shoes, socks, or wherever possible.
Criminals just keep getting more and more desperate and violent by the minute. And so the only way to try and beat them is to use something they don't or rarely have...wits! There's no use matching their level of violence, but there's an enormous chance that you just might outsmart them. So, the next time you commute, try hiding a folded bill inside your shoes or socks (or bra even!). In the end, they might've taken away your entire kabuhayan showcase (your bag), but at least you'd still have some money to go home or to a place where someone can pick you up.
Commuter's Pass: Hide a relatively  large amount, like a 500-peso bill if you can spare it, enough to get you home in the event of a worst-case scenario.
ADVERTISEMENT - CONTINUE READING BELOW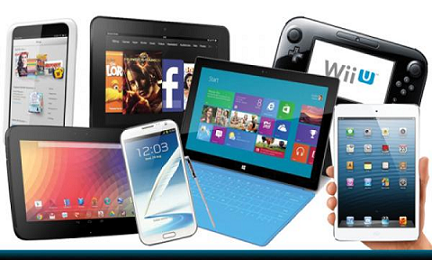 A delight for crooks
7. Don't flaunt your gadgets.
The worn out adage "if you have it, flaunt it" does not, and will never, apply to commuting. Spare yourself the trouble of becoming a potential victim by hiding your overly expensive phone, tablet, mp3 player, or whatnot. Never give the crooks the chance or the slightest idea to victimize you just because you're texting away while walking in a public place, completely oblivious to your surroundings.
ADVERTISEMENT - CONTINUE READING BELOW
Commuter's Pass: For maximum results, pair this with tip number five.

Use them wisely
8. Be informed and updated.
There's no better way to save yourself from the tight grip of possible criminals than by being constantly updated with the latest MO's they've been pulling. You may not have the time to watch television, listen to the radio, or read the newspaper, but we're sure as hell you have time for Facebook, Twitter, and Instagram. Unless you live in a cave or under a rock, you don't have an excuse for staying in the dark. Take a break from posting selfies, unnecessary status, and meaningless hashtags (your friends are probably tired of seeing the various angles of your face in their news feed), and allot more time for reading useful articles online.
ADVERTISEMENT - CONTINUE READING BELOW
Commuter's Pass: Lucky for us, social media has become an avenue for sharing a netizen's recent encounter with a crook. Social networking sites have come a long way-from being tools which serve selfish motives, to ones which help and inform the public.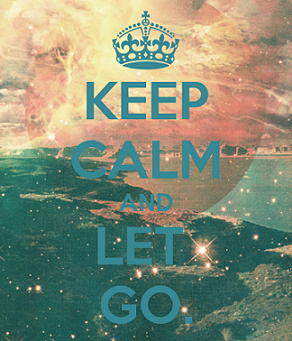 Word
9. Keep calm and let go.
Getting mugged is almost like breaking up with someone. You have to know exactly when to let go. When someone comes up to you, with a knife, an icepick, or any kind of deadly weapon, have the presence of mind to assess the situation. If you think you have a fighting chance, by all means, go ahead. Otherwise, learn the art of letting go.

ADVERTISEMENT - CONTINUE READING BELOW
Commuter's Pass: Personal belongings are of utmost importance simply because they are products of our blood, sweet, and tears. But do remember that you can easily work to acquire those things again. Your life is more important and you might only get one shot at saving it. Choose your battles wisely.
You don't want to end up like this guy
10. In the face of a worst-case scenario, create noise and call attention to yourself if possible.
You left your unnecessary gadgets at home, rode the MRT, wore the most humble clothing you have, yet, unfortunately, you still end up falling victim to a malicious individual. What choice does that leave you with? Call for help. Most petty crooks don't have the luxury to stay too long with their chosen victims that you have a good chance of people coming to your aid. Create noise, a ruckus-anything which can call attention to your situation. Concerned citizens will not hesitate to take action in times of need. Some might even run after the criminals themselves.

ADVERTISEMENT - CONTINUE READING BELOW
Commuter's Pass: Do this if, and only if, it will not jeopardize your life. If you think this will cause more harm than good, refer to tip number nine.

Recommended Videos
Load More Stories