MOVIE REVIEW: Hours
Paul Walker's final performance was for a role that was close to his heart.
STORY: August 29, 2005. Tragedy befalls Nolan (Paul Walker) when his wife Abigail (Genesis Rodriguez) dies in a New Orleans hospital while giving birth prematurely to their daughter. But things get even worse when Hurricane Katrina engulfs the state, forcing people to evacuate the hospital. Nolan has no choice but to stay put with his fragile infant because she's only being kept alive by a ventilator. As the hours tick away, Nolan's struggle to save himself and his daughter becomes increasingly desperate when they're threatened by power outages, dwindling food supply, and the city's starving survivors.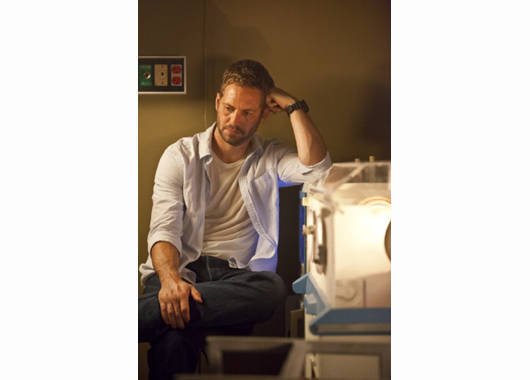 ADVERTISEMENT - CONTINUE READING BELOW
Nolan (Paul Walker) keeps vigil over his newborn during Hurricane Katrina
PLUSES
It's a very different role for Paul Walker. The handsome star's untimely death last week has given fans an urgent reason to see Walker in one of his final films. And indeed, for an actor who was most famous for his work as part of the Fast & Furious ensemble, he plays against type as a dad trying desperately to keep his infant daughter alive.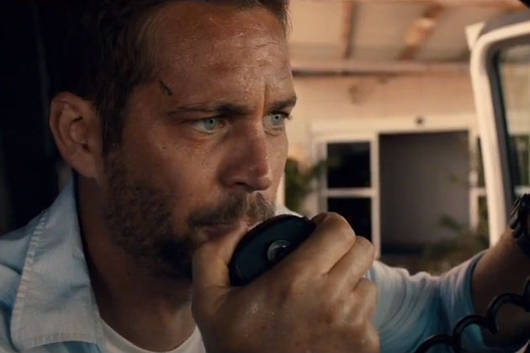 ADVERTISEMENT - CONTINUE READING BELOW
Nolan calls for help
The dog and the baby. There's a joke among directors and actors that working with animals and children should be avoided at all costs. Why? Because not only are they difficult to control during costly, time-is-money film shoots, but they're also notorious scene stealers. God forbid a Hollywood A-lister is upstaged by a cute kid or a cuddly canine. For better or worse, Hours director Eric Heisserer decided to put a baby and a dog in this film...and it works. The baby and the dog tug at the heartstrings whenever they're onscreen.

The timeliness of the film's release vis-a-vis Yolanda. It is said that catastrophes bring out the best in people, transforming ordinary folks into self-sacrificing heroes. But listen to the news and you'll also come across stories of looting and, sometimes, murder-all for the sake of survival. Though Hours isn't based on a true story, I'd like to think the film's storyline is based on incidents and behavior that was actually observed during Hurricane Katrina's aftermath. There are instances in the film when Nolan finds himself in a kill-or-be-killed scenario where desperate people are even willing to use guns to increase their chances of survival. By dramatizing the "survival of the fittest" mentality after Katrina decimated New Orleans, Hours shows us that desperate victims of calamities have the capacity to go to drastic lengths when pushed against the wall, regardless of whether they're from first or third World countries.
ADVERTISEMENT - CONTINUE READING BELOW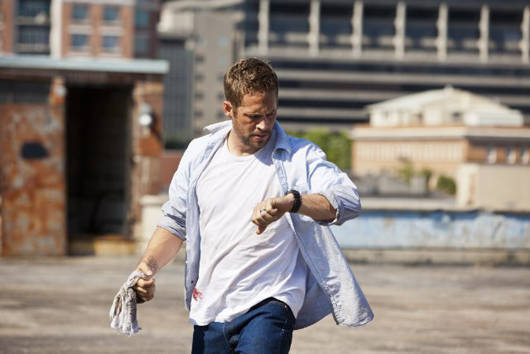 A race against time. Nolan has to manually recharge the ventilator's battery every two minutes to keep his child alive.
MINUSES
The performance was lacking. There are two early scenes in Hours when Walker falls short on the pathos and empathy one would expect from his character. Such emotional scenes would have generated buzz for an Academy Award nomination. It doesn't help that the director chooses to film Walker's face in a side view profile, so we only get to see one of his eyes during crucial moments.
ADVERTISEMENT - CONTINUE READING BELOW
Unbelievable time-stretching. In the film, it's made clear that Nolan has to recharge the battery powering his infant's ventilator every two minutes, because electricity at the hospital was knocked out by Katrina. Whenever Nolan has to leave his baby to look for food or medicine in another part of the hospital, he has to make sure he comes back in less than two minutes to recharge the battery manually, or his daughter will die. The film handles this plot element realistically at first. After the halfway point, however, when Nolan goes to the hospital roof and suddenly encounters unwelcome visitors, it becomes impossible to believe that, after everything that happens, he manages to get back to his child in less than two minutes.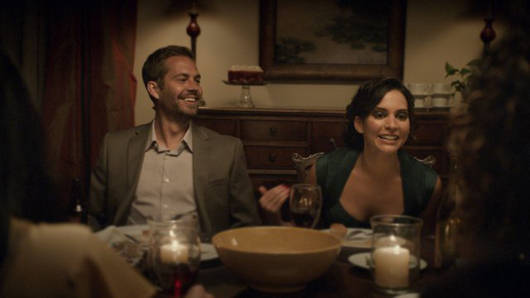 ADVERTISEMENT - CONTINUE READING BELOW
Nolan and Abigail (Genesis Rodriguez) in happier times.
IN BRIEF: The inept handling of the passage of time makes it hard to suspend disbelief. If tears will be shed while watching this movie, it will be because fans are heartbroken over Paul Walker's death.

Rating: •• 2 out of 5 spots


Recommended Videos
Load More Stories