Winners & Losers of 2013: Part 2
Who made us cheer and who made us jeer this year?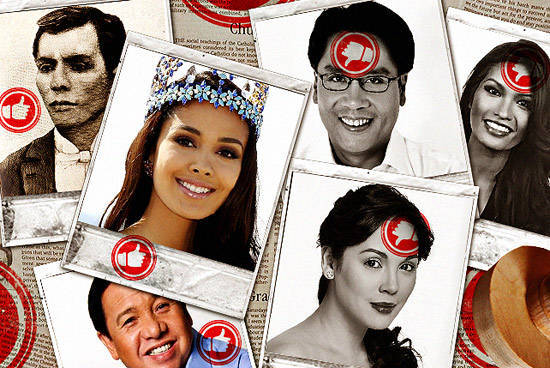 (SPOT.ph) We've been listing the personalities who experienced highs and lows the entire year! We've confused a couple of readers with some of our choices but that's only because life isn't as simple as good against bad, especially when there are people with faces of steel. No controversy can ever shake their belief that they are on the side of truth. If there's anything that we've learned, life really is complicated and, at its worst and best, quite interesting.
Ladies and gentlemen, the Winners and Losers of the Year (Part 2)!
ALSO READ: Winners & Losers of 2013: Part 1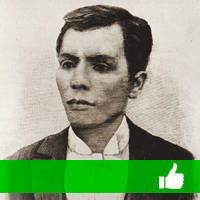 WINNER: Andres Bonifacio
Achievement of the year: This year, Andy B. got a miniseries, a rock ballet concert, a play, an opera, a children's book, and he's flying solo in the newly minted P10 coin. If we live to be 150, we hope we also get a miniseries. It'd be nice to have all the other things too but we don't want to unnecessarily die for the country. Keyword: unnecessarily.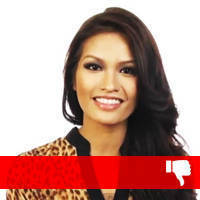 LOSER: Janine Tugonon
Fail of the year: We ought to cut her some slack because hey, we're all human. It would be hypocritical to say that we won't go for an upgrade when one is available but, using the iOS 7 as a metaphor, sometimes the flashy new interface has glitches that will make you wish you never made that choice.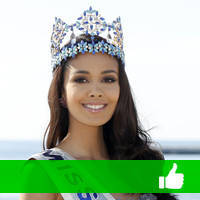 WINNER: Megan Young
Achievement of the year: She has a crown on her head. If that doesn't make her a winner, what does?
ADVERTISEMENT - CONTINUE READING BELOW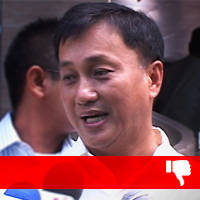 LOSER: Francis Tolentino
Fail of the year: His second "love letter" to Inferno author Dan Brown. The man has too much time on his hands, probably because he doesn't spend a lot of it stuck in traffic jams or waiting in line to get to the MRT (only to be shoved into someone's armpit once he gets on...the horror).
Suggested read: Maynila in the Gates of Hell.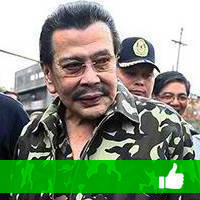 WINNER: Erap Estrada
Achievement of the year: Plunder? What plunder? Manila Mayor Erap Estrada started his term in the Gates of Hell armed with a vision. Instead of discrediting Dan Brown's claims, Estrada said that if Manila is hellish, he will take it upon himself to make it a little more heavenly. Spoken like a tunay na action star, complete with an appearance in military uniform.
Suugested read: How to Handle a Political Scandal: A Manual for Aspiring Politicians.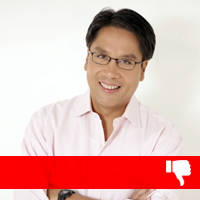 LOSER: DILG Secretary Mar Roxas
Fail of the year: He really puts the Mar in Martyr. His political love affair with our current president puts My Husband's Lover to shame. A list of women have been linked to Aquino but no one comes close to the kind of devotion that Mar has shown to P-Noy. We hope Mar gets a smooch at the end of all this because, with his epic Romualdez-Aquino namedropping, he seems to have kissed his political career goodbye.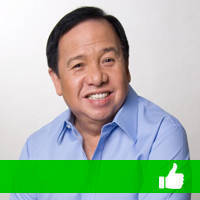 WINNER: Richard Gordon
Achievement of the year: For the hilarious #ipasoksidick hashtag on Twitter. He didn't make it to the senate, but during Maring, an old photo of him on a Philippine Red Cross vehicle re-circulated. There are a lot of haters on the Web but without doing much-or perhaps, because of all that he has done-Dick is getting a lot of love, which he could have used in the last Presidential election. Or the last Senatorial one. Remind us again why he's not in office?
ADVERTISEMENT - CONTINUE READING BELOW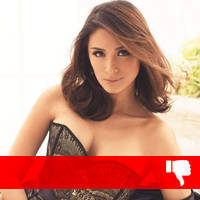 LOSER: Heart Evangelista
Fail of the year: Despite multiple declarations of love and an Instagram photo that literally made headlines, a handful of people still think that her relationship with Senator Chiz Escudero is a sham-including her parents, and especially her mother who, in so many words, declared her unfit to make important life decisions. What does she need to do to prove her maturity? Be a calendar girl for a liquor company?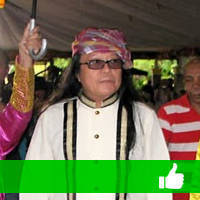 WINNER: Abdul Farid (or the artist formerly known as Freddie Aguilar)
Achievement of the year: Amidst accusations of statutory rape, something one does not typically shrug off, the artist formerly known as Freddie Aguilar went ahead and married his 16-year-old girlfriend under a new God. People found something new to fault, calling him atat, but when you're as old as he is, time's a wastin'.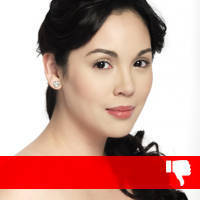 LOSER: Claudine Barretto
Fail of the year: We've listed her 10 Strange Moments for your reference, but we hope that someday, Claudine will look back at this period and just laugh at the ridiculous year when nothing made sense. It's never too late to make a recovery and you don't even have to do it in front of the cameras. Sober moment right here.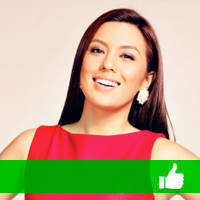 WINNER: Nikki Gil
Achievement of the year: Staying classy while being scathing. It's hard to stand by your personal beliefs about (let's not be coy about it) sex without shaming other women, but she did it. Gil said that purity is an important part of who she is and the person she will be with needs to respect that. Whether you share her opinion about bed manners or not, that's sound advice for everyone who is looking for love.
ADVERTISEMENT - CONTINUE READING BELOW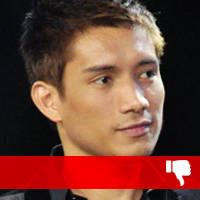 LOSER: James Yap
Fail of the year: He may have won millions in settlement, but even after the separation, James Yap is still feeling the aftershock of his decision to be in a relationship with Kris. But he has to understand, she's an Aquino.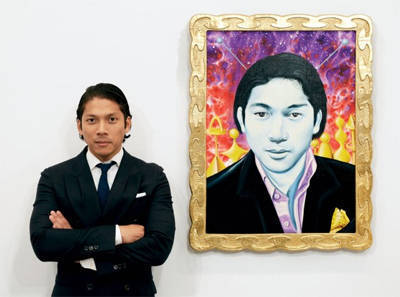 WINNER: Robbie Anontio
Achievement of the year: He's constructing a museum of him and you can call him vain or whatever but hey, he didn't steal our taxes to do it. He has, um, earned the right to waste his own money on trivial things.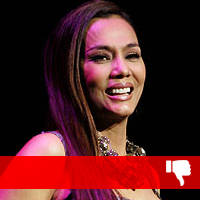 LOSER: Kuh Ledesma
Fail of the year: For saying that "noong nilikha ni Lord si Adam at si Eve, wala naman si Frank!" despite being cast as the arguably more accepting parent of a gay man in My Husband's Lover. Two steps forward, one hundred steps back in one interview.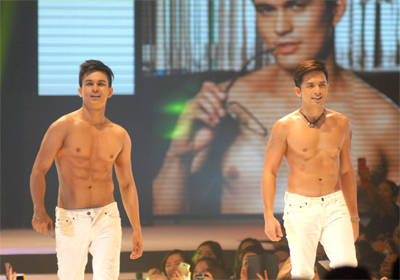 WINNER: Tom Rodriguez and Dennis Trillo
Achievement of the year: Playing a gay role is nothing new (Trillo has played a transgender woman in Aishite Imasu, 1941: Mahal Kita) but when My Husband's Lover hit the small screen, the LGBTQF (the F is for friends) community showered it with praise and gave much love to the lead stars. You'd be drunk if you took shot every time they played "One More Try" or "Help Me Get Over" but it's still the first Philippine primetime telenovela that revolved around a gay couple. Go TomDen!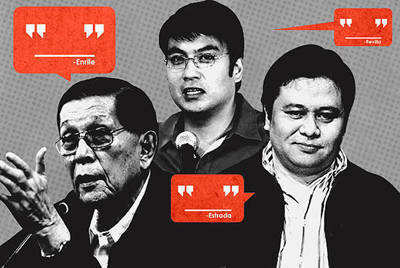 LOSER: Sexy, Tanda, and Pogi
Fail of the year: We can quote Janet Lim Napoles and say, "kawawa naman sila at nayuyurakan ang magadang pangalan nila." Or we can say that they're losers for getting such unimaginative nicknames. But with all the evidence presented against them for malversation of funds and plunder...they're obviously losers for getting caught. Duh.
ADVERTISEMENT - CONTINUE READING BELOW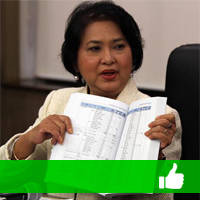 WINNER: Grace Pulido-Tan
Achievement of the year: Through her, we found out that NGO can also stand for Napoles Generated Organizations. When asked to comment on what the Commission on Audit think of what they discovered when they did their ocular inspections, Pulido-Tan stated that her job is to present data, not to give an opinion. Wise words because people can lie but (correct) data does not.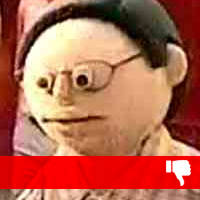 LOSER: Arn Arn
Fail of the year: Being made in the mold of a "moron." We're quoting regular people.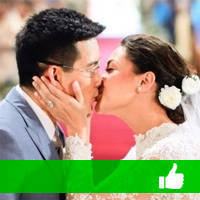 WINNER: Maya
Achievement of the year: Her fictional wedding was more lavish than Jodi Sta. Maria's actual wedding.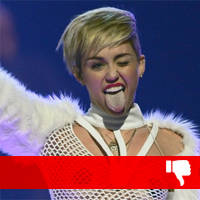 LOSER: Miley Cyrus
Fail of the year: She's a good singer with a grand vision and is actually pretty smart if you bother to watch and read her interviews. Unfortunately, all that matters to some people is her lack of pants.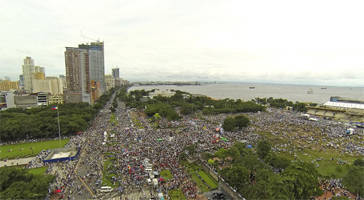 WINNER: Million People Marchers
Achievement of the year: They may not have reached a million, but anyone who is doing anything to make a stand against corruption is a winner.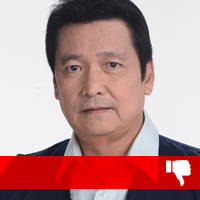 LOSER: Senator Lito Lapid
Fail of the year: He almost made it through the year without a hitch despite being accussed of misusing his funds but Senator Lapid opened his mouth...and "tuyo" came out.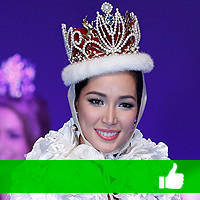 WINNER: Miss International Bea Santiago
Achievement of the year: She too has a crown on her head but she wins for her humble message of gratitude for all the help that the Philippines received post-Yolanda.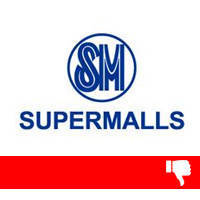 LOSER: SM Super Malls
ADVERTISEMENT - CONTINUE READING BELOW
Fail of the year: With the news that they will no longer sell hammers in their stores, they don't have it all for you anymore. (Blame the Martilyo Gang.)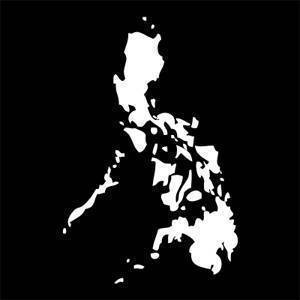 WINNER: Tacloban. Leyte. The Visayas. The Philippines.
Achievement of the year: After everything that has happened, we're still here. Hurrah for that.
Art by Warren Espejo, with photos from PEP.ph and screenshots from Facebook fan pages, various TV show videos, news clips, and images used by fans in YouTube slideshows.
Load More Stories