We Can See the Future: 10 Ridiculous Predictions That are Actually Likely to Happen
Ships will sink, planes will crash, people will panic, and single <em>ka pa rin</em>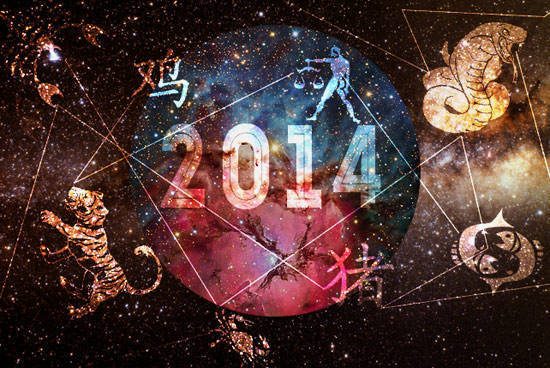 (SPOT.ph) Fortune-tellers are a bit of a dying breed nowadays and the madams of astrology have been replaced with Feng Shui experts. Despite our continuing feud with China, mainstream media has been busy getting to the bottom of what's lucky for the year of the horse. Since we're getting into the details of this field, it's the year of the green wooden horse dominated by fire and earth elements.
Despite our apprehensions about the accuracy of astrology, we actually miss the drony sound of an elderly woman dispensing "information" about what lies ahead for the 12 signs that make up the zodiac. "Scorpio, tigilan mo na ang paglalandi mo dahil nakakasakit ka ng feelings. Sagittarius, huwag magpalinlang sa Scorpio." Et cetera, et cetera.
Aside from this, there were also morning talk shows that seriously discussed the future of our country... as predicted by psychics. They make fearless forecasts about vague events, for example, "a beloved old celebrity will pass away," and sure enough, a beloved old celebrity indeed passes away. Simply amazing.
We kept our ears open for these audacious looks into the future and these are some of what we overheard.
ADVERTISEMENT - CONTINUE READING BELOW
Calculating statistics
1. A famous male singer, currently suffering from an illness, will pass away this year.
This morbid prediction seems to be a favorite among psychics and the accuracy is astonishing...until you calculate the odds. It's highly unlikely and near impossible for a year to go by without at least one famous celebrity death. This is what The Lion King prepared us for. It's the circle of life.
Similar predictions: an old actress will pass away, a mayor will be killed, and there will be an attempt on a leader's life.
2. A different kind of sound will be heard coming from the earth.
CONTINUE READING BELOW
Recommended Videos
We've been living in the city for years now and the only sound we hear are blaring horns, the unfriendly neighborhood karaoke, and the rumbling of our empty wallets. We don't know what the earth sounds like but it is likely that in the middle of the night, when a random anguished wailing sound is heard-it's not a ghost. It's the earth having a good cry over the latest Maria Mercedes episode.
3. "There will be a lot of pressure with the government in the next two years."
We're not trying to be anal about grammar here or anything but according to this, the pressure is WITH the government, not ON the government. We think that the pressure is indeed there but, based on this sentence, we're not sure how to direct it towards something fruitful yet. More work needs to be done.
ADVERTISEMENT - CONTINUE READING BELOW

No love for rats?
4. P-Noy will not marry yet (because he is a rat).
This psychic dared to call P-Noy a rat! The nerve of...oh, Chinese Zodiac. Rat or not, the President doesn't seem to be all that interested in ringing any wedding bells. Perhaps he has learned a thing or two about marriage from his sister, discouraging him from getting into anything remotely close to a relationship.
5. People born in the Year of the Ox should be conservative about spending this year.
Even if you're not an ox (like Angel Locsin, KC Concepcion...and hey, Anne Curtis!), being careful about what you buy is very savvy advice.
6. "Heated arguments of lawmakers."
WHAT? And we thought this would be the year when they all finally work towards a common goal (e.g. petition to bring PDAF back under a new name or work on covering each other's asses when plundering.)
ADVERTISEMENT - CONTINUE READING BELOW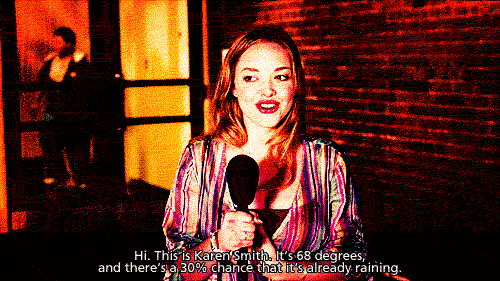 7. Expert predicts both a hot year and a year with a lot of flooding.
We predict that during some days, it will be cloudy but it could be a sunny day after that. The humidity will fluctuate and rain in the afternoon will sometimes come as a surprise. You should also prepare for windy days, which we may experience when there is wind.
8. Capricorns, you had a bad year last year so you should be careful this year.
The prime example is Janet Lim-Napoles, who had an unlucky year last year because Capricorns were to experience bad luck. This year, she is advised to be more cautious because when you're stealing from people, it cannot be stressed enough that the last thing you want to do is get caught. Getting caught will give you very bad luck indeed.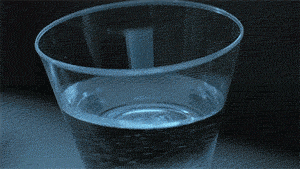 ADVERTISEMENT - CONTINUE READING BELOW
"High-tech" earthquake sensor
9. The local government units of Iloilo, Cotabato, Cagayan de Oro, Iligan City, Marikina, Pampanga, Laguna, Tagaytay, Cavite should prepare for an earthquake with a greater intensity than the Bohol/Cebu earthquake of 2013.
The psychic urges people to pray hard and not use "high-tech" to avoid this calamity. (It does not bring us any comfort to say that there is no "high-tech" in existence that can predict an earthquake and even if you don't believe in anything divine, praying is the best thing you can do to prevent one from happening...because it's the only thing you can do.)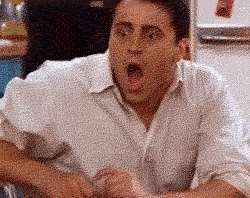 Someone will say something? OMG!
10. "Famous young actress will make a very important announcement" and "Famous actor will be very controversial."
Famous young actress will star in several shows, famous actor will get a lot of advertisement. Famous young actress will be plagued with rumors, famous young actor will be linked to several women. Famous young actress will still be young for two more years, famous young actor will become famous old actor in 10 years. Shocking!
ADVERTISEMENT - CONTINUE READING BELOW
Share this story with your friends!
---
Help us make Spot.ph better!
Take the short survey
Load More Stories