Weekly News Round-up: UP Council Says No to New School Calendar, Senator Juan Ponce Enrile denies link to Napoles, and MMDA gets an upgrade
Your weekly news digest, with a dash of snark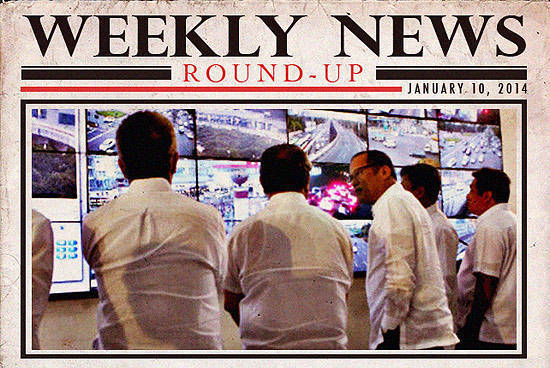 (SPOT.ph) Not everyone has the time to chew on the news, so here's a digest of stories from banal to bizarre that happened this week: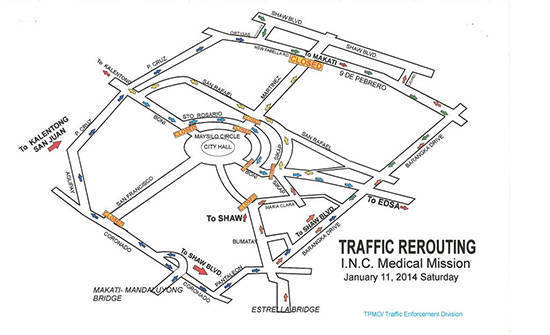 1. Traffic along Mandaluyong will be re-routed to give way to an Iglesia ni Cristo Medical Mission.
In local Metro Manila traffic news update, be advised that a section of Mandaluyong will be closed off on Saturday (January 11, 2014) in order to give way to an Iglesia ni Cristo Medical Mission. Click on the link for a larger view of the map.
2. The UP Diliman University Council voted not to endorse the proposal to move the start of classes to August.
The council stated that more studies need to be done in order to gauge the impact of the new calendar year, claiming that there is no compelling argument to make the change. The six-month break is proving to be a very compelling argument for some. Don't give in to temptation.
ADVERTISEMENT - CONTINUE READING BELOW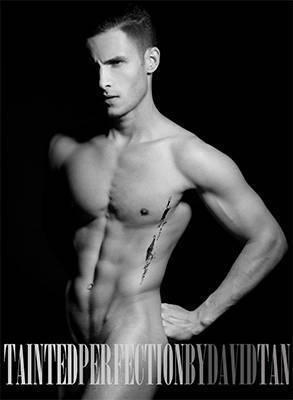 This is what we found when we Googled David Tan. Walang kinalaman sa kanin, pero may ulam.
CONTINUE READING BELOW
Recommended Videos
3. Alleged smuggling lord David Tan is probably fictional, said Atty. Argee Gueverra.
Late last year, news about a rice smuggling syndicate headed by a certain David Tan surfaced but the NBI failed to make this alleged mastermind materialize due to conflicting statements and insufficient evidence. Atty. Argee Gueverra and KMP Secretary General Antonio Flores claim that David Tan is nothing but a ploy to overshadow the issue on the overpriced rice from Vietnam. (For an agricultural country, it's amazing how poorly our farmers are treated. Perhaps the government thinks that they can throw crap at them under the guise of "fertilizing." That's not cool.)
4. Lawmakers express support to probe on increase in SSS and Philhealth contribution rates.
They keep hitting the "like" button on this thing but uh...when is the actual probing going to happen? (Read about What's Happening to the SSS.)
ADVERTISEMENT - CONTINUE READING BELOW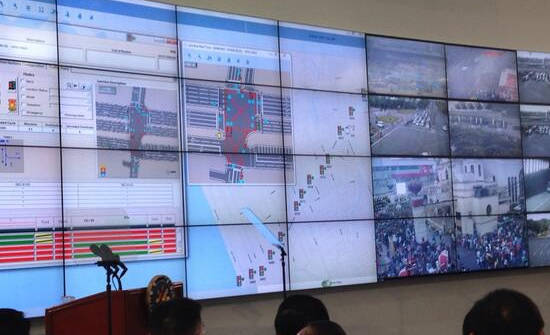 Photo taken from @mikefrialde
5. MMDA launches Hermes, a new high-tech traffic monitoring system.
They've installed, we quote, "25 new fiber optic high defiinition (sic) Pan-Tilt-Zoom Traffic Control/Video surveillance cameras and 36 45-inch video screens." They can watch cars not move for hours in HD! There's no word yet if bus drivers can petition for a copy of the footage recorded on the equipment, so they can use it for their audition for the next Fast and Furious film. (Here's the Hermes system in "action" during the Feast of the Black Nazarene.)

6. Senator Juan Ponce Enrile has filed his counter-affidavit, claiming that he has nothing to do with the PDAF scam.
ADVERTISEMENT - CONTINUE READING BELOW
In pork barrel scam news, Senator Juan Ponce Enrile has formally denied any connections with Janet Lim Napoles. He's old enough to forget certain things. You have to admit that.
7. COA has found irregularities in the entries for the controversial Conditional Cash Transfer program.
The Commission on Audit has found duplicate and even fraudulent entries on the Conditional Cash Transfer program (or CCT), which means that there might be an overpayment of nearly P5 million. According to DSWD Secretary Dinky Soliman, the CCT "the centerpiece" of Aquino's poverty-reduction program and they are cooperating with COA to get to the bottom of these irregularities to make the CCT service more efficient. There's P1.3 billion from previous years yet to be liquidated and while it's nice to know that there's money in DSWD, it's weird knowing that there's a pile of cash just sitting there. (Quick, use it before it gets stolen!)

8. Korina Sanchez goes back to school.
ADVERTISEMENT - CONTINUE READING BELOW
After her tiff with Anderson Cooper, Korina Sanchez figured she needed to go back to school and learn a few things about journalism again. Let's not make fun of her for doing the right thing.
GMA newsclip on the Feast of the Black Nazarene
9. A lot of devotees attended the Feast of the Black Nazarene.
Incidents of injury did not deter people from flocking to show their devotion to the Black Nazarene. A man jumped off the bridge and barriers were toppled over, disrupting a mass in Luneta where Cardinal Tagle was doing his sermon. Atheists will quietly grumble about this event.
10. Senator Nancy Binay said that the Department of Health should not blame the Yolanda survivors for the measles outbreak.
Senator Binay turned her attention to the "apparent failure" of the government's anti-measles campaign, since the DOH had plenty of time prior to the outbreak to offer the free measles immunization shots in Metro Manila and other parts of the country. She stated that DOH "can ask the help of LGUs" to implement these health programs and then flashed a picture of Makati Mayor Junjun Binay, for them to know who he is. (We made that last part up.)
More about what's happening in the post-Yolanda operations on Monday. See you next week, Spotters!
Share this story with your friends!
---
Help us make Spot.ph better!
Take the short survey
Load More Stories