10 Reasons Why We Think Sony's PlayStation 4 is Very, Very Cool
The PS4 just launched in Manila, and our geeky gamer hearts are palpitating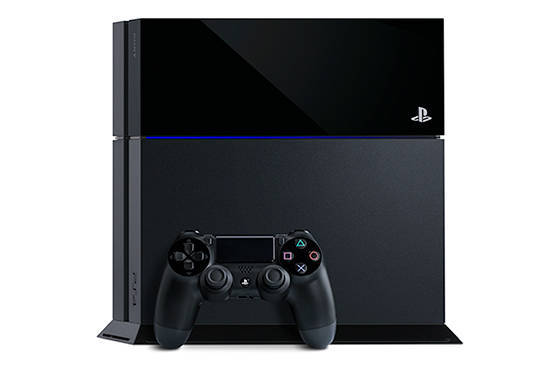 (SPOT.ph) We know there's more than 10 reasons to buy this console (the games-finally, the Kingdom Hearts sequel-being the primary pull...on your wallet) but upon holding the controller and seeing what is now known as the most powerful gaming console in the market to date, we were astounded. Stupefied. Stunned. Amazed. Hooked.
PlayStation 4 (PS4) was launched on January 14 and yes, it is now available for public consumption. Here are 10 cool things about it that might just convince you to part with your hard-earned money.
1. The pricetag: P24,999 (sans camera) and P26,999 (with camera).
It's less expensive than an iPhone5...and heck, it's even less expensive than some of Sony's smartphones.
2. The new Dualshock controller.
It comes in three colors (jet black, magma red, and wave blue) and it has a touch pad. Rub it and ASOBI, your playroom companion, will jettison into the screen. The controller feels lighter despite being a few ounces heavier than Dualshock 3 and this may be attributed to the sleek new design. The angles are more curved and the left hand buttons (control arrows) are closer to your thumb. Less strain, more play.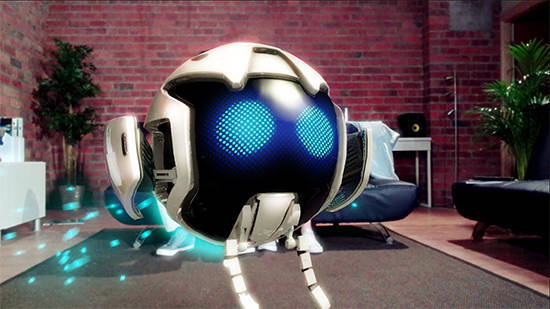 ADVERTISEMENT - CONTINUE READING BELOW
Your new best friend
3. ASOBI.
Your dreams of having HAL...or let's go with a friendlier reference, GERTY, to guide you as you move around a virtual world will finally come true. The Sony Playroom comes with a companion bot named ASOBI and when you're stressed, you can give him a few whacks (don't hit anything in the real world) but a word of caution: he will strike back. He may even freeze your entire head...or set it on fire.
4. More controller features: sharing.
"Pics or it didn't happen!" won't be a problem for PlayStation 4 users. The controller has a built in share feature, which will allow you to show your friends what you've been achieving in your alternate life.
CONTINUE READING BELOW
Recommended Videos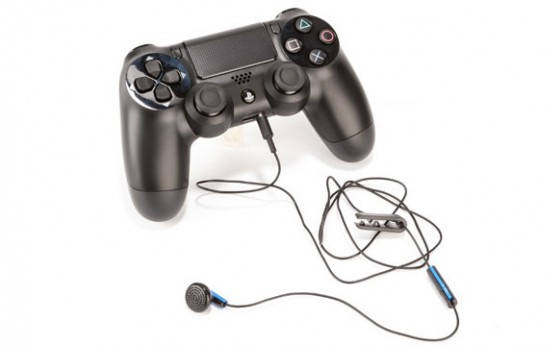 5. Even more controller features: audio jack!
It's not enough that it's wireless, they just had to add this tiny detail that makes all the difference. You can now plug in earphones in your controller (which actually has a built-in speaker, can you believe it?) to minimize the envy of your neighbors who don't have the PS4 yet.
ADVERTISEMENT - CONTINUE READING BELOW
6. You get a headset!
Yes, a mono headset is bundled with the controller. When we say headset, we really mean earpiece plus microphone because the console does allow you to have in-game chat if you're networked with other players through the power of the Internet.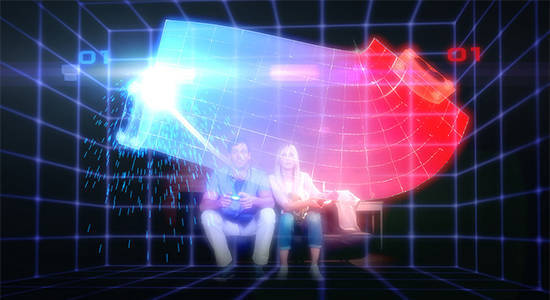 7. Pong gets an upgrade!
Within the playroom, the simple game of Pong from 1972 is catapulted to the 21st century. Your room is transformed into a grid with a virtual ping-pong table. The simple game play is retained-a fitting tribute to a classic and a gentle reminder that having fun shoudn't be that complicated (even though your hardware is tremendously so).
8. Voice command.
Yes, they did that, too. Although the available commands are limited, you can now tell PS4 what to do because you're the boss. Yes you are.
9. Technical jibber-jabber which translates to: powerful gaming console.
ADVERTISEMENT - CONTINUE READING BELOW
"The CPU consists of two quad-core Jaguar modules totalling 8 x86-64 cores. The GPU consists of 18 compute units to produce a theoretical peak performance of 1.84 TFLOPS" according to press releases and what this really means for gamers is that the console will allow developers to play around more without bogging the machine down. Faster, stronger, better.
10. PS Vita TV connectivity.
It hasn't been released but it will be, and PS Vita TV aims to transform your gaming experience. Paired with the new handheld device PS Vita (which also comes in different colors, to match your PS4 controller), PS Vita TV will allow you to play your games wherever you wish. Bathroom included. (If you had a TV in there.) You know what we mean.
Share this story with your friends!
---
Help us make Spot.ph better!
Take the short survey
Load More Stories