Political Fortune 2014: A Forecast for the Year of the Horse
They're up all night to get money. Lucky. We meant to say lucky!
(SPOT.ph) It doesn't really matter what sign they were born in because our politicians are lucky enough. They give their service to the most forgiving people in the world, who care most about heart-job competence be damned.
They might not need to move their furniture around to attract good fortune...but it wouldn't hurt for them to hear tips on how to make the year a little more auspicious, right? We've gathered a few predictions for each sign of the Chinese Zodiac and, because we love them so much, we're appropriating the advice to our favorite public servants.
Here's what's in store for our politicians during the Year of the Horse!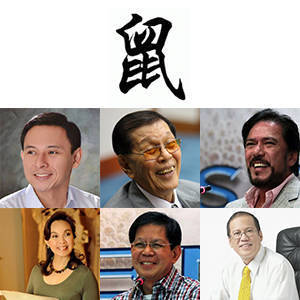 The Rat
Senators Juan Ponce Enrile, Tito Sotto, Sonny Angara, and Loren Legarda; Rehabilitation Czar Panfilo Lacson; and President Noynoy Aquino.
Wealth will be wasted by Rats this year, according to Joseph Chau Kam Shing, a Hong Kong-based Feng Shui expert, and they should stay away from high-risk investments. Let's translate "stay away from high-risk investment" to "don't get caught stealing taxpayers' money." Or don't steal the taxpayers' money at all. Whichever helps them sleep better, because Chau says they will need rest due to the problems they will be facing at work. Hello, Czar Lacson.
ADVERTISEMENT - CONTINUE READING BELOW
As a supplement, Toronto-based Feng Shui master (FSM) Paul Ng advised rats not to make too much noise. They will be surrounded by arguments, as was foreshadowed by Senator Bong Revilla ratting on Rat-born P-Noy.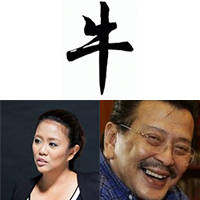 CONTINUE READING BELOW
Recommended Videos
The Ox
Senator Nancy Binay and Manila Mayor Joseph Estrada
The Oxen are advised by Chau to keep a low-profile this year. Too much yammer and people might figure out that you're just yammering. Financially, the Oxen will enjoy stability, although according to Ng, they shouldn't expect a lot of money to come in. They'll earn just enough...although "enough" takes on a different meaning in politics. Right, Ma'am"Katamtaman Lang" Jenny?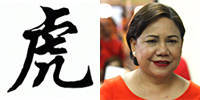 ADVERTISEMENT - CONTINUE READING BELOW
The Tiger
Senator Cynthia Villar
For Tigers, it will be a good year for business relating to blood. In the Philippines, politics falls under that category...so Senator Villar should have a lot to look forward to.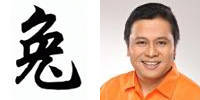 The Rabbit
Senator Jinggoy Estrada
According to Chau, Rabbits may experience tremendous stress this year and curiously, Ng asked Rabbits to watch out for sharp objects. Hark, is the stabbing of the back kind looming over the horizon?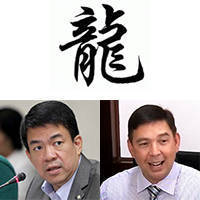 ADVERTISEMENT - CONTINUE READING BELOW
The Dragon
Senators Koko Pimentel and Ralph Recto
It may not be a romantic year for Dragons but at least, all sorts of success are in the horizon. Senators Pimentel and Recto are advised to keep a low profile no matter what awesomeness they achieve this year. The BIR might start nipping at their heels.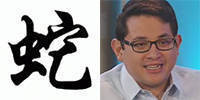 The Snake
Senator Bam Aquino
Love your wife? That's not so much a piece of advice as it is a must for marriage. Anyway, it's a good year financially for Snakes and it's too bad that we're not Feng Shui experts. We'd like to tell Senator Bam to step up his game a bit and live up to his explosive name, because he's falling a little flat. Slither into our hearts, Senator Snakey. Slither right in.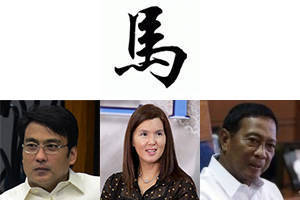 ADVERTISEMENT - CONTINUE READING BELOW
The Horse
Senators Bong Revilla and Pia Cayetano; and Vice President Jejomar Binay
It will be an emotional year for Horses and, if they follow their current trajectory, Senator Bong Revilla and Vice President Binay will prove this prediction true. Chau stated that Horses should stop making "unnecessary expenditures." That pretty much sums up all of our feelings. Forget everything else and just do that exactly.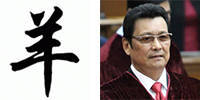 The Goat (Ram / Sheep)
Senator Lito Lapid
This year, Goats will be blessed with wit and the courage to solve their problems. Finally, Senator Lapid.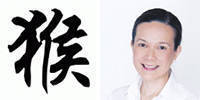 ADVERTISEMENT - CONTINUE READING BELOW
The Monkey
Senator Grace Poe
Chau doesn't predict a very good year for the Monkey but on the other hand, Ng states that the investments that they make will reap rewards. In Senator Poe's case, all she needs to do is keep wearing her white shirts and muddle through this "sluggish" year. She's got a stellar record, she should just continue the noble act of not stealing.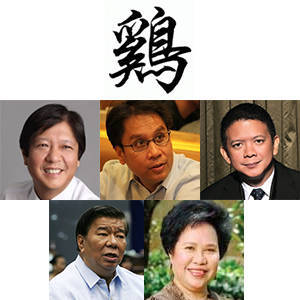 The Rooster
Senators Francis Escudero, Bongbong Marcos, Miriam Defensor-Santiago, and Franklin Drilon; and DILG Secretary Mar Roxas
According to Chau, this year will be a good year for Roosters to buy property. DILG Secretary Roxas might want to start looking for a retirement house and start a new business. Politics might be his favorite cup of tea, but it burned his tongue last year (easy on the name-dropping, Sir). Chau states that Roosters take good care of their family and he really did serve his husband, the President, quite well.
ADVERTISEMENT - CONTINUE READING BELOW
Senator Miriam Defensor-Santiago doesn't need Chau to tell her that it's a good year to showcase her talent and skills, she knows when to take her cue.
This year is a romantic year, which bodes well for Senator Escudero, but Chau cautioned Roosters to avoid too many sensual pursuits. There's a portion of the public that can't handle the thought of Senator Chiz and Heart Evangelista in bed together, so this advice seems sound if Senator Escudero wants to utilize the potential of their relationship to appeal to the masses. For...you know, future plans. (Look at that top row. It reeks of ambition.)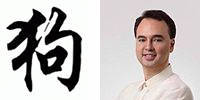 The Dog
Senator Alan Peter Cayetano
Dogs should stay away from dangerous activities, stated Chau. We're not sure if avidly participating in senate hearings counts as such, but since this is also a good year for Dogs to flaunt their prowess, we hope that nothing bad happens to Senator Cayetano.
ADVERTISEMENT - CONTINUE READING BELOW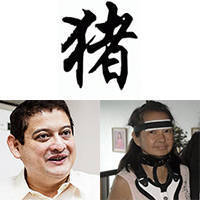 The Pig (Boar)
Senator TG Guingona and Representative Gloria Macapagal-Arroyo
Not the most popular animal...and in CGMA's case, not the most popular politician. Both Chau and Ng predict a good year for pigs. Ng further forecasts a better year in health, which means that CGMA might get well...which means that her hospital arrest might be revoked? Is that good news or bad news?
Meanwhile, Senator TG Guingona can look forward to making new friends. We'd like to think that this is because three or more Senators will possibly vacate their seats the moment justice prevails.
Joseph  Chau Kam Shing's full forecast here. Paul Ng's full forecast here.
Share this story with your friends!
---
Help us make Spot.ph better!
Take the short survey
Load More Stories