How to Avoid an Online Libel Suit
Welcome to the Internet in the age of the Cybercrime Law. Be nice.
(SPOT.ph) This is a public service announcement. The great Government of our really awesome country is upholding the law that will preserve the dignity, honor, and integrity of all Filipino citizens in every corner of the world. Spoiler: the world is round and has no corners. There is no corner of the world where you can hide because the absolutely fantastic Anti-Cybercrime Law has juridisticion across oceans. If you're a Filipino, this law is for the betterment of your life.
For your safety, we are providing you with 10 steps you may choose to take to be able to protect yourself from harming other people, especially those who have the capacity to harm you back.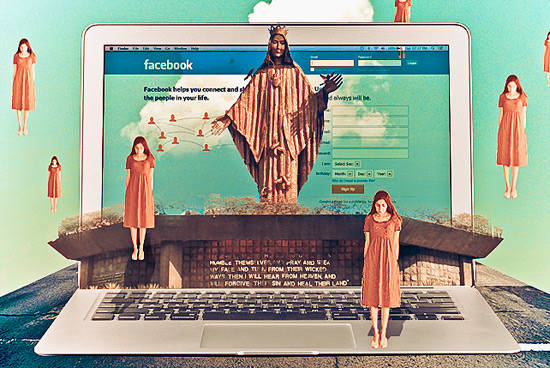 1. Public Figure
We refer to Guingguing v. The Court of Appeals, a case that sets a precedent about a journalist's freedom to write about a public figure. The Supreme Court ruled that Guingguing did not publish content with malice, but more importantly, that those accusing him of libel are "public figures." The ruling defines "public figure" using an American textbook on torts as, in layman's terms, someone who has been thrust into the pool of personalities whom the public can gossip about. In other words: celebrities. It is no secret that our politicians are celebrities-some even start out in show business.
ADVERTISEMENT - CONTINUE READING BELOW
The point is: you are (supposed to) have the right to say what you want about a public figure as long as it's related to their official capacity, especially since they have the means to disprove your claims through a medium of their choosing.
2. Don't just call them idiots. Call them idiots for a reason.
The Revised Penal Code of the Philippines assumes that all acts of defamation are done with malice; however, you can use truth as a defense if you are airing it out to achieve a goal. For example, you want to call attention to the fact that Ventince Tosot is not only a [derogatory remark], but an incompetent [derogatory remark]. It must not end there. Add a note saying that you are letting the people know that he is an incompetent [derogatory remark] because he doesn't take plagiarism seriously, and people shouldn't support public servants who don't respect intellectual propert rights. It's better if you have facts to back your claims.
CONTINUE READING BELOW
Recommended Videos
3. Disguise your hate. Try interpretative dancing.
Be creative when writing about the subject of your criticism. Use animal symbolisms, e.g. female llama fresh out of her bath, et cetera.  Don't go for the obvious "Sexy" or "Tanda" codenames.  Try Senator Bigote. A lot of them have moustaches; it would be hard to determine which [adjective] politician you're talking about.
4. Write your feelings on a piece of paper.
Be like Anne Frank and keep a diary, to be discovered several years after you've perished from this earth. You will be a famous figure, but you will also be too dead to enjoy it. Sorry.
ADVERTISEMENT - CONTINUE READING BELOW
5. Learn a thing or two about masking your I.P. address.
Correct us if we're wrong in assuming that it may take a while before the government agencies tasked to collect Internet data get the funding they need to decrypt masked I.P. addresses. Much of the money will line pockets first, so we might actually be safe for a while.
6. Start feeling nostalgic.
Write about Rizal's bravery when he penned his infamous books. Post about how artists from every discipline courageously stood up against the tyrannical rule of Ferdinand Marcos. Dig up quotes from the speeches of our incumbent President's late father. Praise Ninoy for how hard he fought to give the people freedom (that we might no longer enjoy during his own son's stint as president).
7. Satire the shit out of everything.
Take advantage of the fact that people do not understand satire. Flatter your favorite politician using the Internet's favorite language. (You know what it is, right?)
8. Stop posting selfies.
It offends our feelings. Please stop it. We will sue you. Your sexiness makes our fat feel bullied.
Good news, Senator Sonny Angara (and friends) want to "decriminalize" libel. However, what they really mean is that a lighter punishment be imposed on offenders (of feelings). Senators Alan Peter Cayetano and Francis Escudero are proposing to repeal it all together. They like talking, so we're assuming that this motion will meet the same fate as the FOI Bill and RH Law.
10. Leave the Internet.
ADVERTISEMENT - CONTINUE READING BELOW
Stay away from Facebook for a bit. Explore the streets. Stand near a shrine along EDSA. Hold a card that says, "I'm not quite sure I entirely approve of the Anti-Cybercrime Law." Perhaps you can even bring friends. A lot of them.
Share this story with your friends!
---
Help us make Spot.ph better!
Take the short survey
Load More Stories