The Week's News in a Nutshell: Napoles spends our money, Senator Poe goes to Hollywood, and others
Your cheat sheet to what's been happening in the city this week.
(SPOT.ph) Brush up on bar room topics or date night conversation starters with our cheat sheet to this week's news.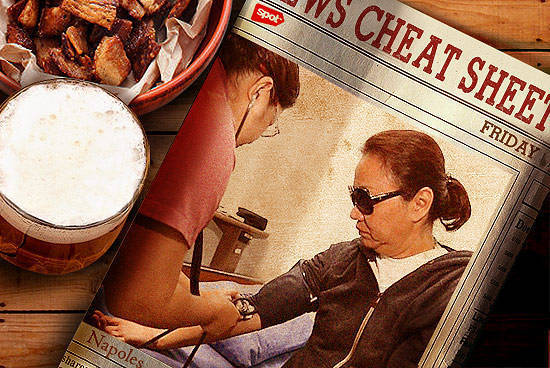 "Why is Napoles in a special jail? Why can't she be in a regular jail?"
Fast facts: A fair question to ask your friends on a Friday night. Back your frustrations with the news that the government paid for her medical expenses amounting to P3,000...on top of the P120,000 they spent on her security and transportation. In an attempt to make extra pogi points, Senator Francis Escudero urged the Department of Justice (DOJ) to transfer Napoles to a regular prison. Secretary Leila de Lima is studying his proposal.
ADVERTISEMENT - CONTINUE READING BELOW
CONTINUE READING BELOW
Recommended Videos
Suggested responses: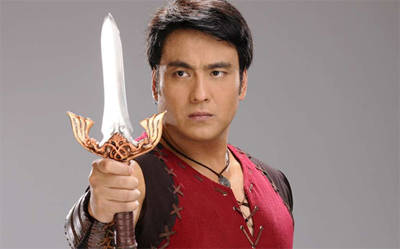 ADVERTISEMENT - CONTINUE READING BELOW
Watch out, Mar. Bong has a sword. A magical sword.
"Are Mar and Bong fighting again?"
Fast facts: Indeed they are. Senator Revilla was quoted by Weng Salvacion of GMA News as saying that every time the DILG Secretary opens his mouth, it's a disaster. If you're wondering why Revilla is yammering, he's crying foul over Malacañang's "excessive" use of power to persecute him and his alleged cohorts.
Suggested responses:
Cynical: "Can someone please explain to me why the government shouldn't be allowed to use its, to quote Senator Panday, 'full force' to get to the bottom of this scam? "
Conscientious: "I just hope these new whistleblowers tell the truth."
Kupal: "I hope the new whistleblowers are as happy as Benhur Luy. Seriously, what is that guy on?"
"Isn't it weird that people are protesting Cyber Martial Law during the People Power Revolution anniversary...under an Aquino?"
ADVERTISEMENT - CONTINUE READING BELOW
Fast facts: It's weird. It can also be considered funny because ridiculous things are funny. But you know what's not funny? Online libel. It's pretty much like normal libel, where you can't even use truth as defense. We're super serious about that.
Suggested responses:
Cynical: "I'm going to jail. Shit."
Conscientious: "There's an Anti-Bullying Law for children, which should be enforced. Bullying is bad, but being critical of your government? That's not even just a right, it's our responsibility."
Kupal: "The people who sell those Guy Fawkes masks are making a lot of money from these protesters."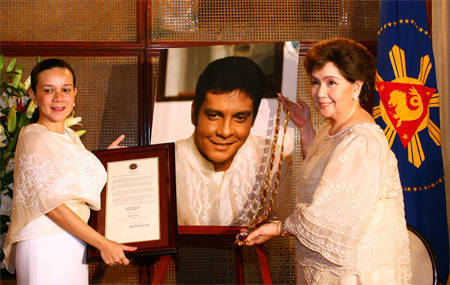 ADVERTISEMENT - CONTINUE READING BELOW
Photo by Marvin Alcaraz
"Did you hear? Senator Poe is proposing some 'Hollywood' Department."
Fast facts: That's how ABS-CBN News phrases it, but what Senator Grace Poe-Llamanzares is pushing for is some sort of "hotline" that film producers can call if they want to make a film in the Philippines. Senator Poe stated that being featured in foreign movies will encourage tourists to visit the country, and that this enterprise will also generate income for the government. (But what if they all do what that Banaue wakeskating dude did?)
Suggested responses:
ADVERTISEMENT - CONTINUE READING BELOW
Cynical: "I hear what she's saying, but after all this news about our money being wasted, I feel like we don't really need to generate more money. Seems like this is just another avenue for kickbacks."
Conscientious: "I think it's a pretty sensible suggestion, although we do have bigger problems...and the people in Tacloban do not deserve to be the setting for poverty porn."
Kupal: "Oh. I thought they were going to start lumping the celebrities in politics under one department."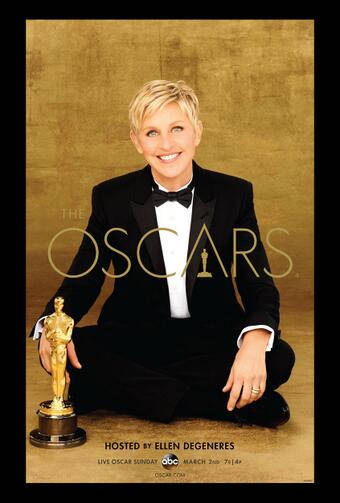 Ellen's hosting. Should be fun.
"Speaking of which, the Oscars is on Sunday!"
Fast facts: This year's Academy Awards is scheduled for March 2, and we're excited!
Suggested responses:
ADVERTISEMENT - CONTINUE READING BELOW
Cynical: "You do realize that it'll air on Monday, March 3...right? Oh, and my apologies, that's my smugness you're smelling."
Conscientious: "I hope against hope that Leo wins. Why did Matthew McConaughey have to be so good in Dallas Buyers Club?"
Kupal: "It's on Monday. Morning. No one is a person on a Monday morning."
Load More Stories