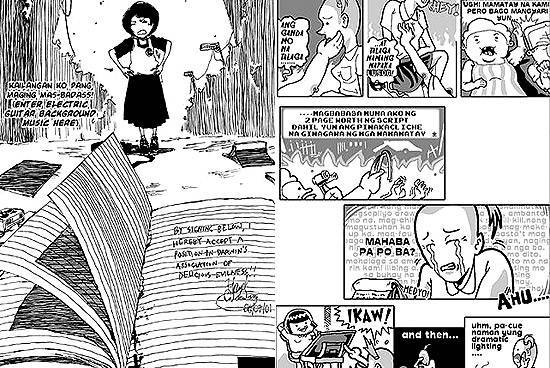 (SPOT.ph) Today's up-and-coming komiks creators are collectively revitalizing the Philippines' comic-book tradition-and also bringing this genre to new and diverse directions. From artists who have been producing for a long time to new or young creators who are developing their craft, there is a lot of exciting work coming out regularly online, at cons, and wherever komikeros can sell their wares. Here we take a look some young artists who are energizing this art form through their distinct creativity.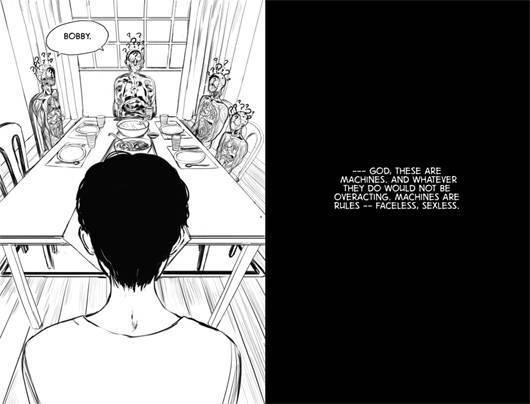 ADVERTISEMENT - CONTINUE READING BELOW
Artist: Natasha Ringor
Signature style: Natasha Ringor has been creating images that would not look out of place among Studio Ghibli concept art or popular shojo manga. She can create fantastic, cute, and fashionable. What's remarkable about Tasha's work is how clearly influenced she is by Japanese anime/manga style art, yet at the same time is working toward her own style. Her newer illustrations and most especially her work last year, Candido's Apocalypse-Ringor's comic-book adaptation of Nick Joaquin's classic story-show her stretching her capabilities.
Titles to look for: Candido's Apocalypse (adapted with Cyrene Ela)
You can find more here.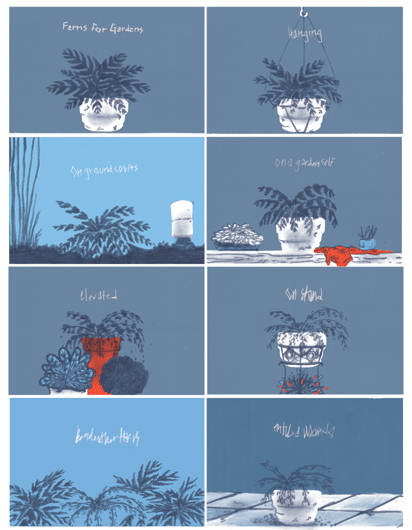 ADVERTISEMENT - CONTINUE READING BELOW
Recommended Videos
Artist: Mica Agregado
Signature style: Agregado's work favors the autobiographical and cartooning style reminiscent of American art comics in the '90s and 2000s. The casual or mainstream comics reader might be bewildered by the directions that Agregado takes. She is exploring what can be done with the medium, attempting to stretch her artistic expression through comics. Last year's Blue Dusk, a philosophical exploration of the creative process with arresting imagery, is a brave, exhilarating work that demands our attention and fuels excitement for her future work.
Titles to look for: Blue Dusk, Manila Automat
Find her on Tumblr.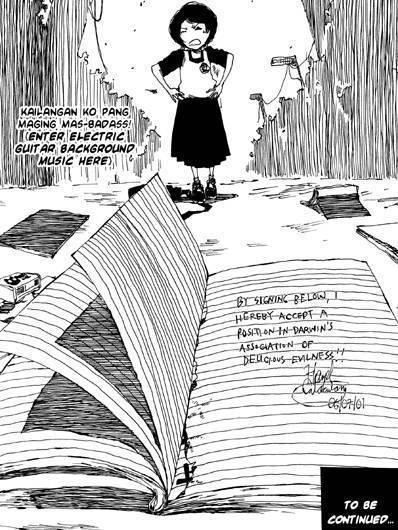 ADVERTISEMENT - CONTINUE READING BELOW
Artist: Carlorozy Clemente
Signature style: Carlorozy is influenced by the visual and storytelling style of manga. He mixes this with a decidedly Filipino sensibility and an incorporation of local culture. In his comics, we get the evil character who wants to rule the world. The twist is that it's a Filipino grade-school kid. Hilarity ensues. All of the clichés of the anti-hero genre and the villain-as-hero story are incorporated, but with the addition of the travails of grade school. Visually, Carlorozy draws some of the most striking images from the comic-within-a-comic which is a like a steampunk Noli Me Tangere.
Titles to look for: Darwin's Delicious Association of Evilness
Find him on Deviantart.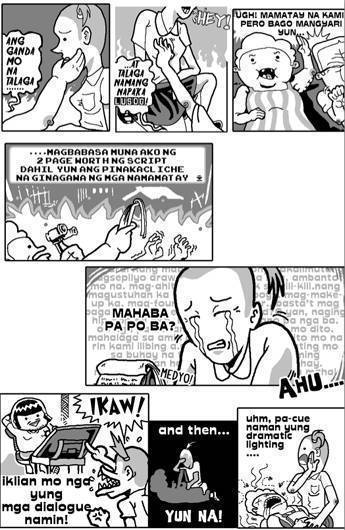 ADVERTISEMENT - CONTINUE READING BELOW
Artist: Dark Chapel
Signature style: Dark Chapel incorporates into his comics pretty much everything that fanboys love. Superheroes? '80s cartoons? Classic video games? WWF superstars? You name it, he's probably drawn it. His style is manga-chibi, but always with his distinct touch. He incorporates all kinds of visual styles and pop culture markers, but injects a humor all his own.
Titles to look for: Silent Sanctum Manga, Mona Queen of the Babes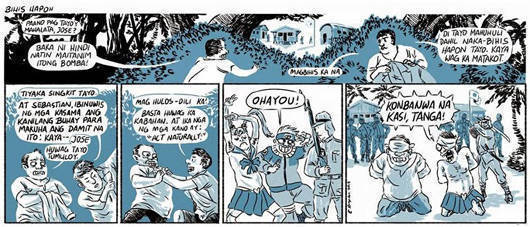 ADVERTISEMENT - CONTINUE READING BELOW
Artist: Emiliana Kampilan
Signature style: Rooted in history and drenched in wit and irony, Kampilan retells events in our history, adding a perceptive eye and a decidedly activist tone to her interpretations. Her strips feel like the thing that everyone should be reading because they are so intelligently written and beautifully drawn. The Dead Balagtas comic strips are not only hilarious but also insightful, and show how productive a cartooning of our history would be. They push the medium of strips forward and create new discourse.
Titles to look for: Dead Balagtas
Share this story with your friends!
---
Help us make Spot.ph better!
Take the short survey
Load More Stories