The Week's News in a Nutshell: A Malaysia Airlines Flight Mysteriously Disappears, Senator Cayetano Does Not Find Senator Estrada Sexy, and othe
Your cheat sheet to what's been happening in the city this week.
(SPOT.ph) Brush up on bar room topics or date night conversation starters with our cheat sheet to this week's news.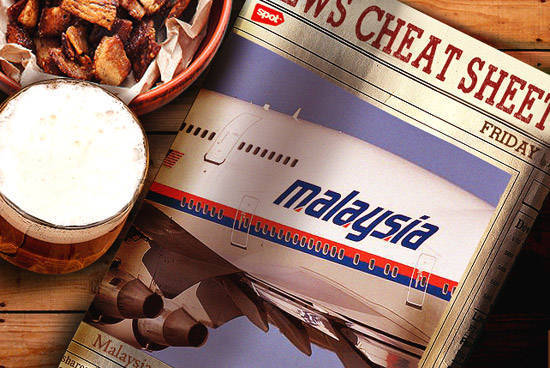 "That missing Malaysian airplane is crazy."
Fast facts: Malaysia Airlines Flight MH370 went missing early Saturday morning and as the week is closing, the people involved in the search have been unable to identify the cause of the disappearance. With no clear crash site, the families of the 239 people on board continue to pray for good news.
Suggested responses:
Cynical: "I'm glad there were no Pinoys on board...but two infants? I hope the mysteries behind this are explained."
Conscientious: "Let's just all hope for the best."
Kupal: (This matter is too serious to joke about.)
Senator Jinggoy Estrada's Privilege Speech
Senator Estrada and Senator Cayetano, in another argument
"Senator Estrada attacks Ruby Tuason...and Cayetano goes out of his way to say that he does not think that Senator Estrada is sexy. This is somewhat hard to take seriously."
ADVERTISEMENT - CONTINUE READING BELOW
Fast facts: On March 12 (Wednesday), Senator Jinggoy attempts to discredit Ruby Tuason's testimony against him. Senator Estrada furnished stills from a CCTV footage, showing Tuason on the Senate grounds with no duffel bag in hand. The privilege speech ended with a row between Estrada and Cayetano, with Cayetano saying that he has nothing to be ashamed about, and that he does not think that Estrada is not sexy.
Suggested responses:
Cynical: "All that make-up Jinggoy used to wear during his stint as an action star must be some really good stuff. I've never seen anything that can make anyone this makapal."
Conscientious: "Cayetano's being extra flashy. At least now we know why."
Kupal: "Cayetano keeps saying 'hi-nyus' crimes."
CONTINUE READING BELOW
Recommended Videos
"Could it be? Flappy Bird flaps again?"
Fast facts: Tech websites cite Rolling Stone's interview in reporting that Dong Nguyen, creator of the notoriously addictive Flappy Bird, is "considering" its resurrection. Nguyen explained in the interview that he never intended to make a game that ate at your life-he just wanted to make something fun and easy to put down. He said he wants to focus on developing other games, but he doesn't expect the people to respond as enthusiastically as they did with birds and flapping.
ADVERTISEMENT - CONTINUE READING BELOW
Suggested responses:
Cynical: "Please. Don't. Have mercy."
Conscientious: "I never really played the game...but you do have to admire a man who walks away from fame and fortune. My bird salutes you. Sorry, couldn't resist it."
Kupal: "Meanwhile in the real world: real birds are going extinct."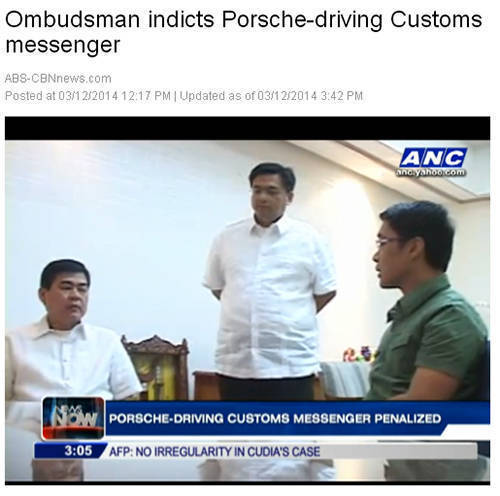 "There's a guy in customs driving a Porsche?"
Fast facts: Back in 2012, a messenger from the Bureau of Customs was involved in a shooting incident along SLEX. He has now been fined P20,000 for his conduct (if he can afford a Porsche, he can afford that fine) and has been denied his retirement benefits (he still has his Porsche, we assume). His name is Paulino C. Elevado IV, and the Office of the Ombudsman feels pretty proud of itself for convicting someone.
Suggested responses:
Cynical: "Convict Tanda, Sexy, and Pogi."
Conscientious: "Oh, look. They got one."
Kupal: "I think that if you pool together all the money the government stole from us, we could all be driving Porsches."
ADVERTISEMENT - CONTINUE READING BELOW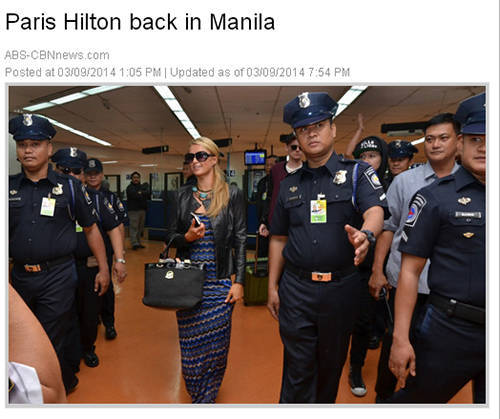 "Why is Paris Hilton in the Philippines?"
Fast facts: She's a Hilton. They build things. She's here to check on her first real estate venture, done in partnership with Century Properties Group.
Suggested responses:
Cynical: "I want to care...but nah."
Conscientious: "I'm sure she has fans. Maybe this is making them happy."
Kupal: "I don't think I'll ever set foot on this Paris Beach Club. So...um, want to talk about Dyesebel?"
Share this story with your friends!
---
Help us make Spot.ph better!
Take the short survey
Load More Stories