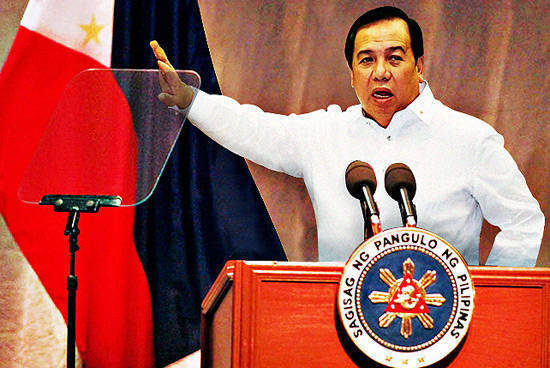 (SPOT.ph) The present Fifth Republic of the Philippines has been so far served by five presidents. That's one number shy of the six presidents who presided over the postwar Third Republic, the last of them sounding its death knell and hauling in the Fourth Republic of the martial-law regime. There's always the possibility of history repeating itself-or perhaps reenacted with a different, hopefully better script this time. With that general insight and President Noynoy Aquino's potential successors in mind, we thought we'd put together an alternative list of presidential possibilities that we'd gladly take over the ones who've so far signified their intent to seek office.

This list is not ranked.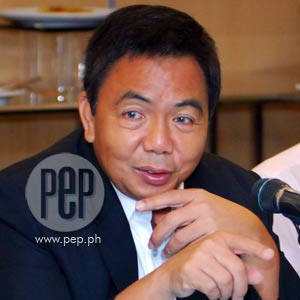 ADVERTISEMENT - CONTINUE READING BELOW
1. Bayani Fernando
The downside of having Bayani Fernando as President is that the Philippines might be a little too pink (ah yes, we remember Metro Gwapo)...but if every city ends up being as clean as Marikina? We are willing to take that risk. He's not exactly the most charming man, but he addressed problems that surfaced. Our opinion on the male urinals may vary, but you have to admit, it's better than seeing guys violating helpless walls and plants. Given more time and more people to work with, there's a chance that Bayani will be able to live up to his name. Let's just hope that the red hue of the flag stays, or else we'll be forced to invert it!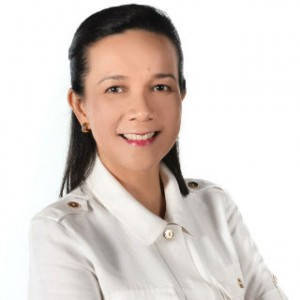 2. Grace Poe
We were all strangely surprised when Grace Poe emerged the most, um, victorious victor during the Senatorial election. Adopted or not, she carries the Fernando Poe name (and magic) with her, but beyond that, she's actually not such a bad public servant. She looks a little frail but she has a signature color, and, based on the Cory campaign, that gives voters something to remember. She's in favor of doing research to prove that medical marijuana is effective and should be prescribed to those who need it, she's pushing for the speedy deliberation of the Freedom of Information bill, and she actually pays attention to the rising number of suicide cases in our country.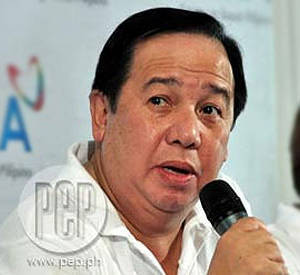 ADVERTISEMENT - CONTINUE READING BELOW
3. Richard Gordon
Why is this man not in office? Granted, we've all heard rumors about him being a bit hotheaded or impatient...but he's there on an amphibious vehicle during emergencies! Red Cross may have its fair share of suspicious activities, but it's one of the best managed agencies in the Philippines. He is not pro-poor because he doesn't want us to stay poor. Pro-education, pro-Philippines, pro-progress...why? Why is he not in office?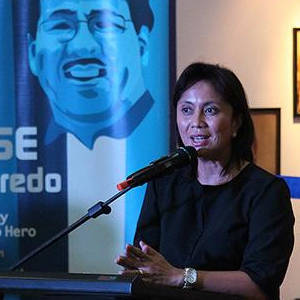 ADVERTISEMENT - CONTINUE READING BELOW
Photo from GMA News
4. Leni Robredo
We have some Cory-related feelings when it comes to Leni Robredo. Being the wife of a man who has become a symbol of good governance, we don't mind pinning our hopes on this low-key lawyer who has a name to live up to and a legacy to continue.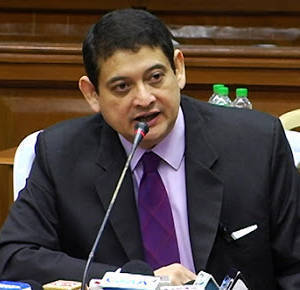 ADVERTISEMENT - CONTINUE READING BELOW
Photo from UNTV
5. Teofisto "TG" Guingona III
Some scientists have done research that finds that a politician's facial structure has an effect on his or her constituents. TG Guingona's strong jaw, paired with his strong leading man performance in the PDAF Scam, is really leaving a mark in our minds...and we think that he'll do pretty well with bigger responsibilities. It's also important to point out that he's not in favor of the libel clause on the Cybercrime Law, and that he is filing a bill to decriminalize libel entirely. You go, sir.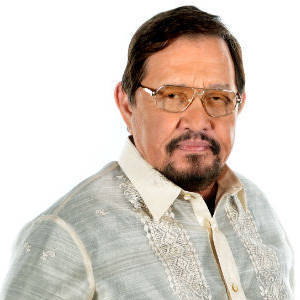 ADVERTISEMENT - CONTINUE READING BELOW
6. Edward Hagedorn
He's the green, green grass of hope in our fantasy presidential line-up. We do admire a man who cares for the environment, and with the increasing evidence that climate change is here to stay, it's hard to ignore the fact that we need someone who wants to do something to make sure that we don't all float away into the ocean come another supertyphoon.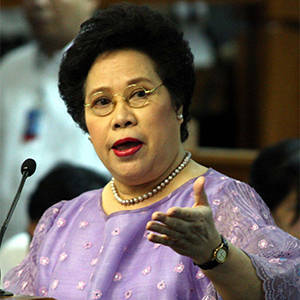 ADVERTISEMENT - CONTINUE READING BELOW
Photo from Senator Santiago's website.
7. Miriam Defensor-Santiago
She could have been our president in 1992, but alas, the odds were not in her favor. These are mysteries in life we continue to ponder, and now that she has proclaimed that she has no intention of running for the position again, our hearts collectively break. She's a bit cuckoo, they say, but she has a great sense of humor and utter respect (and a clear understanding) of the law. We will miss your wisdom on the Senate floor, and should you change your mind Madam Senator, you have our vote.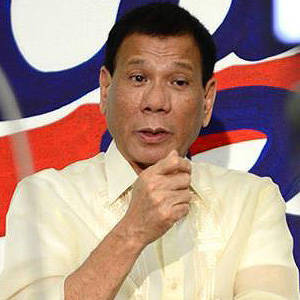 Photo from the Duterte for President Facebook page.
ADVERTISEMENT - CONTINUE READING BELOW
8. Rodrigo Duterte
Davao's punishing mayor has been thrust anew into the national limelight by the raging controversy over rice smuggling-and by his own provocative statements about dispensing justice, Duterte-style, to end this economic sabotage. It's this very style, of course, that has defined his iron-grip administration of Davao City and rendered it off-limits to the underworld. And his supporters have been thus inspired to prod Duterte into the presidential arena, even starting a Facebook page to that effect. But this sturdy-looking enforcer (who turns 69 this month) says he's not interested. "You'll regret it if I will be the next president," news reports quoted Duterte as saying. His believers insist this is one tough guy who can resist the perks of power. We're a little afraid of what he would do were he to rule the Philippines, but maybe that's exactly what this country needs.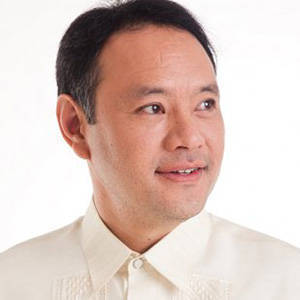 ADVERTISEMENT - CONTINUE READING BELOW
9. Gilbert Teodoro Jr.
This 49-year-old presidential also-ran has confined himself to serene obscurity these days, like the Roman general who retired to his farm after leading his nation's defense. Except that in Gibo's case, what he led in 2010 was something more indefensible-a well-meaning presidential campaign that was marred by its association with the discredited Gloria Arroyo. Hand it to this guy for being steadfast in this misadventure on a matter of principle-so losing, in the end, to his second cousin, PNoy. Now that he has long been free from GMA, this lawyer and former defense secretary can be coaxed out of his privacy to attempt another campaign that should be as sudden, contrived, and inspired as the movement that catapulted Noynoy to power. Galing at Talino Part II. Abangan?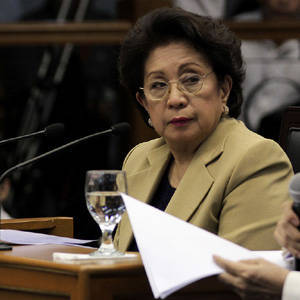 ADVERTISEMENT - CONTINUE READING BELOW
Photo from The PCIJ Blog.
10. Conchita Carpio-Morales
She had a thorough, quiet career in the judiciary spanning six administrations. And this substantial track record earned its due merit and praise in the incumbency of President Noynoy Aquino, who broke tradition (because of his opposition to Chief Justice Renato Corona's midnight appointment) by having Associate Justice Carpio-Morales officiate at his inaugural. She would then become Ombudsman and would take a critical role in Corona's impeachment trial, showing her flair for both the law and legal theater that made not a few wonder why this monarch of a jurist wasn't in Malacañang instead. It isn't too late, even at her lioness age of 72, to enter the arena way from left field.
Share this story with your friends!
---
Help us make Spot.ph better!
Take the short survey
More Videos You Can Watch
Load More Stories