The Week's News in a Nutshell: Sonny Angara wants to lower your taxes, Habeas Corpuz is now a lawyer, and others
Your cheat sheet to what's been happening in the city this week.
(SPOT.ph) Brush up on bar room topics or date night conversation starters with our cheat sheet to this week's news.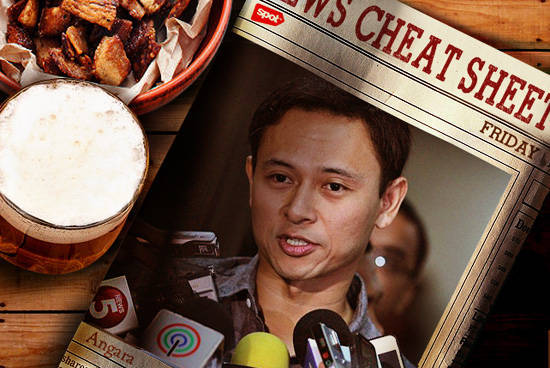 "Sonny Angara doesn't want our taxes?"
Fast facts: Days before his father, Former Senator Eduardo Angara, was accused of allocating P20 million to a fake NGO (hello, PDAF Scam!), Senator Sonny Angara's proposal to lower income taxes made the media rounds. The other pogi senator said he is pushing Senate Bill 2149 to attract more investors and to prevent a majority of the Philippine workforce from migrating.
Suggested responses:
Cynical: "That's good. Less for them to steal!"
Conscientious: "This is good, but will it ever get approved?"
Kupal: "Is it me or is he not as cute as he used to be?"
"Are you watching American Idol? This Malaya Watson girl seems alright."
Fast facts: Fil-Am Idol contestant Malaya Watson made it to the Top 10, guaranteeing her participation in the summer tour, and this week, she wowed the audience with her rendition of Bruno Mars' "When I Was Your Man."
ADVERTISEMENT - CONTINUE READING BELOW
Suggested responses:
Cynical: "Is Jennifer Lopez still trying to make 'goosies' happen?"
Conscientious: "I love her name! I love her voice! I hope she wins!"
Kupal: "Meanwhile...tayo ba? Malaya?"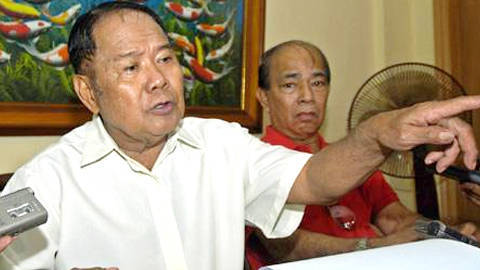 CONTINUE READING BELOW
Recommended Videos
This is what Garci looks like, in case you've forgotten. Photo from Remate.ph
"Garci returns! Hello, hello!"
Fast facts: Remember Virgilio "Hello Garci?" Garcillano? The man Former President Gloria Macapagal-Arroyo allegedly called to rig the 2004 elections? Well, someone has filed a perjury case against him, and to save his butt, people are urging him to "tell all" and reveal what really happened (i.e., did she really cheat her way into a second term?). Remember, you can be a state witness if you are not the most guilty.
Suggested responses:
Cynical: "Oh. I thought he disappeared. And by disappeared, I mean he died."
Conscientious: "Tell all! Definitely! Let justice finally be served."
Kupal: "Let's revive FPJ! He could have been our second action star president!"
ADVERTISEMENT - CONTINUE READING BELOW
"Oi, oi, oi! Someone's filing a case against Kim Henares!"
Fast facts: A former BIR employee named Othello Dalanon has filed criminal and administrative charges against Commissioner Kim Henares and Deputy Commissioner Estela Sales. Dalanon said that he initially resigned from his position due to certain "irregularities" he discovered, citing a deficit of P1.56 billion in tax collections in his affidavit submitted to the Office of the Ombudsman.
Suggested responses:
Cynical: "Well, well, well. What do we have here?

Grave misconduct and gross neglect of duty? Big, big words.

"
Conscientious: "Henares said that it was Dalanon who made a mistake. Oh well, we know the drill, guys. This will never be resolved."
Kupal: "Lol. Just...lol."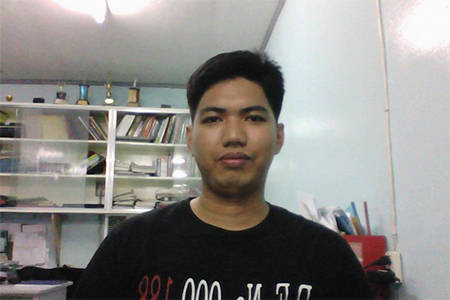 Proof of existence!
"Did you see that guy named Habeas Corpuz? What a LOL."
Fast facts: Netizens were quick to spot a curiously named bar passer: Corpuz, Habeas M. Reports say that Corpuz was inspired to take up law because of his name, so yes, maybe we should be careful about what we name our children. (News advisory: Unfortunately, naming your child Queenie or Princess won't help them ascend to royalty.)
ADVERTISEMENT - CONTINUE READING BELOW
Suggested responses:
Cynical: "I wish I had a better name."
Conscientious: "I wish I had a cool name too."
Kupal: "Hahahabeas."
Share this story with your friends!
---
Help us make Spot.ph better!
Take the short survey
Load More Stories