Hot on Spot: 10 Things You Should Know About Your Income Tax
House Bill 4099 and Senate Bill 2149: Could it be? Sensible bills from our lawmakers?
(SPOT.ph) Remember when a congressman filed a petition to grant boxing legend Manny Pacquiao a lifetime exemption from paying personal income taxes? That got your goat, didn't it? But here's some great news: the same congressman has filed a bill to grant you similar privileges...or at least, give you about 50% off on what you're currently paying the government.
It's tempting to say, "Hell yeah, let's not give the government more of our money because they just steal it anyway." But remember, the Anti-Cybercrime Law is in effect. Very few have been proven guilty of plunder, and even fewer have gone to jail for malversation of funds, et cetera, et cetera. So here are the facts you need to know about the bills that have been filed to lower our income tax rates, so you can start rallying for their enactment into law.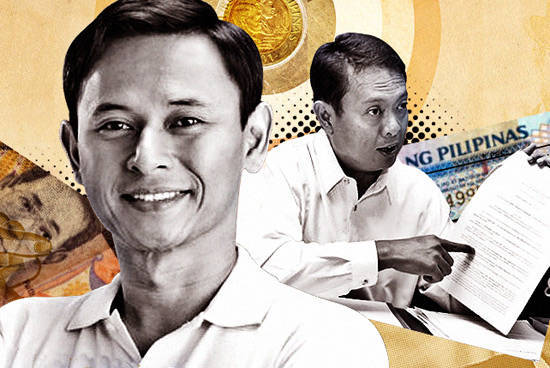 1. House Bill 4099 and Senate Bill 2149.
ADVERTISEMENT - CONTINUE READING BELOW
Two bills have been filed regarding lower income tax rates. Second District of Valenzuela Representative Magtanggol Gunigundo filed House Bill 4099, which seeks to reduce the current tax rates for individuals from 32% to a mere 15%. On the other hand, Senator Sonny Angara proposes a more gradual reduction, with the income tax rates cut to 28% by 2016, and then down to 25% by 2017.
2. Did you know: In terms of highest income tax rates, we rank third among ASEAN countries.
We are behind Thailand and Vietnam, but Senator Angara points out that both countries are making an effort to lower their income tax rates. It's time we did the same, since the current income tax bracket has remained unchanged since 1997. In an interview with ABS-CBN News, Angara elaborated that the rates haven't changed since 1977, but this is not indicated in the actual bill he proposed. What is clear though is that the current rates do not match the current cost of living.
CONTINUE READING BELOW
Recommended Videos
3. If H.B. 4099 is approved, individuals whose net taxable income is not over P30,000 are exempt from paying individual income taxes.
You read that right. Let us repeat that, in case it's not registering properly: if your net taxable income is below P30,000 (that is, your gross annual income is below P180,000), you do not have to pay your individual income tax anymore. This is one of the differences between House Bill 4099 and Senate Bill 2149.
4. Other differences: lower corporate taxes.
ADVERTISEMENT - CONTINUE READING BELOW
Aside from the bracketing (the details of which we will not bore you with), Senator Angara's bill focuses on individual income tax, while Congressman Gunigundo's bill also wants to amend the corporate tax rates. Both bills operate under the idea that lower tax rates will encourage spending, which is actually good for the economy. H.B. 4099 wants to extend this to corporations, thinking that a tax cut will allow companies to upgrade their equipment or build better infrastracture...or, you know, hire more people.
5. Caveat: P90 billion initial revenue drop!
There's an initial P90-billion drop if H.B. 4099 gets approved, which is why S.B. 2149 wants the change to be a little more gradual, but Congressman Gunigundo is looking at the long-term effects of letting people enjoy their money.
6. The Bigger Picture: They really want us to enjoy (read: spend) our money.
Basically, it's bad for the economy if people can't afford to spend. See, when you make a purchase, you are supporting a business, and by doing that, you are also supporting the employees-thus enabling them to spend as well. That's the cycle that lower income taxes would ideally get rolling. Everybody (except maybe those above the P30,000 delineation) wins in the end, because you get to enjoy more of your money, while the government earns through the Value Added Tax (VAT) on goods.
7. The Bigger Bigger Picture: Lower unemployment rates (hopefully).
It's also bad for the economy if around 40% of the Gross Domestic Product comes from informal businesses (e.g. vendors in footbridges and sidewalks who don't pay corporate taxes). With lower income tax rates and lower corporate taxes, both Congressman Gunigundo and Senator Angara hope that more people will be encouraged to join the "formal economy" and put up businesses of their own. Businesses pay taxes and businesses also hire people. Who doesn't want lower unemployment rates, right?
ADVERTISEMENT - CONTINUE READING BELOW
8. The Biggest Bigger Picture: ASEAN 2015
Both legislators also cite ASEAN 2015 as an incentive to lower the tax rates in the country. This has something to do with the ASEAN Economic Community pushing for "a single market and production base." Lower tax rates will attract more investors, which is, in layman's terms, really good for the economy.
9. What does the Palace say?
Presidential Spokesperson Edwin Lacierda has expressed indirect support for Senate Bill 2149 (no word yet on how he feels about House Bill 4099, with its tax exemptions and lower corporate tax rates). The Palace acknowledges that the tax brackets may need some restructuring, but adds that a "comprehensive study" needs to be made. (See our dictionary of Politician-ese to understand what that means.)
10. Goodbye, piggy.
We're not going to point any fingers, but maybe we should stop funding baffling bills, painfully pricey projects, and killer kickbacks?
Also read:
Are You Mad Enough? 10 Most Outrageously Expensive Government Projects
Top 10 Most Ridiculous Philippine Bills or Laws of 2013
Share this story with your friends!
---
Help us make Spot.ph better!
Take the short survey
Load More Stories