The Week's News in a Nutshell: Erwin Tulfo sues Inquirer, the MRT is ruining your day, and others
Your cheat sheet to what's been happening in the city this week.
(SPOT.ph) Brush up on bar room topics or date night conversation starters with our cheat sheet to this week's news.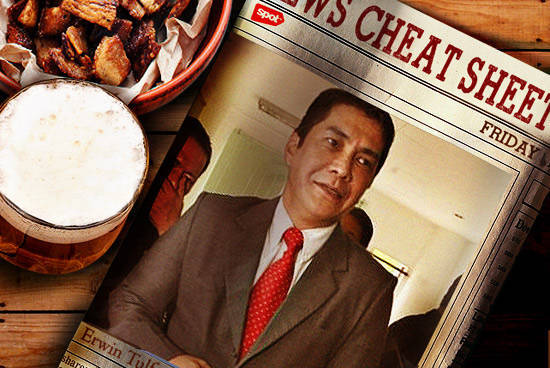 Fast Facts: The Philippine Daily Inquirer has been slapped with a libel suit after publishing an article linking several broadcasters to the PDAF Scam. Erwin Tulfo, famous for being a Tulfo, immediately acted to clear his name from the controversy-claiming that he did not now that the money was coming from questionable sources. (Here's How to Avoid an Online Libel Case, for reference.)
Suggested responses:
Cynical: "Right. Napoles filed a libel suit against Inquirer too."
Conscientious: "Maybe he really didn't know the source...which says something about his style of journalism?"
Kupal: "I'm not worried. There are two more Tulfos on air. They're all basically the same person, right?"
Fast Facts: There were plenty of mishaps this week involving the MRT, one of which involved the "accidental activation" of the emergency breaks, causing injuries in at least 10 people. The management has shifted the blame to the "newbie" driver but the management has acknowledged that the extended operating hours are causing strain on the trains. Expect more glitches from these old trains (they've been running since 1999!).
ADVERTISEMENT - CONTINUE READING BELOW
Suggested responses:
Cynical: "The service has been consistently terrible. This isn't even news anymore."
Conscientious: "Meanwhile, more posturing from the Binays with free bus rides."
Kupal: "Why don't you people have cars?"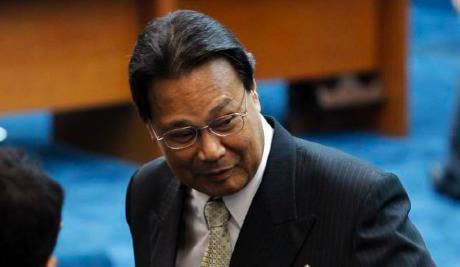 CONTINUE READING BELOW
Recommended Videos
"Someone has filed a case against Corona...he stole P130 million?"
Fast Facts: The Office of the Ombudsman has ordered an immediate filing of a case against former Chief Justice Renato Corona, for amassing millions and millions of wealth at the expense of the nation's progress. Corona will also be tried for perjury, because he said he only had this little pile of money but he apparently had a very, very big pile of cash in the bank.
Suggested responses:
Cynical: "Maybe this will ease Senator Bong Revilla's mind about convicting him."
Conscientious: "Good! Now, let's hope he actually goes to jail. And not one of the fancy ones!"
Kupal: "I want my money back."
ADVERTISEMENT - CONTINUE READING BELOW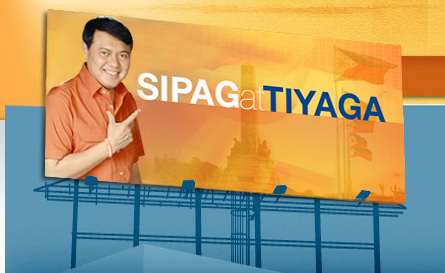 "Villar might run for president again."
Fast Facts: Senator Cynthia Villar vaguely declares her husband's feelings about the presidency in 2016. Senator Villar used the words "presidency" with "destiny," maybe mostly because they kind of rhyme?
Suggested responses:
Cynical: "Still not voting for him."
Conscientious: "Probably won't vote for him."
Kupal: "It's not like he's going to win against Binay."
"Did you hear? The informants who helped the CPP-NPA leaders get nabbed got P20 million."
Fast Facts: Benito and Wilma Tiamzon were arrested early this week, and according InterAksyon's source from the AFP, the person who helped nab them is also from the Left. The snitch will be receiving a pretty hefty sum for betraying his (or her), er, comrades.
Suggested responses:
Cynical: "I don't really understand communism. I don't know what to say."
Conscientious: "Would I rat on my friends for P20 million? Hmmmm."
Kupal: "Wouldn't it be funny if the informant turned out to be a secret agent, and s/he uses the reward money to buy equipment for the CPP-NPA? Just a thought."
ADVERTISEMENT - CONTINUE READING BELOW
Share this story with your friends!
---
Help us make Spot.ph better!
Take the short survey
Load More Stories