10 Best Compliments Filipinas Love to Hear
Because everyone likes a pat (or two) on the back.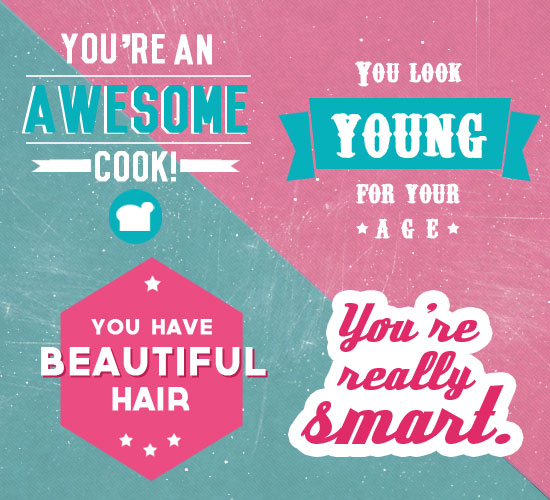 Compliments, especially sincere ones, always makes us feel good. From the most mundane to unexpected ones, compliments always take the edge off an exhausting day or it can always instantly make one feel better. But which feel-good comments rank high on a Pinay's list? Here, we list 10 compliments Filipinas love:

1. "You're an awesome cook!"
For some who enjoy toiling in a hot kitchen, cooking for others is a joy in itself. But when your efforts don't go unnoticed, it will motivate you to dish out more plates of that dish everyone loves.

2. "You're a great friend."
Women value relationships and whether it's from your best friend of 10 years or from a newly-found confidante, compliments on being a good friend  make one feel really appreciated.

3. "You give great advice."
When people ask for advice, it allows one to share their judgement and to some degree, their life experiences. When you take time out to thank women for their advice, you also thank them for their expertise.

4. "Your strength is inspiring."
In an age where women are expected to be multi-tasking Superwomen taking on life's challenges, not a lot take time out to recognize someone's inner strength. Telling a woman she inspires puts meaning into her efforts.

5. "You're really smart."
Sure, women would love to hear about how attractive they are, but being recognized for one's brains makes one feel good about all of her assets (and not just for certain body parts).

6. "You can kick it with the boys."
No woman likes to think they're weaker than any guy and being recognized for their sports skills, strength and dexterity makes them feel all the more powerful.

7. "You look young for your age!"
Even if a woman has made peace with growing old, receiving an ego-boosting, feel-good compliment on looking young can work wonders for someone's day.

8. "You are/are going to be a great mom!"
For moms and moms-to-be, this compliment ranks high up in the nice-to-hear category just because often, harried moms feel their selflessness usually goes unnoticed.

9. "You have great kids."
One of the biggest compliment a parent will ever receive is that they are good ones and there's nothing like external validation to make them feel appreciated.

10. "You have beautiful hair."
Sure, any guy can also insert any other body part here (eyes, nose maybe?) but  praising a woman for her hair and all the effort she makes to keep her locks healthy and shiny show you pay attention to the littlest details and that you actually pay attention to her.


ADVERTISEMENT - CONTINUE READING BELOW
CONTINUE READING BELOW
Recommended Videos
---
Help us make Spot.ph better!
Take the short survey
Load More Stories