10 Inspiring Things About Teaching for the Philippines
Twenty-two million children in the public school system. Only 3.08 million will be university graduates. One organization will try to make a difference.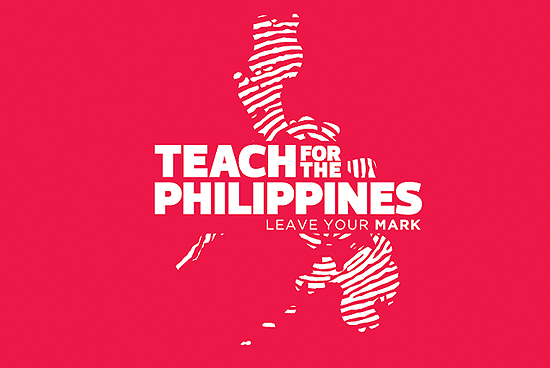 (SPOT.ph) "By 2050, all Filipino children will have access to an excellent and relevant education." Wishful thinking? Maybe, but that's the vision of Teach for the Philippines, a non-profit organization dedicated to providing education to Filipino children by recruiting young leaders to teach in high-need public schools for two years.
Teach for the Philippines enlists young graduates and professionals to become their Fellows. We've asked these committed leaders why they want to leave a mark in Philippine education.
1.  "Former Education Secretary Jesli Lapus said 'Education is life's greatest equalizer.' A product of public school education, I am teaching for the Philippines because I want to  inspire public school students to dream the same way that I did and to help them realize that pursuing their education is indeed their one great ladder in fulfilling their dreams, to have a better future, and to hope for a better country." -Julio Denosta, teacher at Apolonio Samson Elementary School
ADVERTISEMENT - CONTINUE READING BELOW
2. "I teach for the Philippines because the road towards equitable access to quality basic education begins inside the classroom."  -Emil Sentillas, teacher at Holy Spirit Elementary School
3. "I would like everyone to see that teaching is a profession worth going for; that the children of the Philippines are worth teaching for; and that the Philippines is a country worth staying for." -Jessa Verzosa, teacher at Commonwealth Elementary School
4. "I want to ensure that future generations of Filipinos will be able to enjoy high levels of education regardless of their socio-economic status and other external factors." -AJ Avañez, teacher at Bagong Pag-Asa Elementary School
5. "I teach for the Philippines because I want to take part in a movement for positive change wherein I can help address our country's need for quality education. Teaching for the Philippines is also my way to pay forward all the effort, lessons, skills, and values my own teachers have provided me, to my future students who are in need of these as well." -Kris Rivera, teacher at Sto. Cristo Elementary School
6. "The development of a country is closely related to the level and quality of education attained by its people. By teaching for the Philippines, I'm hoping to inspire and lead my students into believing that education is something that can be utilized for the development of our entire country." -Danny Ang, teacher at Kamuning Elementary School
7. "I teach for the Philippines because this is what I want. This is my passion. I always dreamed of being a teacher someday and to teach for my own country will be a meaningful experience. I want to be immersed in this culture. I want to hear the stories of the youth. I aim to touch their lives and let them touch mine as well."  -Shannen Barcelon, teacher at Krus Na Ligas Elementary School
ADVERTISEMENT - CONTINUE READING BELOW
8. "I am teaching for the Philippines because I strongly believe that each Filipino child deserves access to quality education that serves to empower them and open up opportunities for a better future." -Ada Tayao, teacher at General Roxas Elementary School
9. "I will be the teacher who does small things with great love." -Mikee Garcia, teacher at Holy Spirit Elementary School
10. "The aha! look on a champion's face when they see that through the Teach for the Philippines platform, they're able to make a sustained difference in the country.  It takes a village to raise a child.  Through the Teach for the Philippines program, the Filipino bayanihan spirit comes to life both inside and outside the public school classroom."  -Patricia Feria, Chief Strategic Resources Officer, Teach for the Philippines
Load More Stories