The Week's News in a Nutshell: The RH Law is "not unconstitutional," Manila has serious debt problems, and others
Your cheat sheet to what's been happening in the city this week.
(SPOT.ph) Brush up on bar-room topics or date-night conversation starters with our cheat sheet to this week's news.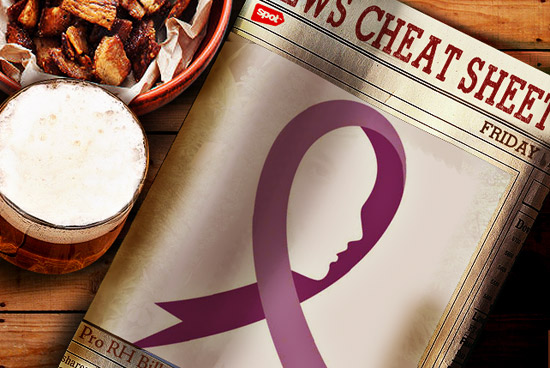 The Supreme Court declares the RH Law constitutional
Fast Facts: Staunch antagonists of the RH Law were disappointed to find out that, in the words of Senator Miriam Defensor-Santiago, reason triumphed over superstition. They were even more disappointed when they sat down and read the actual law, because they realized that R.A. 10354 never had any provisions that promoted abortion nor was there any section claiming that everyone must use condoms all the time and never have children (ever). Some provisions were rejected but the principal authors of the law believe that much of R.A. 10354 is still intact. The Anti-RH camp believes these people will go to where the fire never stops burning-which is either hell or Manila at noon during summer.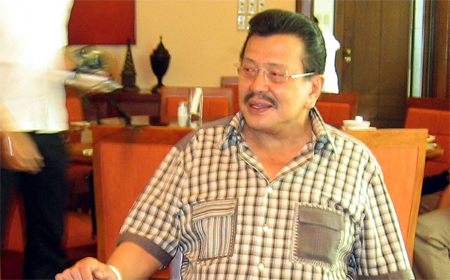 ADVERTISEMENT - CONTINUE READING BELOW
Manila City owes the BIR more than half a billion (P684 million) in unpaid taxes
Fast Facts: Manila City Mayor Joseph Estrada sounded off on a P3.5 billion debt left by former Manila City Mayor Alfredo Lim around the same time last year. Mayor Estrada must really love Manila to have campaigned so vigorously just to inherit a "bankrupt city government." The city has had a series of buzzy ordinances (no buses, no trucks) but the excrement has officially hit the ventilation system now that liabilities dating back to 2007 need to be paid. However, this is still a better problem than his previous plunder case and the current plunder case hounding his son, Senator Jinggoy Estrada.
CONTINUE READING BELOW
Recommended Videos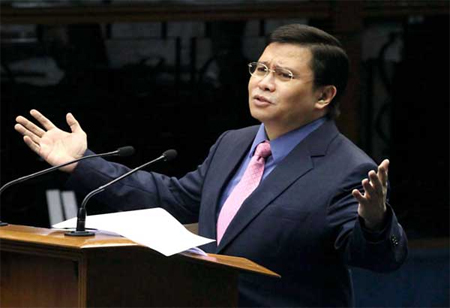 Speaking of which, Senator Jinggoy Estrada has flown out of the country. He vows to return.
Fast Facts: The initial plan was to accompany his wife, Precy, for a medical checkup. He shared with the media that his wife has been given "a clean bill of health," but that, unfortunately, he injured his knee playing basketball and must now recuperate in San Francisco. Aside from finding out that the senator still plays basketball (maybe that's how he got so...sexy), the reports also express Estrada's admission of his part in the scam-which is that he claims he unknowingly and repeatedly signed off money to nonexistent NGOs. He also said that we cannot fault him for it. He did not explain why.
ADVERTISEMENT - CONTINUE READING BELOW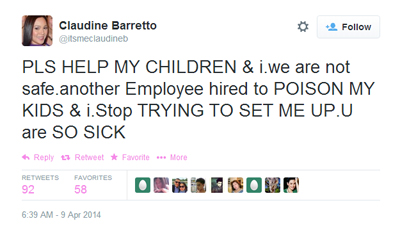 Claudine Barretto can still use Twitter and is asking for help.
Fast Facts: Someone is trying to poison Claudine Barretto's children. The troubled actress took to social media to report, with random CAPS LOCK and stray punctuation, that someone was hired to harm them, and that the same someone, or perhaps that another someone is trying to set her up. It's all very confusing, and due to the rumors about her alleged mental instability, people left some pretty mean replies. Others encouraged her to report the incident to the police. This is the right thing to do.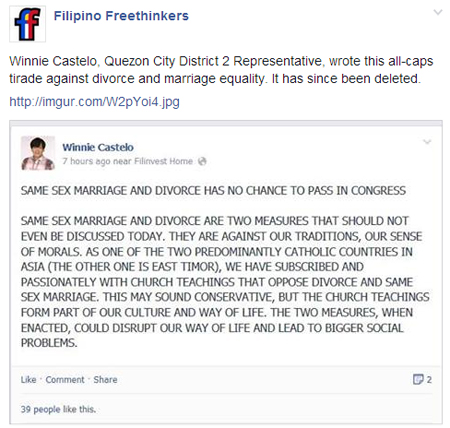 ADVERTISEMENT - CONTINUE READING BELOW
In another social media rant, Second District of Quezon City Representative Winston "Winnie" Castelo valiantly fights to protect the sanctity of marriage. (Sadly, he's not quite the household name yet.)
Fast Facts: The bottom line is, gay couples shouldn't be allowed to be in a happy union and straight people must stay together miserably. (We also like the brief shout-out to East Timor. We sense that Representative Castelo was doing a virtual fist bump with the Timorese folk.)
---
Help us make Spot.ph better!
Take the short survey
Load More Stories