Viral in a Bad Way: The Heartbleed Bug
Hacking alert! What you need to know and what you need to do, so that your personal information won't be left exposed.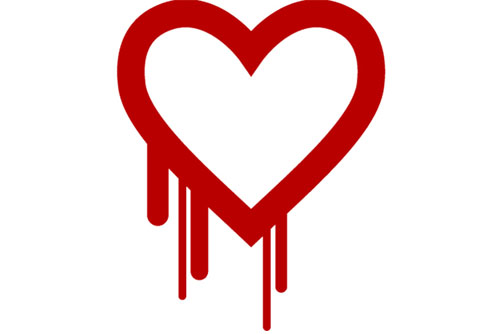 (SPOT.ph) You might have heard of the news of "Heartbleed" over the past few days, but what is it really? And, should you be concerned?
Heartbleed is a bug that has made information between a user (you) and a server accessible and vulnerable to malicious parties (thieving hackers). This means someone could use the passwords you've typed in, as well as other personal information you've put up online, whether it's your birthday, address, or credit card information. So, yes, you should be concerned, especially if you've ever shopped or handled your bank accounts online.
ADVERTISEMENT - CONTINUE READING BELOW
CONTINUE READING BELOW
Recommended Videos
What should you do now? First of all, don't panic. Second, take a look at this handy chart to see if the websites you frequent are compromised. Facebook, Twitter, Instagram, and Pinterest are among the affected sites who urge their users to change their passwords. Alternatively, you can test a website here by typing a URL to see if it's affected by Heartbleed.
This leads us to the third and final step: change your passwords. It might seem like a daunting task, but it's the best way to protect your information online. You're probably thinking, "what could hackers do with my funny cat videos and food photos on Instagram?" Don't say we didn't warn you when those innocent food porn photos are replaced by actual porn, because some hacker decided to make you their victim of the day. Besides, changing your passwords on a regular basis is a good thing.
ADVERTISEMENT - CONTINUE READING BELOW
There are several useful programs that can help you generate strong passwords as well as keep track of all of them, like 1Password, LastPass, and IdentitySafe. You probably just want to keep your password of "cheezburger1975" forever, but it's 2014, and there really is no excuse to be so unimaginative about passwords.
Load More Stories