Meet the fairest of them all: The fabulous Lupita Nyong'o
You don't have to be white to be beautiful.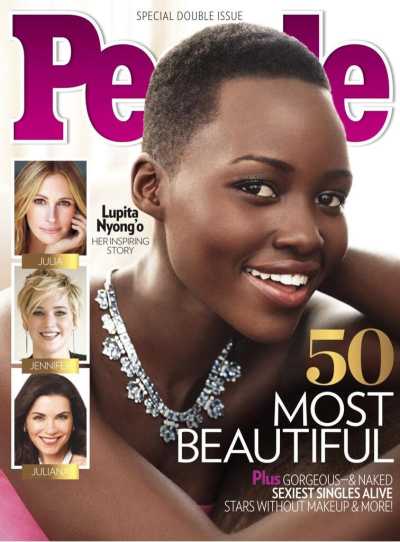 People magazine has named Lupita Nyong'o as one of its "Most Beautiful" this year.



This is a milestone year for People's "Most Beautiful" issue. TIME's Sam Frizell points out: "The magazine has been naming the 50 most beautiful celebrities in the world since 1990."



That's 25 years of choosing the 50 most eye-catching celebrities annually.



This has been a big year for Nyong'o, as she recently won the an Academy Award for Best Supporting Actress for playing the slave Patsey in 12 Years a Slave and won  for the role.
For more on this story, log on to the TIME website.
Load More Stories