McDonald's introduces new mascot...but nobody is happy about it
Ironically, the name of the mascot is "Happy."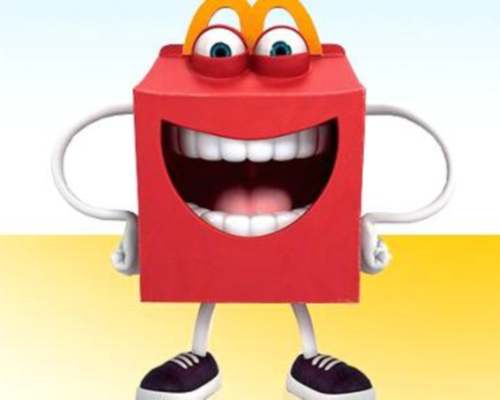 McDonald's just introduced its newest mascot, Happy, to US audiences. (The problem is, they think he's rather Creepy.)



The fastfood giant's statement reads: "Happy is a new animated Happy Meal character who brings fun and excitement to kids' meals while also serving as an ambassador for balanced and wholesome eating. Happy will be introduced nationwide May 23, and will encourage kids to enjoy fruits, vegetables, low-fat dairy and wholesome beverages such as water or juice."



ADVERTISEMENT - CONTINUE READING BELOW
CONTINUE READING BELOW
Recommended Videos
According to information from McDonald's, "Happy was [actually] first introduced in 2009 to children and families in France. Happy has since made its way to Latin America and other countries in Europe and is now set to make a grand entrance in the U.S. Happy is about bringing more fun and excitement to kids' meals, including eating wholesome food choices like low-fat yogurt."



The thing is, as Aussie online news source News.au.com pointed out: "While Happy has been used in Australia for two years now with positive reaction, according to McDonald's Australia, it didn't take long for American audiences to erupt in ridicule with feedback ranging from creeped out to downright terrified."


Check out the tweets below: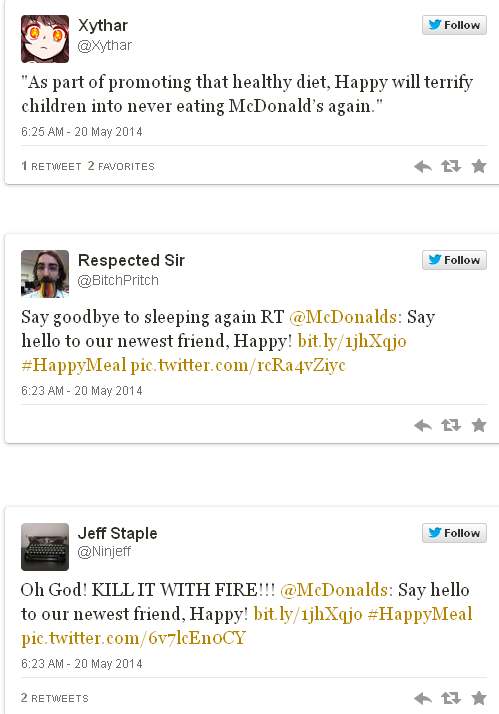 ADVERTISEMENT - CONTINUE READING BELOW
Load More Stories